Wild Quentin Tarantino Fan Theory Connects 'Once Upon a Time in Hollywood' to 'Django Unchained'
When he first burst into Hollywood in the 1990s, no one could predict the kind of impact Quentin Tarantino's career would make. The acclaimed filmmaker recently directed Brad Pitt to his first acting Oscar in 2019's Once Upon a Time in Hollywood. And now fans have developed a crazy theory connecting Tarantino's latest to another one of his award-winning hits.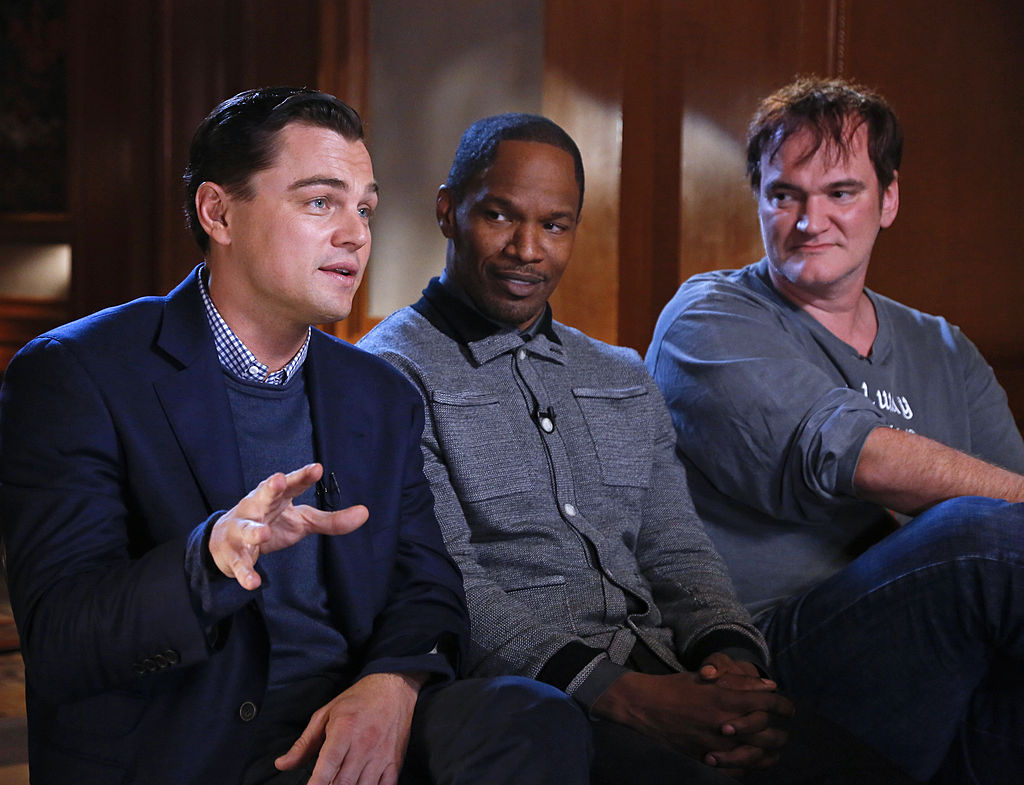 Quentin Tarantino has said he makes two kind of movies
Tarantino's stylized dialogue is perhaps the director's trademark. But more than just the way his characters talk, the filmmaker has cultivated a very particular aesthetic. Even though he frequently references other movies, Tarantino's style is distinctly his own.
But while his movies all share the same voice, they're connected in a more complex way. Tarantino sees his movies falling into two distinct categories. On one hand, movies like Pulp Fiction feature his own version of in-universe reality. Other releases, like Kill Bill, are movies within Tarantino's own movies.
So, for example, Vincent (John Travolta) and Jules (Samuel L. Jackson) could go to the theater and catch Kill Bill down the street. But The Bride (Uma Thurman) isn't a real character in their world. Hinging on this theory, Once Upon a Time in Hollywood could be a link between the two types of Tarantino movies.
RELATED: Quentin Tarantino Fans Have 'The Golden Girls' to Thank for His Movie Career
Leonardo DiCaprio might have been playing the same character in both
Some Tarantino fans on Reddit have posted an intriguing theory that ties Once Upon a Time in Hollywood to the director's 2012 movie Django Unchained. The on-screen link between them, of course, is Leonardo DiCaprio, who plays the villainous Calvin Candie in Django Unchained.
The theory claims the 2012 release is actually one of the movies within Tarantino's own big-screen universe. After all, DiCaprio plays a struggling actor named Rick Dalton in Once Upon a Time in Hollywood. And fans believe Django Unchained actually stars DiCaprio's Dalton in the villain role.
Once Upon a Time in Hollywood does make it a point to show Dalton getting typecast as the mustache-twirling villain. One of his roles — fictional movie The Fourteen Fists of McCluskey — makes blatant reference to Tarantino's Inglourious Basterds. So Dalton could have been cast in a 1970s blaxploitation Western like Django Unchained after his career picks up.
RELATED: Why Quentin Tarantino Says He'll Keep His Unborn Child Away from 'Frozen'
How will the director connect his work with a mysterious tenth film?
Tarantino has long teased he would quit from directing movies after 10 films. And with Once Upon a Time in Hollywood serving as his ninth, he only has one movie left. The director has said he might be interested in making a horror movie his directorial swan song.
But fans are curious how Tarantino's last movie will tie into the rest of his career. Will the director turn to former collaborators like Thurman, Travolta, or DiCaprio? And if he does, there's no telling whether his next story will be a movie within a movie or continue his own alternate history.