Will and Jada Pinkett Smith Have a House Rule Influenced by Histories of Domestic Violence
We're discussing one of Will and Jada Pinkett Smith's house rules here.
Will and Jada Pinkett Smith are one of the longest-lasting couples in Hollywood. The actors have been together since the '90s and have a tight-knit family with three children. But that's not to say that it's been totally smooth-sailing over the years.
Both actors have been open about their marriage struggles and the work that goes into making their relationship thrive. They established one particular rule early on that has helped them go the distance, apparently influenced by their pasts. Ahead, learn more about their relationship, house rules, and more.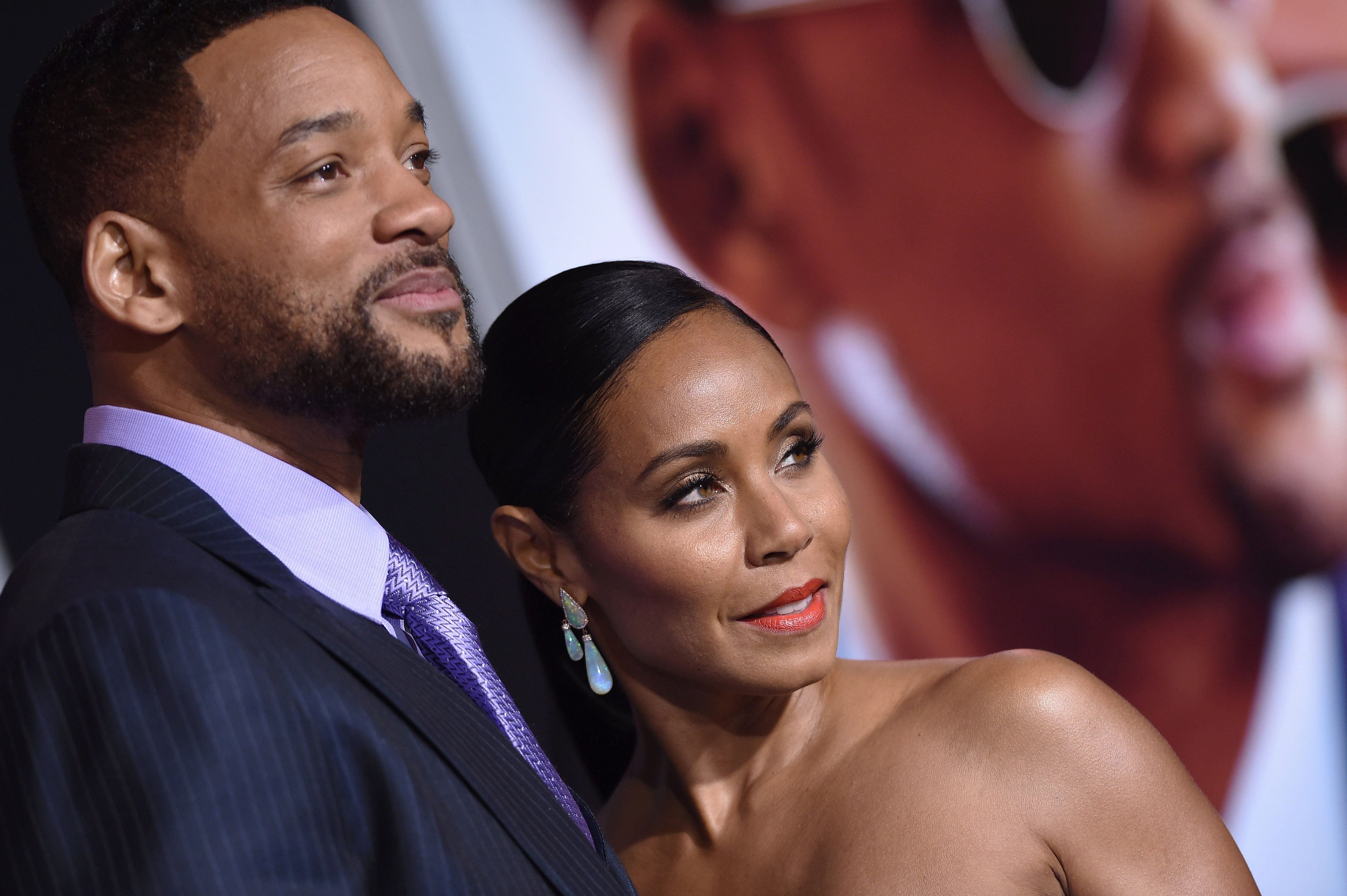 A quick timeline of Will and Jada Pinkett Smith's relationship
Smith has said that he developed a crush on Jada after seeing her on her breakout show, A Different World (1987-1993). He went to meet her on set in the early '90s with the goal of asking her out but wound up running into actor Sheree Zampino and dating her instead.
The pair married in 1992 and started a family with their son Trey, but later when Smith reconnected with Jada, he realized he had made a mistake by settling down with Zampino.
He said on an appearance on Red Table Talk that he broke down one day due to the way he felt but ultimately refused to get a divorce because he viewed it as a failure. However, when Zampino learned his feelings, she wanted out of the marriage and divorced him in 1995.
Smith said he called Jada soon after the split and asked her out. She flew from her home in Baltimore to California to be with him and married Smith in 1997 after a two-year relationship. In the following years, the Smiths welcomed two more children: Jaden, 22, and Willow, 19.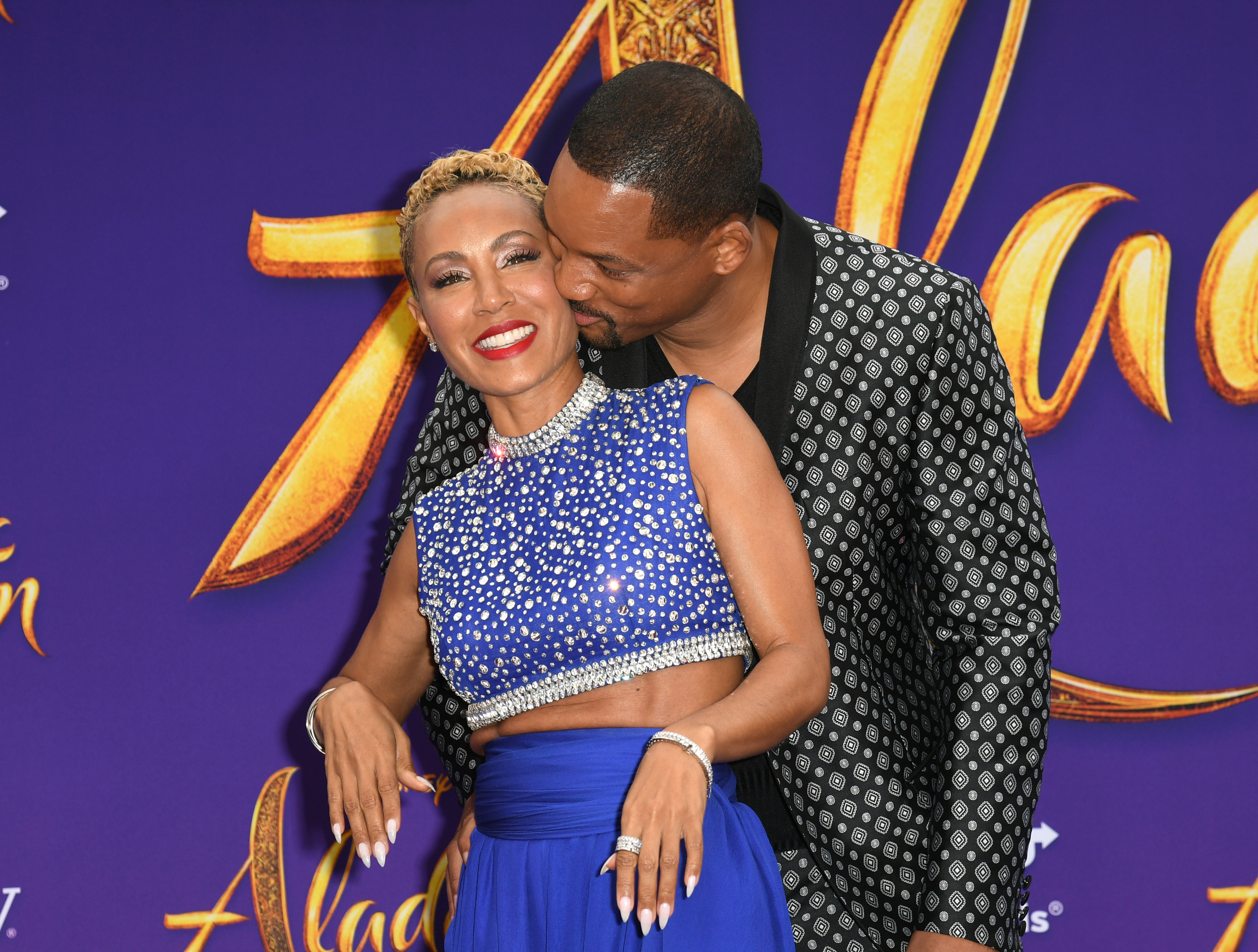 The Smiths have a house rule that has helped their relationship thrive
In the aforementioned interview on Red Table Talk, Smith revealed that he and Jada have a rule not to curse one another or raise their voices. He said they came up with it after a disagreement led Jada to curse him out in front of "20 people at a party," including Trey. Reflecting on the moment, Smith said he pulled Jada aside and confronted her for her use of profanity.
"I said 'Jada, this is the deal. I grew up in a household where I watched my father punch my mother in the face, and I will not create a house, a space, an interaction with a person where there's profanity and violence. If you have to talk to me like that, we can't be together. We're not going to use any profanity in our interactions. We're not going to raise our voice, we're not going to be violent. I can't do it.'"
Jada, who also comes from a home where abuse occurred, agreed to Smith's request, and from that day forward, she and Smith never raised their voices or used profanity in any argument, according to the interview.
Even when their marriage started to fall apart, Smith said that he and Jada were able to talk through their issues and come up with ways to make it work. The couple is now heading toward their 23rd wedding anniversary and appears to be doing better than ever.
In a previous interview with Rap-Up, Smith noted, "[There's] nothing that would break our relationship. She has my support till death and it feels so good to get to that space."