Will Bella Hadid and the Weeknd Get Back Together? Sources Say the Exes Remain on 'Good Terms'
Exes Bella Hadid and The Weeknd may have moved on with their respective lives since their split, but it seems the pair still holds a special place for each other in their hearts. According to a recent report, the supermodel and the singer remain on "good terms," citing The Weeknd's choice to be semi-private when it came to discussing their relationship in his music as part of the reason they are still connected.
While insiders claim the two are just friends, we wonder if there's still a chance Hadid and the Weeknd will rekindle their romance like they have in the past.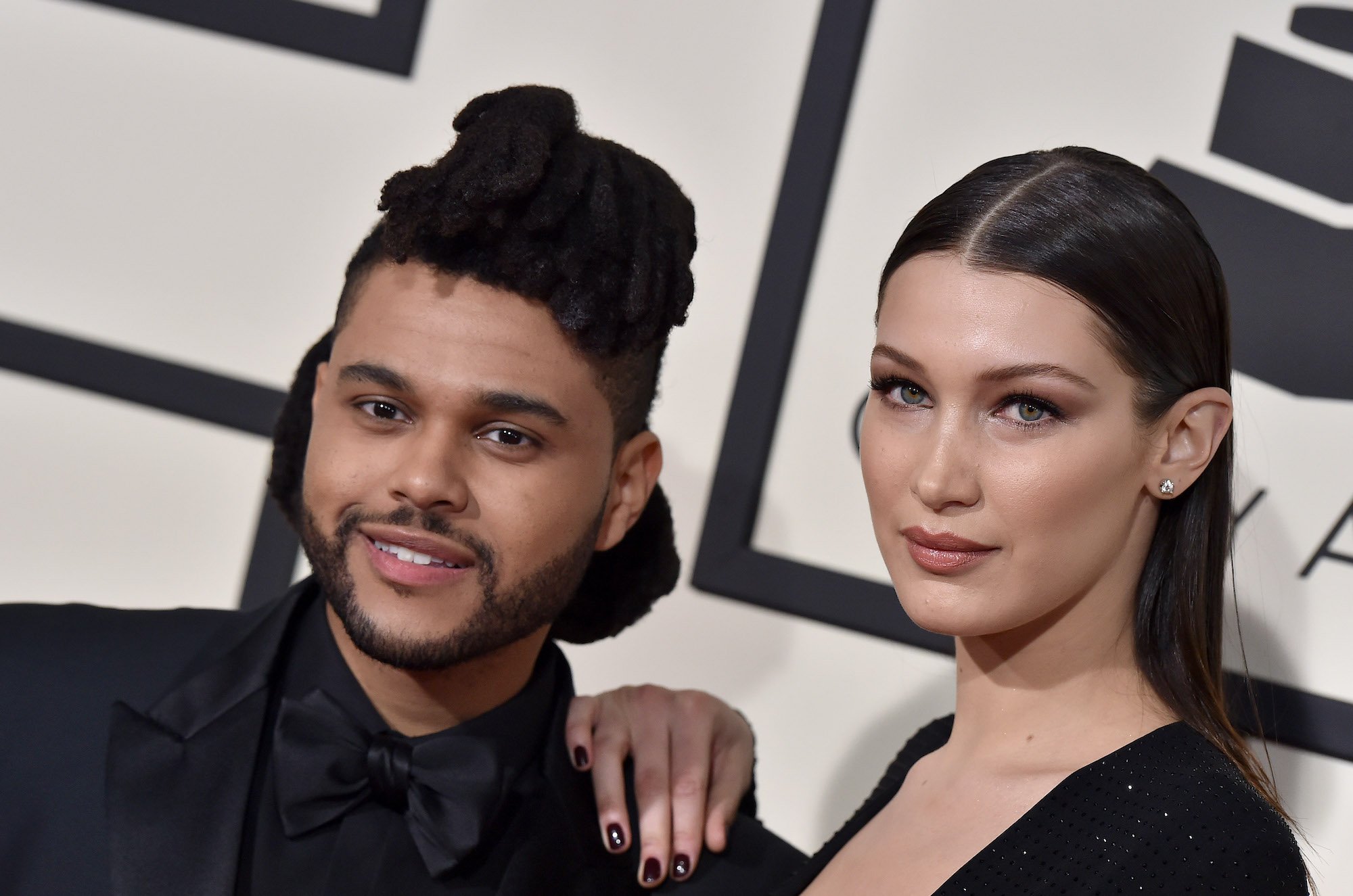 Bella Hadid and The Weeknd broke up last year after dating on and off
Hadid and The Weeknd — whose real name is Abel Tesfaye — had gone through many ups and downs during their relationship.
The couple started dating in May 2015 after they were spotted hanging out together at Coachella.
After media outlets officially confirmed the pair's relationship, they didn't shy away from putting their romance on full display.
From walking red carpets together to gushing about one another on social media and during interviews, Hadid and Tesfaye appeared to have the ideal relationship.
RELATED: Why Bella Hadid and The Weeknd Broke Up
However, the pair's demanding schedules began taking a toll on their romance, and they called it quits in November 2016.
"They still have a great deal of love and respect for each other and will remain friends, but it has been too hard to coordinate their schedules with him finishing and promoting his upcoming album," the source explained to People at the time. "They really tried to make it work."
After focusing on their own lives and careers for the next two years, Hadid and Tesfaye were spotted kissing at Coachella in April 2018, signaling they were back together.
Later that same year, insiders claimed that a proposal was "on the horizon."
Though it seemed their relationship was going strong, Hadid and The Weeknd calling it quits again in August 2019, with sources citing their conflicting schedules as the reason behind the split.
The exes still remain in touch
In October 2019, Hadid and Tesfaye appeared to be back together after he was spotted attending her 23rd birthday party in New York.
Though the pair were together the entire night and headed back to the apartment they both shared afterward, an insider told TMZ that they were just friends.
In the months following the birthday spotting, both Hadid and The Weeknd focused solely on themselves, with the model continuing her work in the fashion industry while the singer attended to his music.
In March 2020, Tesfaye released his fourth studio album, After Hours, which featured a few tracks centered around the on-off nature of his relationship with Hadid.
RELATED: All of the Clues That The Weeknd's New Album 'After Hours' Is All About His Relationship With Bella Hadid
Though there were some pretty clear references to his romance with the model in songs like "Scared to Live" and "Save Your Tears," the singer never mentioned his exes name in the album, which ultimately helped them stay connected.
"Bella knows that Abel's passion has always been his music and his form of expressing himself, but at the same time, she also appreciates that he's never discussed their past or their relationship in interviews and she's always had the same respect for him," a source recently shared with Hollywood Life.
Is there a chance Bella Hadid and The Weeknd will get back together?
Since Hadid and Tesfaye have a history of breaking up and making up, there's a good chance the two will give their relationship another try sometime in the future.
While there's no telling when they will rekindle their romance, sources say the exes remain on "good terms" and have a great friendship.
"They'll always have some sort of connection," the insider at HollywoodLife added. "They're both still young so who knows what the future holds and they've always remained on good terms."
Though no one knows what the future holds for The Weeknd and Hadid's relationship, it's great to know there's never been and likely won't be any bad blood between them.