Will Evan Peters Play Mephisto in 'Wandavision'? Some Fans Think So
Evan Peters is no stranger to the world of Marvel. He played the young speedster Quicksilver in  X-Men: Days of Future Past and Apocalypse, and is now reportedly joining the new Marvel Studios Disney+ series, WandaVision. The role hasn't been confirmed, but some fans are speculating Peters might take on the infamous Marvel demon, Mephisto.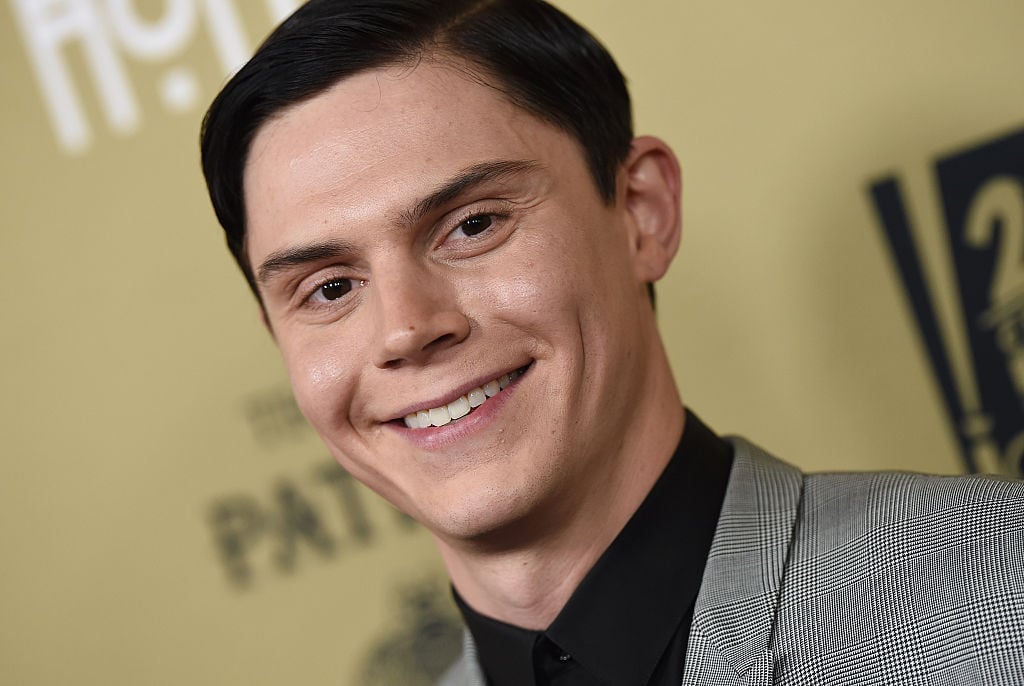 Who is Mephisto in Marvel Comics?
Created by Stan Lee and John Buscema, Mephisto was first introduced in The Silver Surfer #3 in 1968. He became one of the Silver Surfer's biggest enemies and went on to battle heroes like Thor, Spider-Man, and Dr. Strange.
In the comics, the devilish red demon is an immortal being with magical, otherworldly powers. He can transform into different shapes and sizes, create illusions, change memories, and alter time. And with someone's will, he can capture and keep their soul.
Mephisto was also featured in The Vision and the Scarlet Witch (vol. 2) series in 1985. In later comics, when Wanda and Vision have twin sons, Mephisto reveals himself as the true owner of their souls and reabsorbs them out of existence.
What we know about Evan Peters role in WandaVision
It has yet to be confirmed by Marvel or Peters himself, but, as reported by Murphy's Multiverse,  the actor is joining the cast of WandaVision in a key role.  The series is slated to premiere on Disney+ by the end of 2020 and will follow the story of Marvel Cinematic Universe characters Wanda Maximoff, aka the Scarlet Witch, and her partner, Vision. 
Avengers: Age of Ultron and Infinity War actors Elizabeth Olsen and Paul Bettany will reprise their movie roles for the Disney+ series. Kat Dennings will reprise her Thor movie role as Darcy Lewis for the show, and Randall Park will reprise his role as Jimmy Woo from Ant-Man and the Wasp.
However, it's unclear if Peters will return as Quicksilver, due to the fact that the two X-Men films he was featured in, were made by Fox. In the MCU, Wanda's brother, Pietro Maximoff, aka Quicksilver is played by Aaron Taylor-Johnson. But as of now, there is no indication Taylor-Johnson is returning for the series. 
Some MCU fans think Evan Peters will play Mephisto in 'WandaVision'
Ever since the rumors started swirling, fans have been trying to figure out what character Peters would play in WandaVision. Sure, the obvious choice would be as Wanda's brother, Quicksilver, but that's unlikely due to the whole Fox / MCU disconnect. Some fans think he might just play the famed Marvel villain, Mephisto.
"Evan Peters, known for playing Quicksilver/Peter Maximoff in the 21st Century Fox film continuity, has a mystery role in WandaVision, and I think he is playing none other than: Mephisto," a Reddit fan theorized. "As of now there isn't even a slightest hint of what the series is actually about, other than the fact that the two titular avengers would be in it. We see the two in some sort of role play fantasy in the sitcoms of 1950/60/70s and beyond, and we all thought, oh poor scarlet witch must have gone cuckoo after all the trauma, building herself an escapist fantasy where she is happily married, with kids even."
The fan went on to speculate that after the events of Endgame, Wanda may have been kidnapped by the supervillain and tricked into living in a Matrix-type reality. When she snaps out of it, Wanda sees Mephisto, who then tricks her into believing he's her brother, Quicksilver. 
"When the jig is up — Mephisto would make an offer she could never refuse," the fan continued. "There are multiple universes, including one where your brother is alive and well in an Avenger-style organization led by a bald-headed guy. Then poof! He manifests as Fox's Quicksilver, tying the two marvel universes together in a mind-blowing way."
If the fan theory is right, it could be cool to see Peters play another version of his X-Men character. But knowing how Mephisto is tied to Wanda and Vision in the comics, it would be much more thrilling to see him in a new devilish role.