Will 'Floor Is Lava' Get a Season 2 on Netflix?
Will Netflix's 'Floor is Lava' come back for season 2?
Faceplants. Stress. Shouting. Floor Is Lava is catching on with Netflix audiences and although viewers have mixed opinions, it is still one of the platform's most popular shows. Since its debut on June 19, kids and adults have tuned in to see what it's about and its special lava sauce.
For many, the game show has become a guilty pleasure that will either have you feeling embarrassed for the contestants, rooting for a winner, or cracking up at the spills. Season 1 is on fire right now, but what about a potential season 2?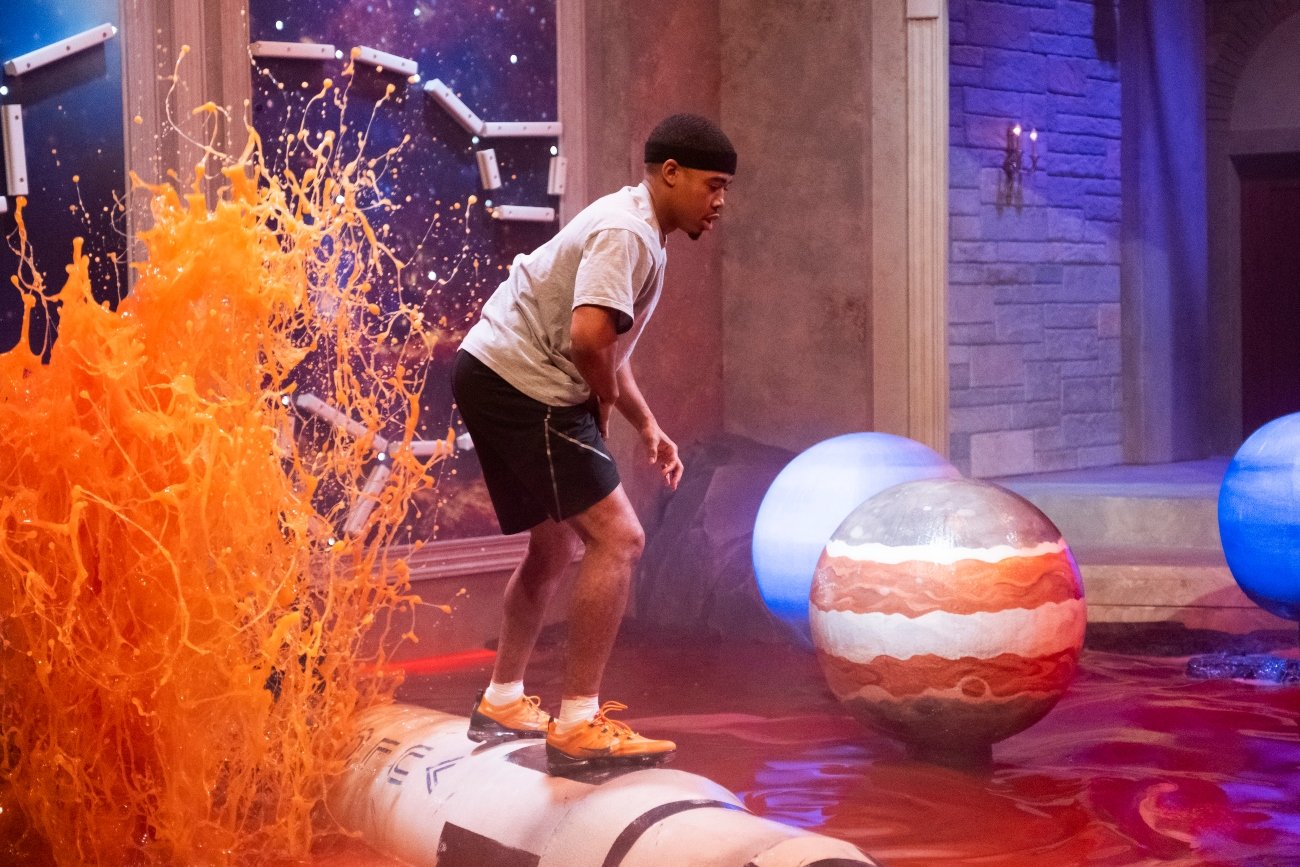 What is the object of 'Floor Is Lava'?
For those who haven't watched it yet, the game is just as it sounds, but this version has grownups playing it.
Teams line up to square off on the same obstacle course, trying to avoid the traps and lava to make it across various versions of lava-filled rooms. Ideally, the entire squad makes it across in the shortest amount of time. Athleticism helps here.
It's part escape room, part lava challenge, and in most cases, the whole team does not succeed. While you feel the pain when someone slips off a slimy box or giant, round planet, it's funny when they sink into the glowing orange goo.
Make it across with the best time and win $10,000. Graduate to the next level.
'Floor Is Lava' has a growing fan base that includes celebrities too
On social media, people are sharing their love for the show. Some want it to go on for 20 more seasons and others want to know how they can become a contestant.
Others find themselves yelling at the TV and can't stop watching. Among those showing love are celebs such as Lin Manuel Miranda and Jesse Tyler Ferguson.
While speaking with The Hollywood Reporter, Floor Is Lava co-creators Megan McGrath and Irad Eyal spoke about how excited they were to learn that quite a few famous folks like the show. They joked about having celebrities as dream contestants.
McGrath said, "Kristen Bell was watching with her family. We would love Kristen and Dax. Jesse Tyler Ferguson posted about it on Twitter and we all were fangirling out over here on our text message threads about that."
What about 'Floor is Lava' season 2?
According to Business Insider, Floor is Lava was the number one show on Netflix during the last week of June.
It's only season 1 and too early to tell if season 2 is a go, but McGrath and Eyal are encouraging viewers keep watching. The pair stated they already have ideas for a second season, including a possible redemption round for losing teams.
Host Rutledge Wood is also telling fans to keep streaming to increase the show's chances of getting renewed. If they get the green light, they will share casting information for all the fans who want a shot at a new course. Sadly, we still don't know where the people go when they fall into the lava.
Catch season 1 of Floor Is Lava now on Netflix.