Will Harrison Ford Ever Join the Marvel Cinematic Universe?
Harrison Ford recently said he hopes 'Indiana Jones 5' emulates the Marvel movies. But will he ever join the Marvel Cinematic Universe?
The age of movie stars is all but over. As recently as the early 2000s, all a studio needed was a famous movie star's face on a poster or name above the title to secure a $100 million hit. But times have changed, and audiences today respond more to a franchise or brand than any particular star. That being said, even older screen icons remain just as captivating as ever. Take Harrison Ford, for instance.
The actor, of course, earned instant legend status with the unforgettable roles of Han Solo in Star Wars and Indiana Jones in Raiders of the Lost Ark. Though he revisited them both several times over the years, Ford's career hardly needed a boost. With his star firmly in place, no one expected him to join another franchise. But recent headlines have fans thinking twice.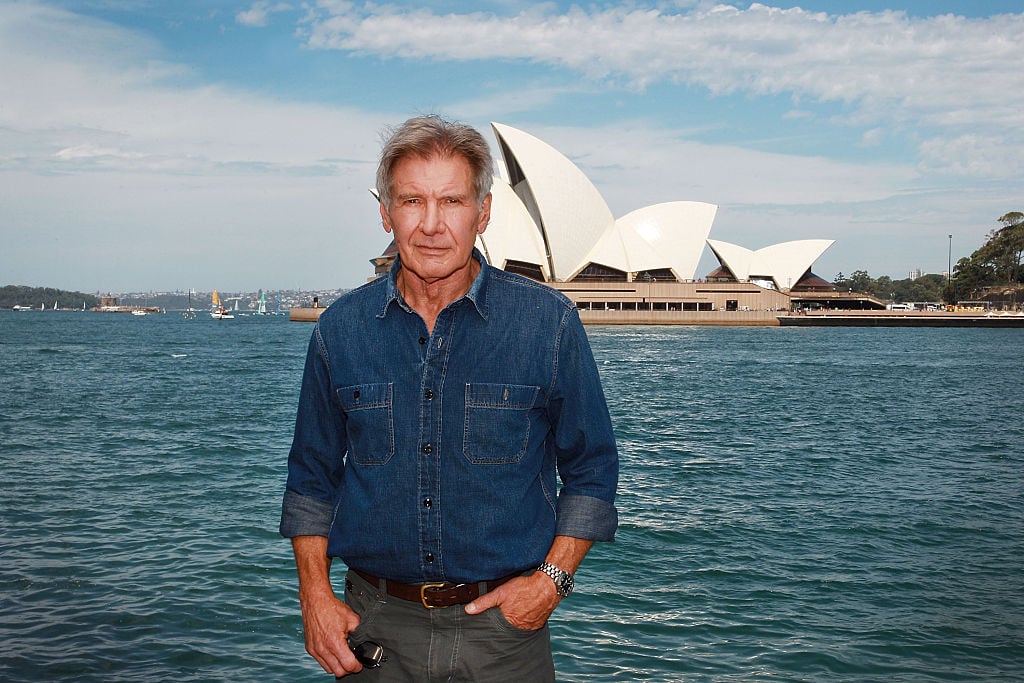 Harrison Ford recently praised the Marvel Cinematic Universe
Indiana Jones 5 has been in the news a lot lately, mostly because of behind-the-scenes shake-ups. Now even Steven Spielberg — who directed all previous entries — has stepped aside, presumably so James Mangold can helm the next film. After the response to 2008's Indiana Jones and the Kingdom of the Crystal Skull, this update caused quite a stir among fans.
Yet, through it all, Ford has maintained the whole team is waiting until Indiana Jones 5 is ready before moving forward. The actor knows what's at stake with the next entry. In fact, he name-checked the Marvel Cinematic Universe as an example of how to keep fans excited about a film franchise.
Naturally, seeing the words "Harrison Ford" and "Marvel" in the same headline got some fans thinking. If Ford admires what Marvel has accomplished, could he join the Marvel Cinematic Universe at some point? After all, Marvel Studios head Kevin Feige clearly has powerful methods of persuasion — and Disney's bottomless wallet — at his disposal.
Would he be up for playing a Marvel hero or villain in an upcoming film?
If Ford ever does hop into the MCU, he wouldn't have to go very far. Both Indiana Jones and Star Wars are the property of Disney-owned Lucasfilm. And if Indiana Jones 5 continues to take a while to fall into place, the House of Mouse could leverage this opening to convince Ford to journey into the MCU.
We don't see him suiting up necessarily. But Ford would be perfect as a central hero's mentor or as a one-off villain. Marvel has a long history of bringing in older, often Oscar-winning or nominated movie stars to play such roles. Even back in 2008, Oscar winner Jeff Bridges served as the archetype for this type of casting. In Iron Man, he played both the mentor and the villain opposite Robert Downey Jr.'s Tony Stark.
Ford would be especially well-suited to lend some gravitas to the inevitable X-Men and Fantastic Four reboots. Just picture him showing up in a supporting role as either the anti-mutant Senator Robert Kelly or Franklin Storm, father of both Sue and Johnny Storm. Suddenly, the notion of Ford sharing the screen with some Avengers doesn't sound so far-fetched.
Harrison Ford might not be willing to commit to another franchise role
In the past decade or so, Ford has been casually touring his filmography with one franchise return after another. Since 2008, he's reprised three of his most famous roles: Indiana Jones, Han Solo, and Rick Deckard. At this point, the only one he seems interested in playing again is Indiana Jones, whenever that happens.
Ford has popped up in cameos or small roles in Anchorman 2: The Legend Continues, The Expendables 3, and The Secret Life of Pets 2. But with Indy as the only exception, he doesn't seem like much of a franchise guy. So it's unlikely he would want to play a pivotal Marvel character such as Charles Xavier, as one Redditor suggested. But getting Ford to pop in for a single film feels much more doable.
The actor doesn't necessarily seem averse to jumping into a franchise sandbox for a bit. He just doesn't want to be tied down to a decade-long contract. Remember, the actor famously wanted Han Solo to die midway through the original Star Wars trilogy. We can't blame him, but we'd still love to see him in the MCU sometime. With Marvel Studios gearing up to release four Marvel movies each year, perhaps the stars will finally align.