Will and Jada Pinkett Smith's Oversharing Doesn't Bother Daughter Willow
It's safe to say that many people know the details of Will Smith and Jada Pinkett Smith's marriage whether they want to or not. So what does their daughter think about it all?
Will Smith and Jada Pinkett Smith are a Hollywood power couple. The pair have appeared in high-grossing films, becoming one of the most bankable duos in entertainment. More recently, Will and Jada have come under fire for what most fans believe is oversharing.
The couple does not hold back on anything regarding their family. Despite the public knowing sordid details about their lives, Will and Jada's daughter Willow Smith says she isn't the least bit bothered by it.
Will Smith and Jada Pinkett Smith rose to fame in the '90s
Will began performing as one half of the hip-hop duo, DJ Jazzy Jeff & the Fresh Prince. The pair had been introduced by chance and hit it off instantly. They signed on to Jive Records in the '80s and won their first Grammy in 1989. In 1990, though, Will was experiencing financial hardships. Then NBC created a sitcom centering on his Fresh Prince character.
While Will had no prior acting experience, his character became a huge phenomenon. The show The Fresh Prince of Bel-Air catapulted him to stardom. He began landing more acting roles like Bad Boys, Independence Day, The Men in Black franchise, and Wild Wild West. Will was even chosen to play Neo in The Matrix but decided to appear in Wild Wild West instead.
Will's wife, however, did choose to appear in The Matrix, playing Niobe. Jada began acting in True Colors and had supporting roles in projects like Doogie Hawser, 21 Jump Street, A Different World, and A Low Down Dirty Shame. However, it wasn't until she appeared in The Nutty Professor alongside Eddie Murphy that Jada gained major recognition.
The film was a commercial success and catapulted her to fame. Jada also appeared in Set It Off, starring heavyweights like Queen Latifah, Kimberly Elise, and Vivica A. Fox. In the 2000s, the now-50-year-old continued to act, appearing in Scream 2, Bamboozled, Kingdom Come, and Girls' Trip.
Willow Smith doesn't mind Will and Jada oversharing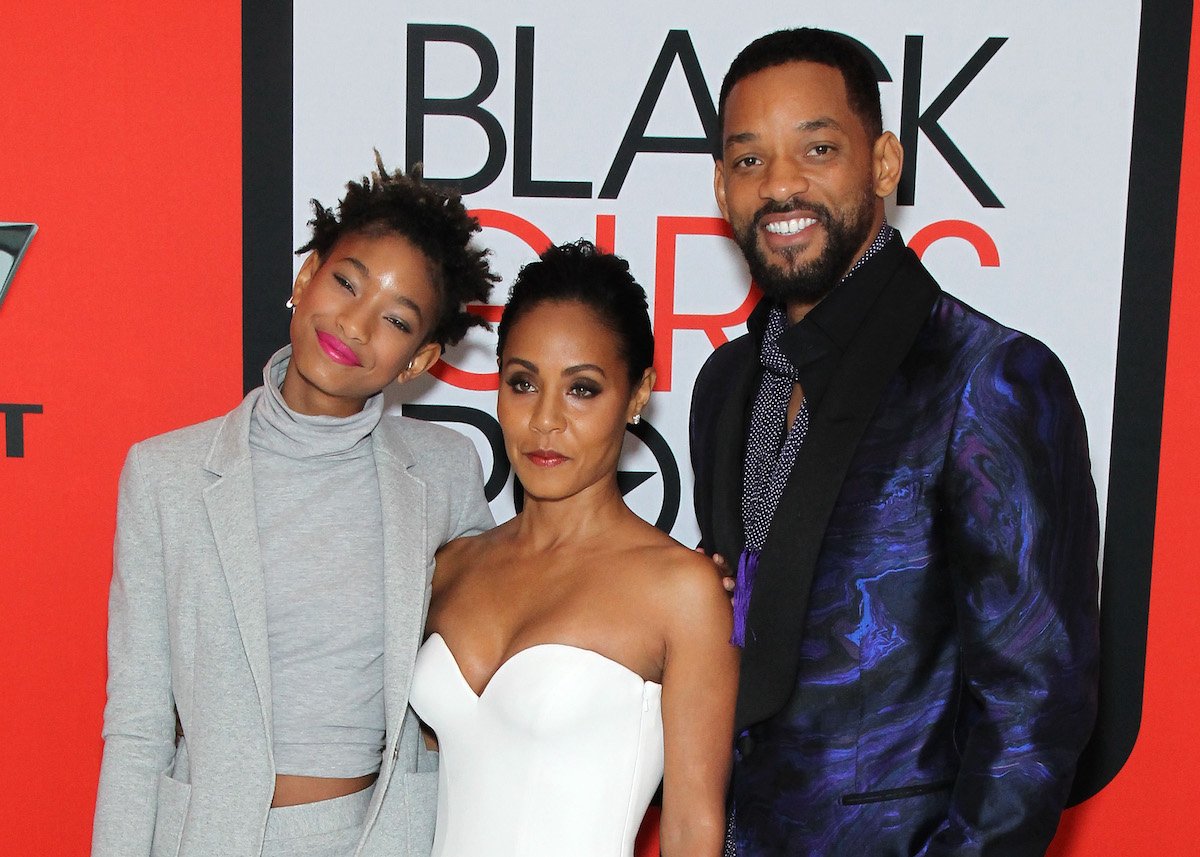 Celebrities usually experience a significant portion of their life being public. While some prefer to keep a low profile, others thrive on letting their fans know everything about them. Sometimes, the decision doesn't sit well with those who feel like A-listers share more than is necessary.
Will and Jada are a recent couple to come under fire for oversharing. Many feel the couple divulges too much. A petition was even started to keep the Smiths out of interviews for a while. Recently, the couple's daughter, Willow, said she doesn't have a problem with her parents oversharing about their personal lives.
As Insider reports, the 21-year-old singer said, "I feel I've always understood that my parents are their own people." She continued to say, "A lot of kids think of their parents like, 'Your whole identity is for me,' but seeing them in this lifestyle we had, from a very young age it was clear to me they weren't just my parents. They're full, other people who have their own emotions."
Some of the Smith family's frankest confessions
Will and Jada have earned a reputation for being one of Hollywood's frankest couples. Will even released a memoir that details his life and family.
In his book, the 53-year-old said he and his wife drank and had sex "multiple times every day" for four months during their relationship's infancy. Will admitted to thinking about killing his father because of the abuse he put the actor's mother through.
Viewers and Willow were also shocked when Jada revealed that she had a threesome. The couple also came under fire when Jada's cheating scandal involving singer August Alsina came out.