Will Kate Middleton Be Called Queen When Prince William Becomes King?
Kate Middleton is widely loved by the public, which could influence what people actually call her when Prince William becomes king.
Prince William and Kate Middleton have their hands full with their three children, but another major responsibility is looming in the not-so-distant future. Prince William is next in line to the throne, after his father, Prince Charles. Over the past few years, he has steadily been preparing to take on the challenge of ruling a country.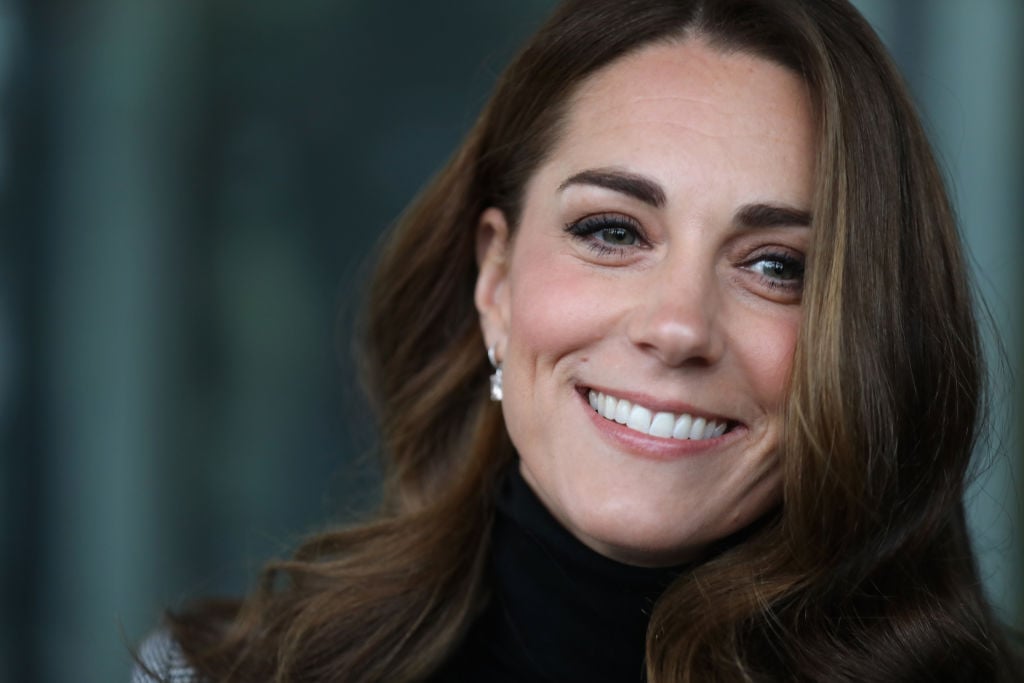 Kate Middleton has also been shouldering some of the burden, and royal watchers note that Middleton has even been taking solo engagements with Queen Elizabeth II, a sure sign that the big day will be sooner than later. When that day comes, will Middleton simply be called "queen" even though that won't be her full official title? The public may have the final say.
Kate Middleton is one of the most beloved royals
Kate Middleton has been in the public eye for over 15 years. She started dating Prince William when they were both still in college, and even though their relationship had its ups and downs, the two have remained committed to each other. In 2011, Prince William and Kate Middleton were married. Their beautiful wedding ceremony was one of the most-watched events of the year, and people couldn't wait to see what the future would hold for the young couple.
Kate Middleton has remained incredibly popular with the public all throughout the years, consistently topping the charts as one of the most-liked members of the royal family. In fact, in a recent poll, Middleton ranked as the fourth most popular royal, following Queen Elizabeth II, Prince Harry, and Prince William. Therefore, it's no great surprise that the British public is excited for Middleton to stand by Prince William's side when he is crowned king.
What will Kate Middleton be called when Prince William is king?
Although Middleton is from an upper-class family, she is not of royal lineage. Currently, while Middleton has a whole host of titles to choose from, she is commonly referred to as the Duchess of Cambridge. When Prince William becomes king, her title will change to that of queen consort.
Still, due to Middleton's staggering popularity with the public and press, it is very likely that her title will be altered somewhat by the public, with royal fans referring to her as "Queen Kate" or something of the sort.
When could Prince William become king?
Of course, there is no real timeline on when Prince William is likely to become king. Queen Elizabeth II is still ruling quite well and is showing no signs of ill health. Still, the monarch is 93 years old and no one lives forever. In time, her eldest son, Prince Charles, will assume the throne, and his wife, Camilla Parker Bowles, will become queen consort. 
As a caveat to that, when he is crowned, Prince Charles would become the oldest British monarch ever crowned, in addition to already holding the distinction of being the longest heir apparent ever to serve. While there is some speculation about Queen Elizabeth II passing over her son and handing the throne to Prince William, it is mostly idle chatter – there is no real indication that the queen would ignore tradition in this instance. 
Prince William will take the throne at some point, with Kate Middleton at his side as "Queen Kate" or something similar the public finds fitting. There's no doubt Middleton will be one of the most popular queen consorts of all time, and if her popularity continues over the next decade, the coronation ceremony will be truly incredible.