Will Katey Sagal Return for 'Dead to Me' Season 3?
When Katey Sagal appeared in Netflix's Dead to Me Season 2, Married With Children fans went wild. In the 1980s sitcom, Sagal portrayed Peggy Bundy — Christina Applegate's on-screen mom. This time she was Judy Hale's (Linda Cardellini) incarcerated mother, fitting right in with the show's dark humor. The 67-year-old actor is returning to the small screen this spring with Rebel on ABC. So, will Katey Sagal have time to guest appear in Dead to Me Season 3? Fans are hopeful.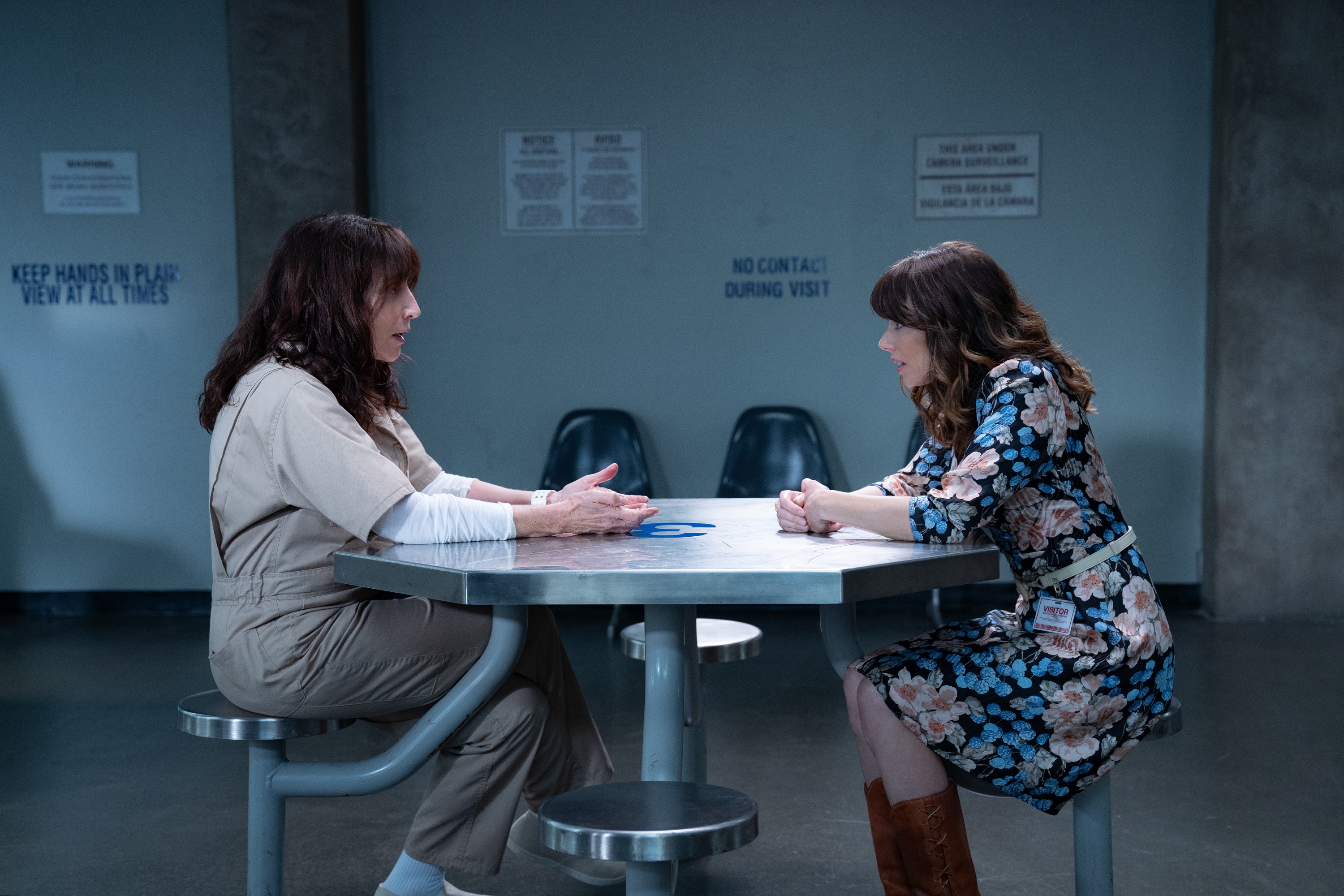 'Dead to Me': Katey Sagal as Judy's mom
When fans binged Dead to Me Season 2 on Netflix, they had no idea they would come upon the beautiful Married With Children Easter Egg. Judy Hale mentioned her mother several times throughout the first two seasons of Dead to Me. However, we didn't meet Eleanor Hale (Sagal) until season 2, episode 9, when Judy visited her mom in jail. 
The backstory that Judy offered viewers so far was that she took care of her mother as a child because of Eleanor's drug addiction. Judy did not find out why her mother was back in jail, but it became clear immediately that Eleanor wanted her daughter's help to get out of prison.
When Judy was younger, she had testified against Eleanor in court. So, Judy considered helping her mother to make it up to her. However, ultimately, Judy decided it was not the right thing to do. 
Will Katey Sagal be in 'Dead to Me' Season 3?
Christina Applegate was the one who encouraged Katey Sagal to guest star in Dead to Me. Married With Children fans hope that Kelly and Peggy Bundy reunite on the set of Dead to Me Season 3. Show creator and executive producer Liz Feldman spoke to TVLine about the possibility of Sagal returning to the series.
The creator did not rule out the possibility of the former Kelly and Peggy reuniting on-screen in Dead to Me Season 3. 
"At the very least, I want to give you hope," Feldman told TVLine.
The executive producer thought Sagal's presence as Eleanor "was just wonderfully ironic." It worked perfectly with their dark humor. If Sagal does reprise her role as Eleanor, it might add even more drama for Judy. Netflix did not immediately respond to comment about the return date for Dead to Me Season 3.
Katey Sagal stars in 'Rebel' on ABC April 2021
While viewers await the return of Dead to Me Season 3, they can find Katey Sagal starring in Rebel beginning April 8, 2021, at 10 p.m. EST on ABC. The series, inspired by Erin Brockovich's life, was created by Krista Vernoff — showrunner of Grey's Anatomy and Station 19.
"I bring the CEOs of multinational corporations to their knees, and not in a sexy-good-time way," Sagal says in the preview for Rebel.
She portrays Annie "Rebel" Bello, who advocates for causes she believes in. Annie isn't a lawyer or a cop but calls herself "Rebel."