Will 'Killing Eve' Season 4 Carry out the Show Title?
Killing Eve has been a blast for fans to watch over the last couple of years, but it unfortunately is coming to an end. And while the title of the show just seems metaphorical at this point, what if it is foreshadowing a dire ending for the series finale? Killing Eve season 4 is coming sometime next year, and it might not bring a happy ending. 
Season 4 is the last season of 'Killing Eve'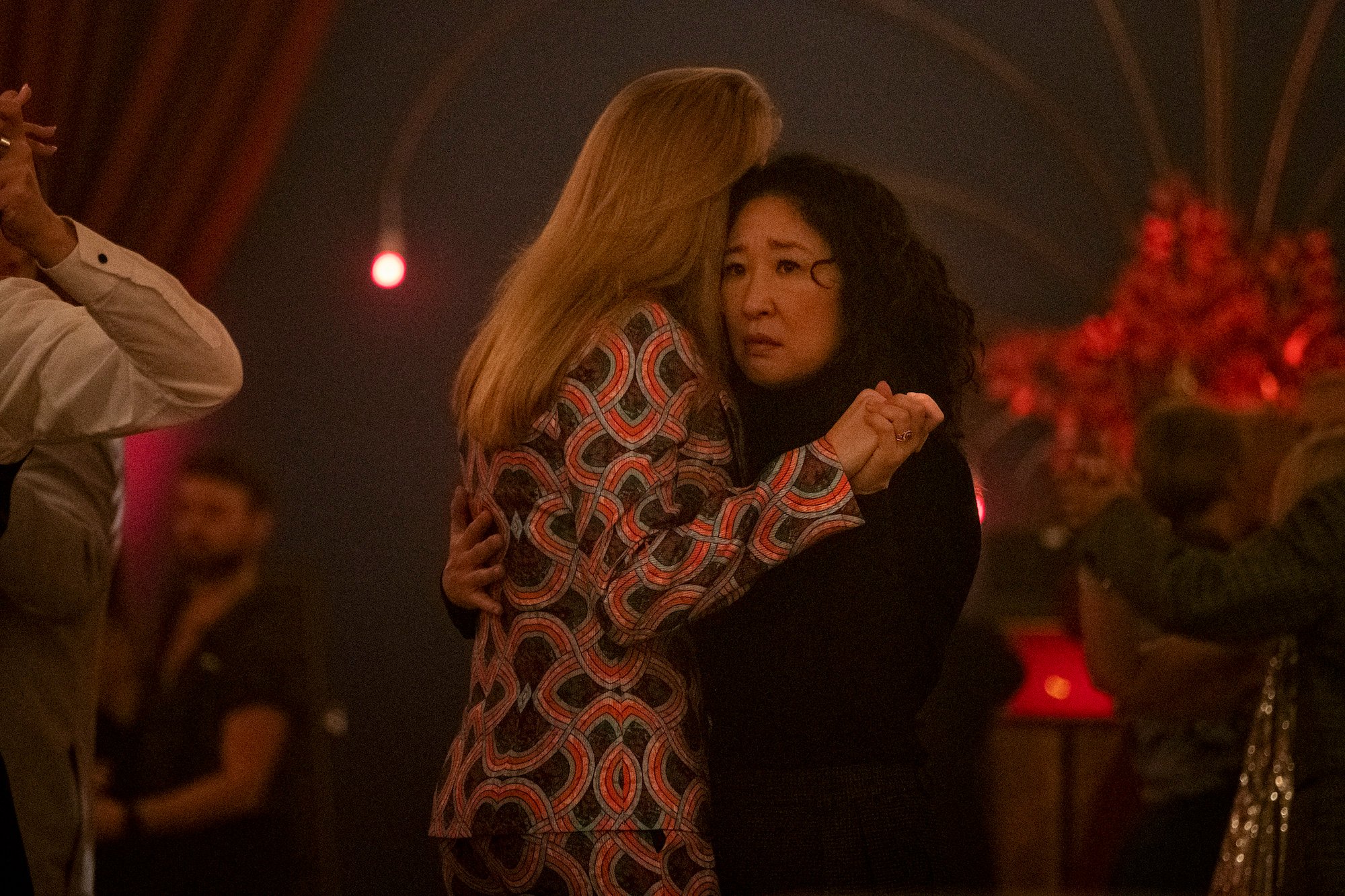 Due to the coronavirus (COVID-19) pandemic shutting a lot of productions down, season 4's shooting schedule got postponed. But it's now set to start filming in June, and it will be its last. 
"Phoebe Waller-Bridge's brilliant adaptation of the source material, the unforgettable characters given life by Sandra Oh and Jodie Comer, and the entire cast, along with our partners at Sid Gentle Films, have delivered a one-of-a-kind roller-coaster ride that has taken our breath away," AMC Networks president of originals Dan McDermott said in a statement, The Hollywood Reporter wrote back in March. "We look forward to what is sure to be an unforgettable final season and to exploring potential extensions of this compelling universe."
Season 3 dove more into Villanelle's (Jodie Comer) backstory and her traumatic childhood in Russia that sort of led her to be the assassin she is today. It, unfortunately, didn't focus as much on Eve (Sandra Oh), though. However, when it did, Eve was continuing to go through changes in herself that started all the way in season 1. 
Each season, the finales have gotten progressively less dark, but the title might carry a bad omen for this final season
That leads us to the interpretation of the title, Killing Eve. Eve Polastri used to be a to-the-book MI5 agent. But then she got on the Villanelle case, went on to MI6, and then went rogue. Since then, Eve has been spiraling into a different person than who fans were introduced to, though not necessarily changing character but molding into who she actually is. More her true self, going into the conversation she has with Villanelle in season 3 about monsters. She believes we all have them, some people are just better at hiding them. 
But that leads us to the season finales. In the first finale, Eve nearly kills Villanelle by stabbing her in the gut in her apartment in Paris after finally catching her. In the season 2 finale, Villanelle is the one to do the near-killing by shooting Eve in the back in Rome. But by season 3, the two women have a heartfelt conversation on the London Bridge about their situation and how Eve could make her attraction or obsession with Villanelle stop. 
To do so, all she'd have to do was walk away, Villanelle suggests. And they nearly do, even though Eve is pretty against it at first. They do turn around at the last minute, and the audience is left on a cliffhanger on whether or not they end up leaving separately or not. 
But the title might end up actually being literal. What if the season 4 finale isn't the happiest one yet, and instead the show kills Eve in the end? Killing Eve might culminate in the literal killing of its main character, either because Villanelle does it or because Eve has played with fire for too long. But we've also seen that Eve can hold her own. 
The two leads don't see a happy ending happening, either 
It's not impossible and would make for a jaw-dropping final moment. It would also ensure that the series is done, for good, with no spinoff, as it seems is the idea. And the two leading ladies also think that a happy ending for Eve and Villanelle — VillanEve as the fans like to say — is not in the cards. 
"I'm not sure I see a true happy ending for Villanelle because I think her own worst enemy is herself and we all know that's impossible to get away from," Comer told The Toronto Sun on May 29, 2020. 
Villanelle has been through a lot, especially after seeing how she deals with her family trauma and after seeing how she's dealt with killing her mother and being a bit averse to returning to The Twelve after that. She's not the Villanelle we met in season 1, that's for sure, but has she changed enough to run off into the sunset and make good decisions with Eve? Mmmm, probably not. 
When asked if Villanelle and Eve could have that happy ending, Oh also didn't think so. 
"No, and I think that's what makes great drama," Oh told Variety on April 17, 2020. "I think that's what makes great romance. It's the yearning that brings people in. It's that dramatic storytelling, it's based on desire and yearning."
Again, neither of these answers means they think Eve or Villanelle will die. But what a dramatic ending that would be, right? It's an interesting title, but could also not be taken literally. Only time will tell.