Will 'Killing Eve' Season 4 Get a Rewrite Amid Backlash Over Lack of Diversity?
Recently, more than ever before, the calls for diversity in front of and behind the scenes of shows and movies are being heard. There has been a push for more diversity for a while, of course, but now changes seem to actually be happening. However, Killing Eve is in the middle of a lot of backlash from fans for its lack of diversity. Will they make changes to fix their problems?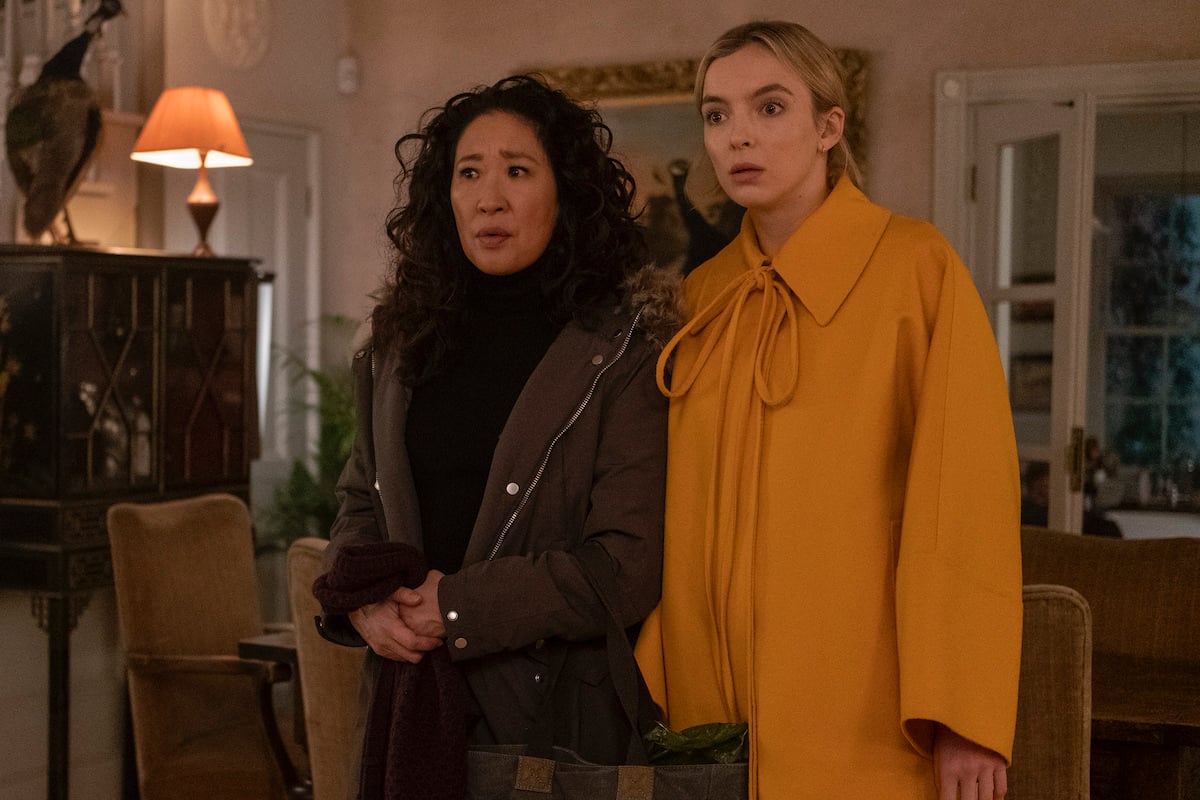 The 'Killing Eve' writers' room is receiving backlash for being all-white
On June 12, Killing Eve writer Kayleigh Llewellyn tweeted a screenshot from her Zoom meeting with fellow writers on the show, according to Variety.  
"15 weeks later, it's the final day of the Killing Eve writers room," Llewellyn wrote in the now-deleted tweet. What drew backlash from people online was the fact that all nine writers in the image were white. The show notably has a new showrunner each season, and Season 4's is Laura Neal. They've all been women, however, this lack of diversity when it comes to race is something to note. 
Director-producer Matthew A. Cherry, (Hair Love) wrote on Twitter, "Y'all really be proudly sharing these non diverse writers room screenshots freely on the TL like it's something to celebrate," according to Variety.
Another user on Twitter made a point about the fact that one of the lead actresses is Asian — Sandra Oh as Eve — and yet there isn't one writer in the room who is also Asian. 
"the audacity to have an ASIAN lead… an ICONIC asian actress whose rise to fame was from her performance on an insanely popular show written by a BLACK woman," they wrote. "for a show whose writers room is all white? @KillingEve, you see… how this is weird, right? how that's off, right?"
Will the script for Season 4 be re-written?
This photo of an all-white writers' room would probably be jarring at any other time, but with such a strong conversation around diversity and lack of including other voices in creative processes right now, it's especially problematic. As stated before, Llewellyn deleted the tweet and hasn't commented on the discourse since. There's also been no statement from Sid Gentle Films, who produces the show. 
As Variety also noted, out of the 16 writers from all of the seasons, not one was a person of color. Lack of unique voices deprives a story of telling all points of view, and it certainly produces its blindspots. So will the show be rewritten?
Llewellyn wrote that it was the final meeting after 15 weeks' worth of work. Typically, the way writers' rooms operate is through meetings where characters and arcs are developed by a group of writers. Drafts are written and edited and essentially the season is developed there. With the utter lack of response from the production company or any of the writers involved, they might not go about re-writing the season. 
It might be doable though, considering COVID-19 has made physically filming something near-impossible. Although it seems like filming might start up again soon.
Shows have been re-written around events or issues in the past, but considering the show lacks diverse voices on a whole season would be hard to re-do. Again, probably doable, but it doesn't seem like that's a major focus for them now (again, because of their lack of response). However, if there is another season past the fourth one, hopefully, they take this backlash into consideration. 
The lack of diversity would explain why Eve Polastri fell to the wayside this season
Diversity in thinking is vital to a good series because it makes things richer and usually producers a great show. While you don't need to directly experience something to write about it, having those different voices and perspectives writing a show is something that can be seen and felt by audiences. 
One Twitter account in particular shared thoughts about how that lack of diversity was felt this past season. 
Looking at Eve Polastri throughout the seasons, Oh's character did seem sidelined in Season 3. She received less character development than Villanelle and also far less screentime. A few episodes were spent on Niko and Geraldine, two minor characters, when a lot of their plots could have been shorter or less fleshed out. It's also worth noting that, other than Eve, there are no characters of color that last more than a season or a few episodes. 
Considering Eve is one of two leads on the show, it would have made more sense to spend more time on her. And an important point the Tumblr user noted was the fact that having women showrunners was such a big deal for Killing Eve, meaning they "get it." 
"They get the importance of that, how it changes the tone of a set, how it makes actresses feel more comfortable, how it allows them to write and direct the characters more authentically," they wrote. "They just don't realize that it doesn't end at all white women, especially when your protagonist is not white."
Only time will tell if Killing Eve will reflect the world it lives in a bit more with diversity in front of and behind the screen.