Will Maggie Rogers Release New Music in 2020?
Maggie Rogers' debut album put her on the map. Now, she's releasing music she made long before her first album came out. Read on below.
Maggie Rogers skyrocketed to fame with her debut studio album, 2019's Heard It in a Past Life. She got her big break in 2016, when a video of a Pharrell Williams masterclass at NYU's Clive Davis Institute was released. In the video, Rogers is seen debuting "Alaska" to the famed music producer.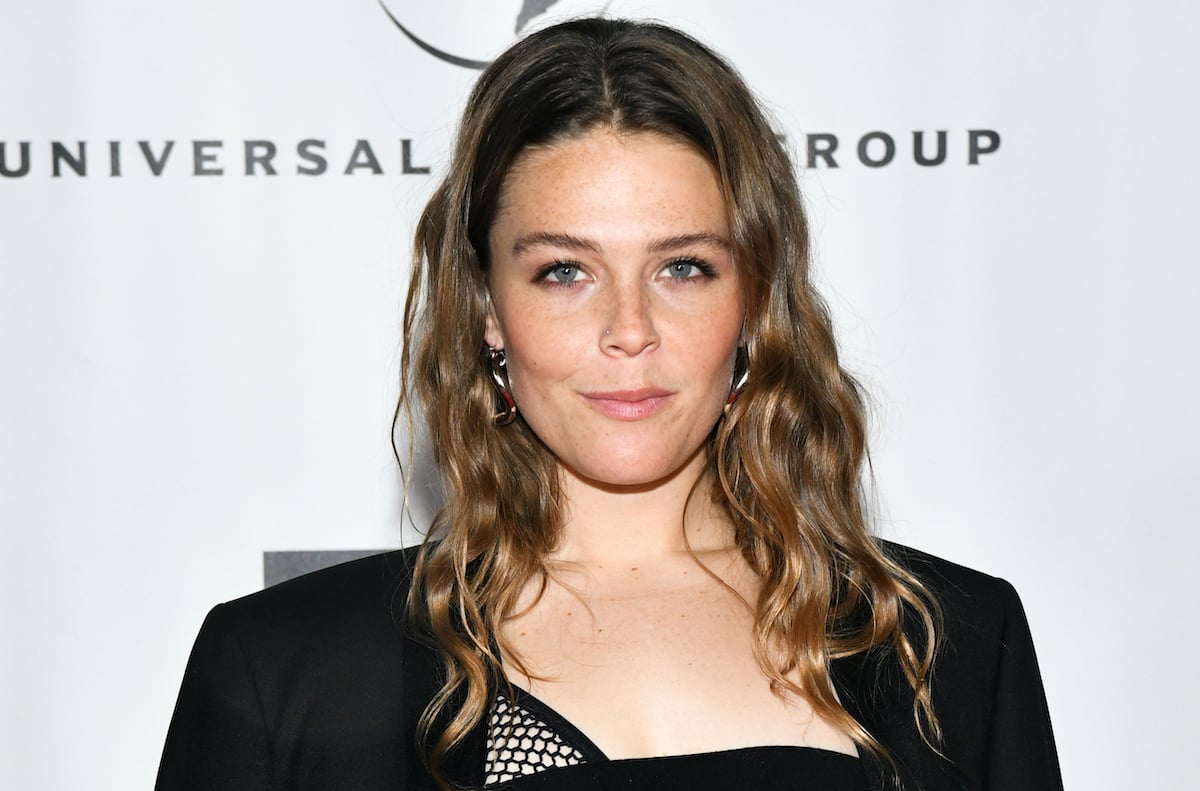 Maggie Rogers' debut album came out in 2019
He thought the song was so original in both its sound and songwriting, he compared Rogers to Wu-Tang Clan and Stevie Wonder. (You can watch the entire class on YouTube.)
From there, Rogers went on to get a record deal and eventually released her first studio album in 2019. Leading up to that point, the singer had only released the five-song EP Now That The Light Is Fading, two of which ("Alaska," "On + Off") were included on the 2019 album. Now, fans are eagerly awaiting her sophomore album. And luckily, it's on the way. But there's a cool twist to this body of work.
On Oct. 26, the Grammy-nominated singer announced she'll be releasing an archive of the songs she created before she shot to fame. Her career basically had no buildup, in terms of building a discography/fanbase before really making it big. She went from no albums to being nominated for Best New Artist at the Grammys in no time flat. So now, the music she made from 2011 to 2016 is coming out this winter in an album called Notes from the Archive: Recordings 2011-2016.
Maggie Rogers is releasing an archive of old music this winter
"When my career started," the 26-year-old said in the latest issue of Atmos, "particularly because of the way it started, I felt deeply bisected. It felt like my life got cut in half. Suddenly, there was this huge line drawn in the sand, and there was a before and after."
"It was honestly a jumpstart," she continued. "I went from being at my college graduation to my first Vogue shoot in under three months. In six months, I was performing on late night TV. There was no time to acclimate. You just have to move on and try and figure out who you are on the other side. You have to be grateful for the challenge but true to yourself at all costs."
The star went on to explain that this music release will be dedicated to the years of her music creation she didn't get to showcase. She said,
My work these days has been about trying to undo that bisection and allow myself the space to just be. Part of that is putting my archive out. This winter, I'm releasing 16 songs from those beautiful, slow, developmental years, entitled Notes from the Archive: Recordings 2011–2016. The tracklist works backwards, starting with my shoegaze rock band at the end of college and working its way to home recordings, just my 16-year-old brain and a banjo.
Does Maggie Rogers' new music have a release date?
Rogers made sure to note that this isn't her official second studio album.
"I've known for a long time that this is something I had to do before I put out another record," she said. "Because there's a part of me that's so deeply missing from the story right now: the 10 years of work that have led up to this moment."
"I have a whole body of work that I don't want to leave behind," she continued. "This record feels like honoring that work, putting the pieces of the story back together, finding my way from bisected to whole. Now, I've finally been given the space to let ideas develop and let myself develop. And as I've been working on a new record, I see the pieces all coming together and coming full circle."
Rogers didn't note when exactly Notes from the Archive: Recordings 2011-2016 will be released, but winter can't come soon enough.