Will Mila Kunis and Ashton Kutcher be Invited to Princess Beatrice's Wedding?
Mila Kunis and Ashton Kutcher are a very low-key celebrity couple. The two have been married since 2015 and have two young children together, and while they have been able to maintain thriving careers in Hollywood, they don't often hit the party scene.
There are only a few notable occasions when Kunis and Kutcher have stepped out with other high-profile couples. Still, several years ago, Kunis and Kutcher were spotted pairing up with Princess Beatrice and her then-boyfriend, Dave Clark.
In light of Princess Beatrice's upcoming wedding, some fans are wondering whether or not Kunis and Kutcher might make an appearance at the big royal wedding.
Ashton Kutcher and Mila Kunis partied with Princess Beatrice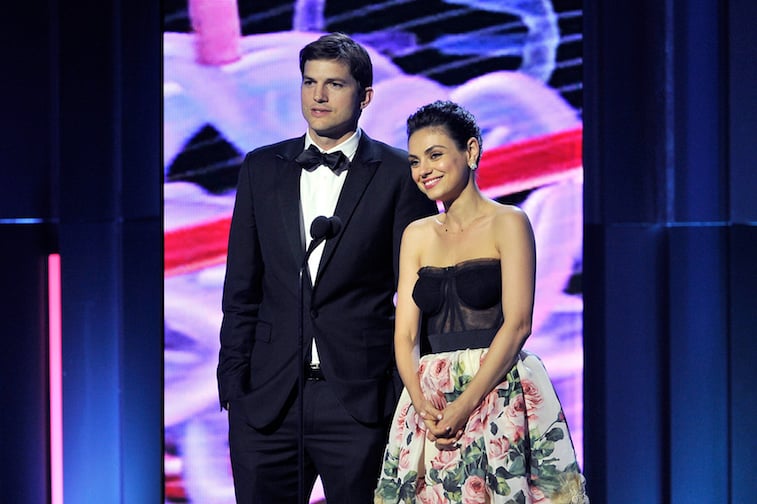 In 2015, Ashton Kutcher and Mila Kunis were newlyweds, and having fun as they settled into married life. Kutcher happened to be friends with Dave Clark through his business endeavors, who was dating Princess Beatrice at the time.
In short order, Kutcher introduced Kunis to Clark and Princess Beatrice. Although the two couples couldn't seem more different, they hit it off right away. The two couples were spotted in multiple locations all over the world, from double dates in London to partying in Mexico.
According to reports, the friendship between the four went well beyond the superficial. Mila Kunis, a big fan of the royal family, reportedly loved hanging out with Princess Beatrice, no doubt listening to stories of life within the royal ranks with great interest. Princess Beatrice, although raised in privileged surroundings, carved out a powerhouse career on her own merits, so she and Kunis probably had a great deal to talk about.
Princess Beatrice's wedding will be high-profile
Princess Beatrice and Dave Clark might have seemed perfectly matched at one point in time, but by the summer of 2016, the two had ended their relationship. Several years after her romance with Clark ended, she was linked to property tycoon Edoardo Mapelli Mozzi. After around a year of dating, the two got engaged in late 2019.
The wedding of Princess Beatrice and Mozzi is set for May 2020 and is certain to be a very high-profile and exciting event. The biggest royal wedding since the union of Prince Harry and Meghan Markle in 2018, Princess Beatrice's wedding will definitely draw a lot of interest from royal fans.
With a large circle of friends and professional acquaintances, as well as family members, there are bound to be a lot of guests at the springtime ceremony.
Will Ashton Kutcher and Mila Kunis score an invite to Princess Beatrice's wedding?
While Ashton Kutcher and Mila Kunis haven't been spotted with Princess Beatrice in recent years, it is quite possible that the two could score a coveted invite to her upcoming wedding. There could be several reasons for the fact that they haven't been seen together – Kutcher and Kunis are parents now, and have two young children, which makes having an active social life quite difficult.
Princess Beatrice, as well, is living a more complicated life – in spite of the happiness of her new romance, she has been dealing with the very public scandal that her father, Prince Andrew, is going through.
Still, she might be staying in touch with Kutcher and Kunis through texts or phone calls. It is also possible that they have spent time together and managed to avoid the paparazzi spotlight, which is feasible, considering their private natures.
Royal fans will have to wait and see if Kutcher and Kunis do end up making an appearance at the wedding of Princess Beatrice and Edoardo Mapelli Mozzi — theirs seems to be a friendship that could endure.