Will Neil Gaiman Ever Write a Sequel to His Book 'American Gods'?
It's an exciting year for Neil Gaiman fans. First, the long-delayed second season of American Gods, the TV series based on his book of the same name, premieres March 10 on Starz. Plus, a six-episode adaptation of Good Omens, the book he co-wrote with Terry Pratchett, is coming to Amazon Prime on May 31.
But if fans were thinking 2019 might bring a sequel to American Gods — a book Gaiman first said he was thinking about writing back in 2011 — they'll have to wait a while longer.
American Gods came out in 2001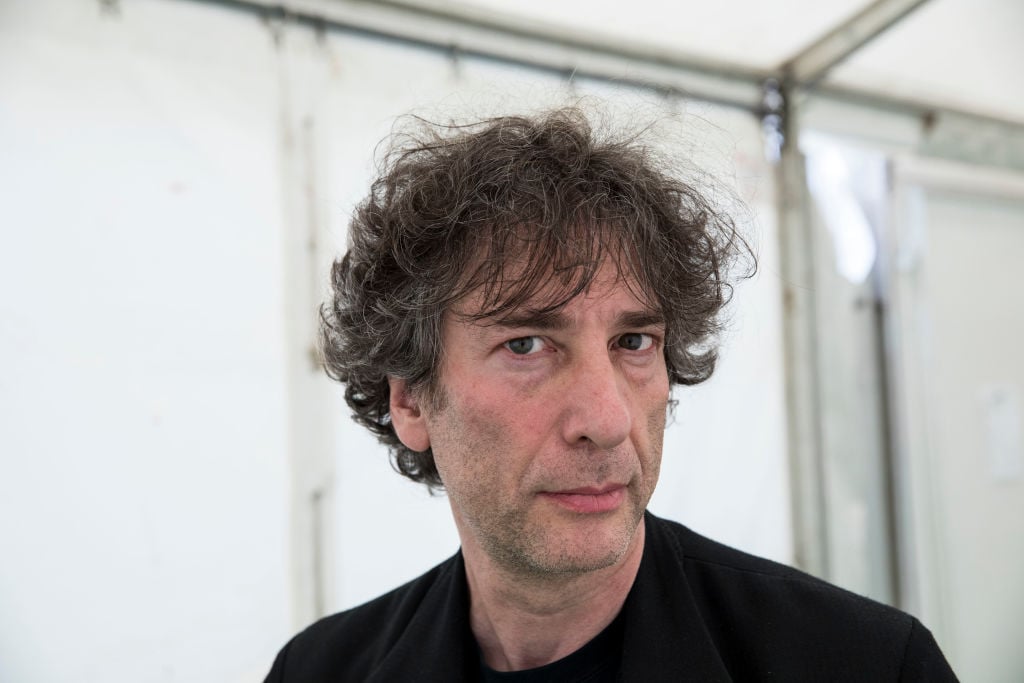 American Gods was released in 2001. It became a best-seller and won the 2002 Hugo Award for the best science fiction or fantasy novel of the year. In 2006, he released Anansi Boys, which shares a character with American Gods, but is a standalone book, not a sequel.
A decade after American Gods first hit shelves, Gaiman revealed in an interview with MTV his intention to write a follow-up to his fantasy story of an epic war between the world's old and new gods.
"I've been [planning] to do a second American Gods book since the first American Gods book," he said. "What I basically have right now is a boxful of stuff. Things go into it. I always knew there was going to be more story."
What the sequel might be about
Back in 2011, Gaiman hinted that a sequel might focus more on the new gods and why they've surpassed the old ones.
"The first book was very much about the grifters and the lowlifes, and you don't really get to see much of the new gods and you don't really get a sense of those gods who are doing incredibly well in America," he told MTV. "In the second book, I definitely want to go into both of those things."
In the meantime, readers can find out a little more about the further adventures of American Gods' main character Shadow Moon in two of Gaiman's short stories, "The Monarch of the Glen," which appears in his collection Fragile Things, and "Black Dog" from Trigger Warning.
Gaiman is busy with other projects
Gaiman is famously prolific – over the years, he's penned dozens of novels, comics, short stories, and children's books. More recently, he's been working as the showrunner for Good Omens and writing a script for the Season 2 premiere of American Gods. In other words, he's busy. And that means the American Gods sequel has been put on the back burner.
"The big problem I have is having a maximum of one body and one set of typing fingers at any time," Gaiman told Entertainment Weekly in 2017. He explained that in addition to working on Good Omens, he was finishing his book Norse Mythology and writing a sequel to his 1996 book Neverwhere (which itself is a novelization of a BBC TV series co-created by Gaiman). He also said he wanted to write another children's book. Once he's done with those projects, "I'll probably start American Gods 2, if there is still a will to write," he said.
Gaiman fans will be happy to hear that he still has an urge to put pen to paper. Now that he's wrapped up his TV commitments, he's ready to return to writing, which means there's still hope for the American Gods sequel.
"I'm gonna be a retired showrunner. And in my retirement, I'm thinking about taking up writing," he told SYFY Wire. "I woke up about four days ago and there was a short story in my head. And I thought that actually hasn't happened for two years, just because all of my attention has been on budget, and the VFX, and the edit and the sound mix. So, it was like, 'Great, apparently I can still do that. That's nice."