'Dash and Lily': Will the Netflix Series Get a Season 2?
Dash & Lily, a new original series from Netflix, is a story of young love at Christmastime. The series captured the hearts of fans and critics; it currently has an 100% rating on Rotten Tomatoes. But will Dash & Lily get a season 2 on the streaming platform?
The Netflix show is based on a YA book series, 'Dash and Lily's Book of Dares'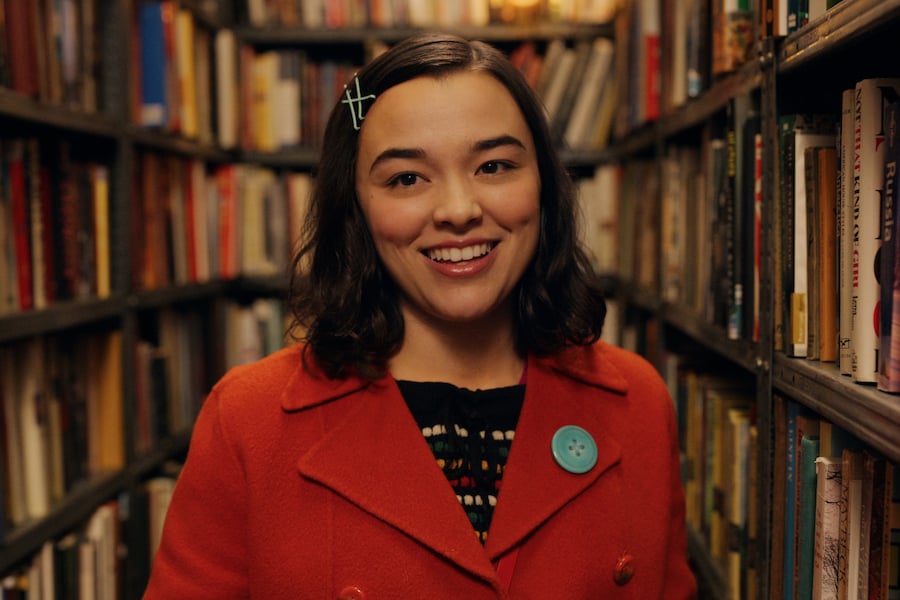 In the new Netflix show, 17-year-old Lily (played by Midori Francis) leaves a book of dares in The Strand, a popular New York City bookstores. Once Dash, played by Austin Abrams, finds the notebook, a Christmas love story blossoms out of hand-written messages between the 2 teenagers.
According to O Magazine, a YA book series, beginning with Dash and Lily's Book of Dares, inspired the 8-episode Netflix show. The "holiday-set novels by Rachel Cohn and David Levithan" are the same writers who penned the "hit Nick & Norah's Infinite Playlist." There are 2 other books in Cohn and Levithan's young-adult series — leading fans of the TV show to wonder whether subsequent seasons are in the works.
'Dash and Lily' cast member Austin Abrams discusses a potential season 2 for the Netflix series
Abrams, the actor known for his previous work in This Is Us and Euphoria, played Dash in the Netflix show. Recently, he talked to Us Weekly about the possibility of a season 2 of Dash & Lily.
There "seems to be a conversation," the actor revealed. However, he didn't exactly have the inside scoop.
"I don't really know what's going on with that," Abrams continued. "I think the way Netflix works is something needs to air and they look at numbers before they decide to jump on a renewal." Still, the Netflix star did confirm a season 2 "definitely seems to be a possibility."
The series creator gives more clues about another season
Joe Tracz, who created the Netflix series, was also asked by Decider about a potential 2nd season.
"I mean, it's never far from my mind. I love these characters," Tracz explained. "And there is a second book, so it's definitely something I've given a lot of thought to." However, some of the power rests in the hands of the fans.
"I hope that if the series connects with people, that we'll be able to get a chance to adapt that second book," the series creator continued to Decider. And there's not just 1, but 2 books ready and waiting for TV adaptation. The last book in the series even has a special connection to the TV adaptation of Dash & Lily.
"The 3rd book was actually written on set," Tracz revealed. "Because David and Rachel, when they visited, they'd be working in the corner of the set on their laptops, writing the 3rd books."
Season 1 had a fairy-tale ending; what would 'Dash and Lily' Season 2 be about?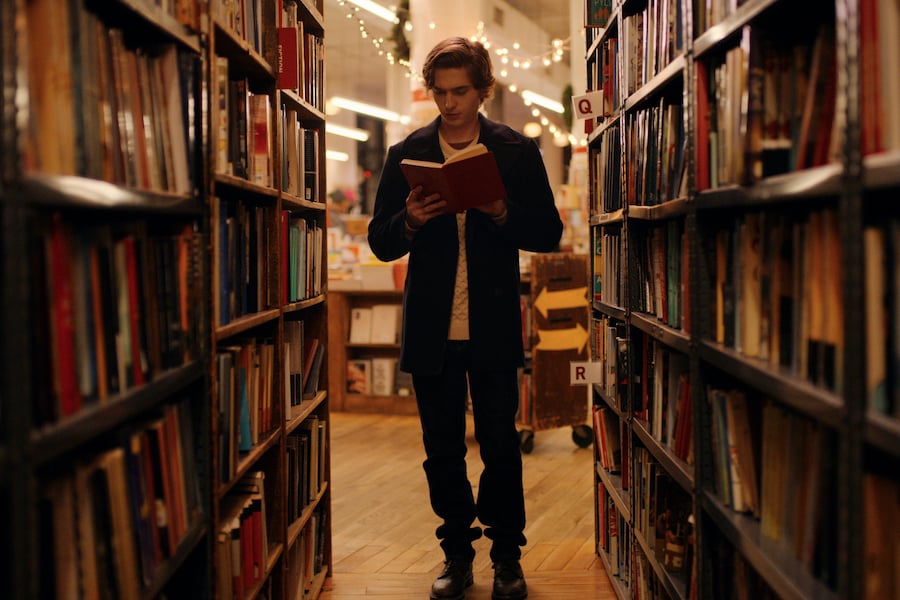 While Dash & Lily Season 1 had a satisfying finale episode, full of Christmas cheer, there is more to the young lovebirds' story. As Oprah Magazine confirmed, book 2 in the series, titled The Twelve Days of Dash and Lily, "is set a year after the events of Dash and Lily's Book of Dares."
In the 2nd novel, Lily's grandfather is having health issues, and her relationship with Dash takes a turn for the worse.
Book 3, Mind the Gap, Dash & Lily, follows Lily and Dash's story as they struggle to make it through a long-distance relationship — between Oxford and New York. The 3rd book could also provide a brand-new backdrop for a potential season 3, as it is set in London.
So, there's plenty more teen drama to work through — and Christmas-y aesthetics to show off — via TV adaptation.
We're hopeful that Netflix will give the YA characters another shot at the screen. Abrams, for his part, explained to Us Weekly why the Netflix show resonated so much with the viewers — many of whom are currently stuck at home due to the pandemic.
"I think it gives, perhaps, nostalgia for what we love about the country and what the world was like a year ago," Abrams shared. "It adds a certain kind of light and warmth that heightens everything."