Will Paul Bettany's Vision Be Alive in 'Doctor Strange in the Multiverse of Madness?'
Paul Bettany's Vision died in Infinity War — presumably bidding the Marvel Cinematic Universe farewell — as his heartwrenching conclusion left fans teary-eyed in their popcorn infested seats. 
Scarlet Witch destroyed the Mind Stone, killing Vision at the same time, but Thanos turned back time, making her altruistic and impossible decision worthless. Yet, Paul Bettany will return to play Vision in the Disney+ series WandaVision, destined to be a 1950s-esque I Love Lucy sitcom meets Marvel cinematic triumph. So, fans should expect a bit of action and some oddball comedy.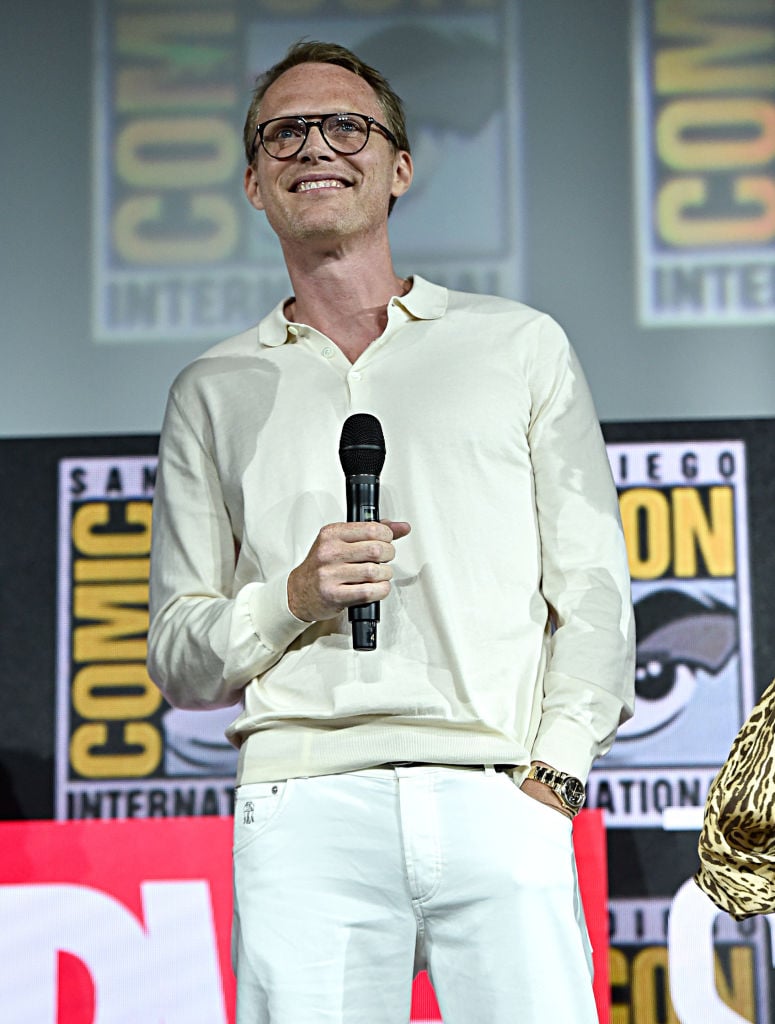 If Paul Bettany is returning to WandaVision, will he also be in Doctor Strange in the Multiverse of Madness? And, if he appears in the second Strange installment, will he be alive? Will he be dead, but existing in a parallel universe? What's the plan? 
Disney+'s 'WandaVision' will reportedly mirror the 'House of M' comic book narrative
In the House of M comic book series, Wanda's traumatic state — following the loss of Vision — leads her to will him to life, alongside their children. She fractures reality, manifesting an alternate world in which everything is peachy-keen; hence, the Leave It to Beaver vibe the promotional materials keep pushing forward. Wanda is so powerful — stepping into her full abilities as Scarlet Witch — that she brings to life an alternative timeline, comprised of alternate facts, histories, and trajectories.
Whether Vision appears in Doctor Strange 2 will likely come down to whether Wanda regains her grip on reality individually, or needs Doctor Strange to step in. Fans already know that WandaVision will segue directly into the second Strange installment — initiating the conversation between the small and silver screen. However, when and how one will impact the other remains largely up in the air. If Doctor Strange has to heal Wanda,  he may be forced to enter the timeline featuring Vision, bringing Paul Bettany into the MCU film as well. 
Reports indicate that Paul Bettany's Vision will be in 'Doctor Strange in the Multiverse of Madness…' in an alternate timeline 
According to We Got This Covered (WGTC), Vision is set to return in Doctor Strange 2. The outlet reported — relying on the same sources who knew Wiccan (Vision and Wanda's son) would debut in the show and that the Inhumans would be rebooted in Ms. Marvel — that the man with the Mind Stone will return. 
The outlet reported that, If Vision appears, he will feature in an alternate reality, not in the main timeline. In other words, Vision would only have a brief role in the upcoming film. And, he will plausibly still be "dead" in the timeline the MCU will follow subsequently. 
Yet, even a brief Vision appearance in Doctor Strange 2 would be satisfying, if only to help Wanda grow as an individual, and as the confidante and partner to Strange who she comes to be in the comics. The MCU may be planning to weave a new bond between its remaining Avengers…as the OG heroes slowly depart one by one.