Will Princess Eugenie's Children Have a Royal Title?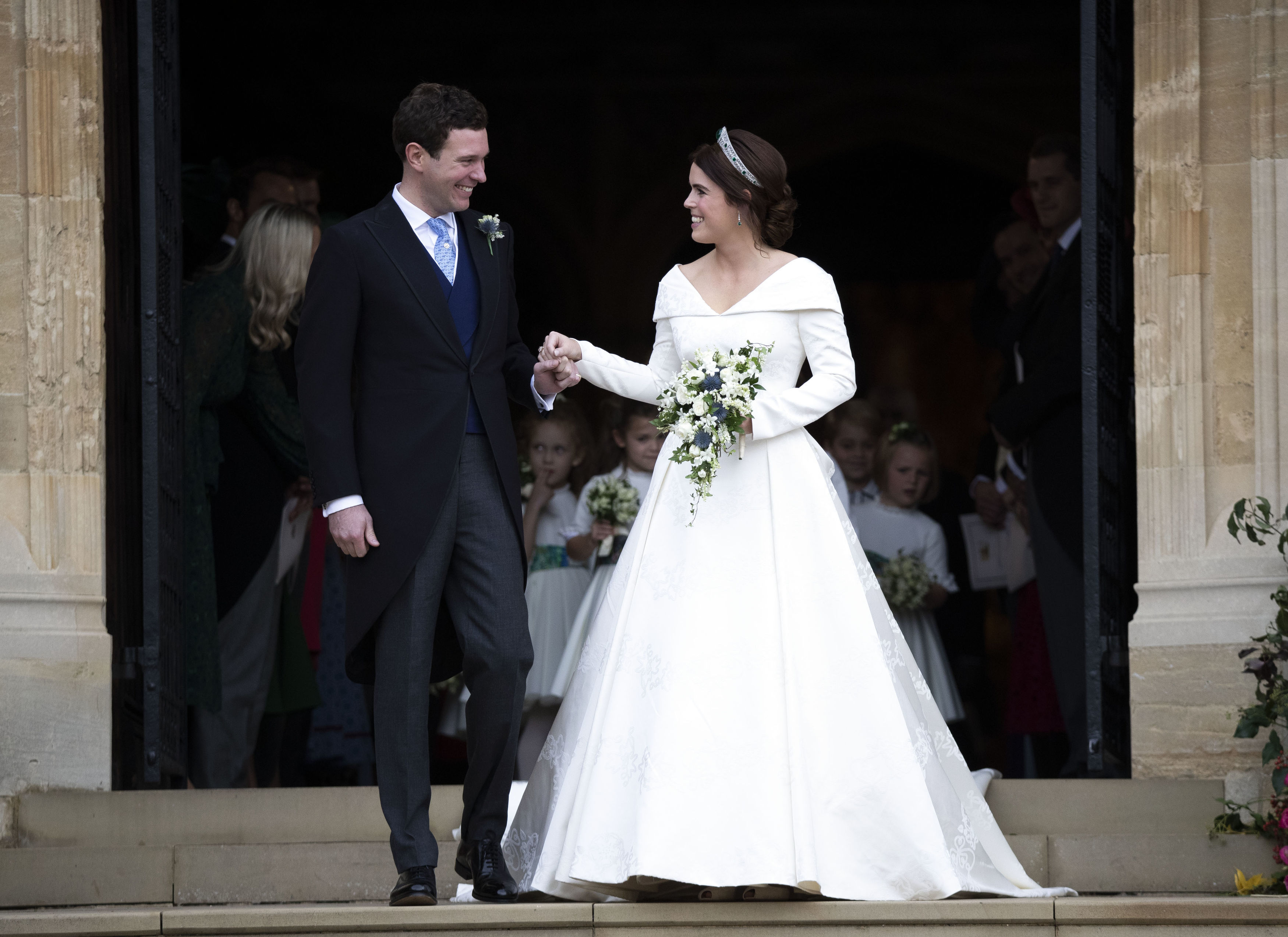 Princess Eugenie and Jack Brooksbank were married on Oct. 12, 2018. Now that the happy couple is married, everyone is now waiting to see when the pair will announce the birth of their first child. Will Princess Eugenie and Jack Brooksbank's children have royal titles? Here's what we know.
Princess Eugenie's mom is excited about becoming a grandmother
Sarah Ferguson is already talking about becoming a grandmother. During an interview with the BBC's The One Show, the Duchess of York said she has no doubts about her ability to be a wonderful grandmother. When asked if she would make a good grandmother, she responds, "excellent—I used to write children's books, and I am a child, I haven't grown up," reports Hello! magazine.
The duchess also says she has a great relationship with her son-in-law, Jack. She told BBC she will be "the best" mother-in-law. Said Fergie, "the good news is Jack also works as the European manager for Casamigos Tequila, so I am perfect."
Will Princess Eugenie's children have royal titles?
It is unlikely the children of Jack Brooksbank and Princess Eugenie will have royal titles. Royal historian Carolyn Harris says titles probably won't be given to their children unless the Queen decides to grant a royal title to Jack Brooksbank. "Since royal titles are passed through the male line, it is unlikely that her children will have titles unless her husband Jack Brooksbank receives an earldom from the Queen," said Harris on her blog.
Will Jack Brooksbank have a royal title?
When a woman is the one with rank, the male does not get a title. So, Jack won't automatically become a prince. So, Eugenie retains her title, but she could take Jack's last name if she chooses, according to BBC.
It's unlikely the Queen will grant Jack a title on his wedding day. So, he will remain simply Jack Brooksbank. However, there were rumors that Princess Eugenie's father asked the Queen to give his daughters future husband titles. However, he later said this rumor wasn't true. This is what Prince Andrew said in a statement: "It is a complete fabrication to suggest I have asked for any future husbands of the Princesses to have titles. There is no truth to the story that there should be a split between The Prince of Wales and I over my daughters' participation as members of the royal family and any continued speculation is pointless."
What pregnancy rules do royals have to follow?
One rule royals are often required to follow involves the type of receiving blanket they use. Royal babies usually get a receiving blanket made by G.H. Hurt & Son, which has made royal receiving blankets for the past 100 years. Royals also don't typically have baby showers.
Royal parents don't have to think too much about what their new bundle of joy will wear for the christening. Since 1841, every royal baby has worn a similar robe. The original christening robe was made for Queen Victoria's eldest daughter. Queen Elizabeth wore the same robe for her christening, as well as all her children. In 2008, the Earl and Countess of Wessex's son wore a replica, so the original could be preserved reports the BBC.
Check out The Cheat Sheet on Facebook!