Will Season 2 of 'Why Women Kill' Feature the Same Cast?
Will 'Why Women Kill' season two feature the same cast as season one. What 'new characters' means for the anthology show on CBS All Access.
Following the premiere season's success, it should come as no surprise that Why Women Kill has been renewed for a second season. Boasting strong critical — and even stronger audience — reception, the season was a soapy splendor.
At times, darkly humorous and, at others, poignantly sincere, Why Women Kill is a stylish and suspenseful ride, harkening back to Desperate Housewives. Since the show comes from the same creator, Marc Cherry, the similarities present in the exhibition should come as no surprise.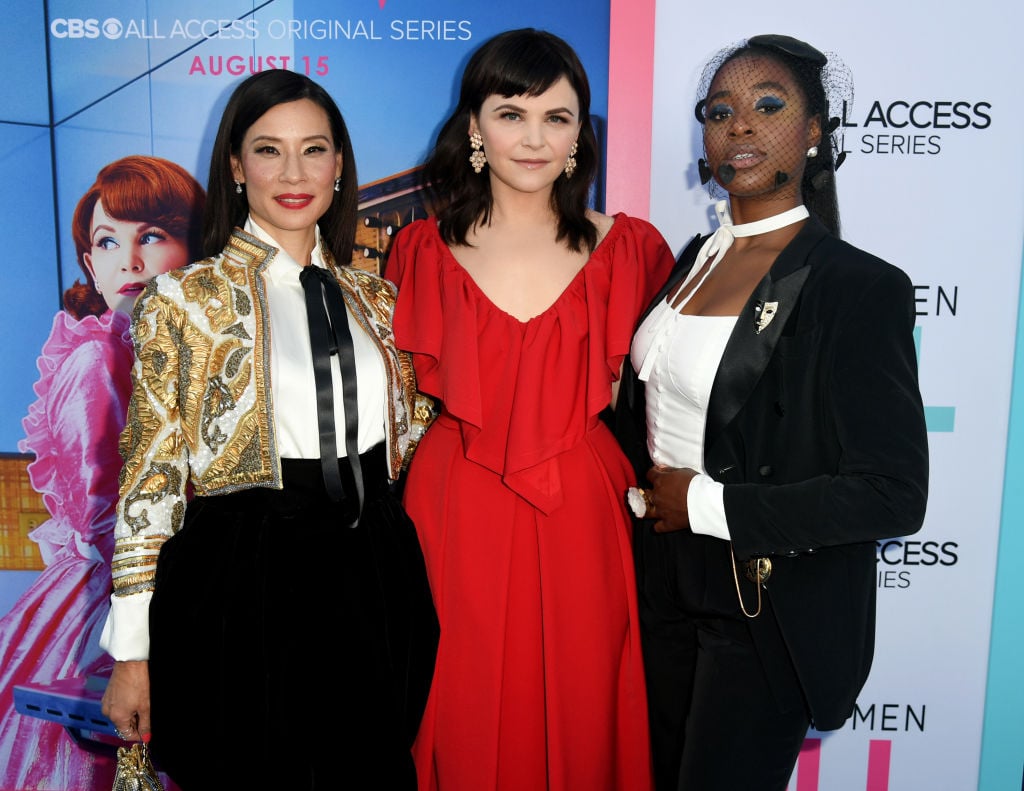 Season one of Why Women Kill starred Ginnifer Goodwin (Once Upon a Time, Mona Lisa Smile, Something Borrowed), Lucy Liu, and Kirby Howell-Baptiste (Killing Eve, The Good Place) as three women confronting romantic troubles in three different eras. Goodwin played the '50s housewife married to a cheating husband. Liu portrayed an '80s glamour girl who discovers her husband is gay, and Kirby Howell-Baptise portrayed one part of an intense and complicated throuple. 
Alexandra Daddario (Baywatch, True Detective), Reid Scott (Late Night, Veep, Venom), Sam Jaeger (Parenthood, Catch and Release), Sadie Calvano (Mom, The Package), and Jack Davenport (Pirates of the Caribbean, Kingsman: The Secret Service) rounded out the main ensemble. The question is: will the entire cast return for season two?
'Why Women Kill' renewed for season two with new characters: will the same actors take on new roles? 
Reports indicate that Why Women Kill has been renewed for a second season, yet, in anthology fashion, the show will follow a new group of characters managing various forms of betrayal. 
In the first season, the character and narrative complexities were diverse: each form of betrayal brought with it something special, and Lucy Liu's character, arguably, boasted the story with the most heart. While story is important, and fans trust Cherry to deliver a second season just as soapy, comedic, and dramatic, will it be the same without the actors from the first season? 
In Ryan Murphy's most famous anthology – American Horror Story — the same actors return to try new characters on for size. Think about how many characters Sarah Paulson, Evan Peters, and Jessica Lange have played in his anthology. An anthology presents the best of both worlds in this instance , as you receive the same actors, but different characters: the perfect combination of familiarity and originality with each season. 
According to TV Guide, there is no word on whether the same actors will return to take on new roles in season two of Why Women Kill. However, given the all-star lineup the first season received, it will be difficult to do anything but disappoint if season two doesn't get the same actors to return for the anthology's second outing. 
Here's to hoping that Liu, Goodwin, Daddario, Davenport, and the rest of the cast open up their schedules and bring something new to the table for season two. Messing with a successful cast one season in can ruin the show's potential for future growth.