Will Smith Says in the '80s DJ Jazzy Jeff Worked Even Harder Than He Did
Will Smith prides himself on his work ethic. At one time, he was making a TV show, movies and music at the same time. Although he's shifted focus and priorities at different times, he still works hard. But there's one man he says tops him: his music partner DJ Jazzy Jeff. On his YouTube show Best Shape of My Life, Smith describes how Jeff puts him to shame.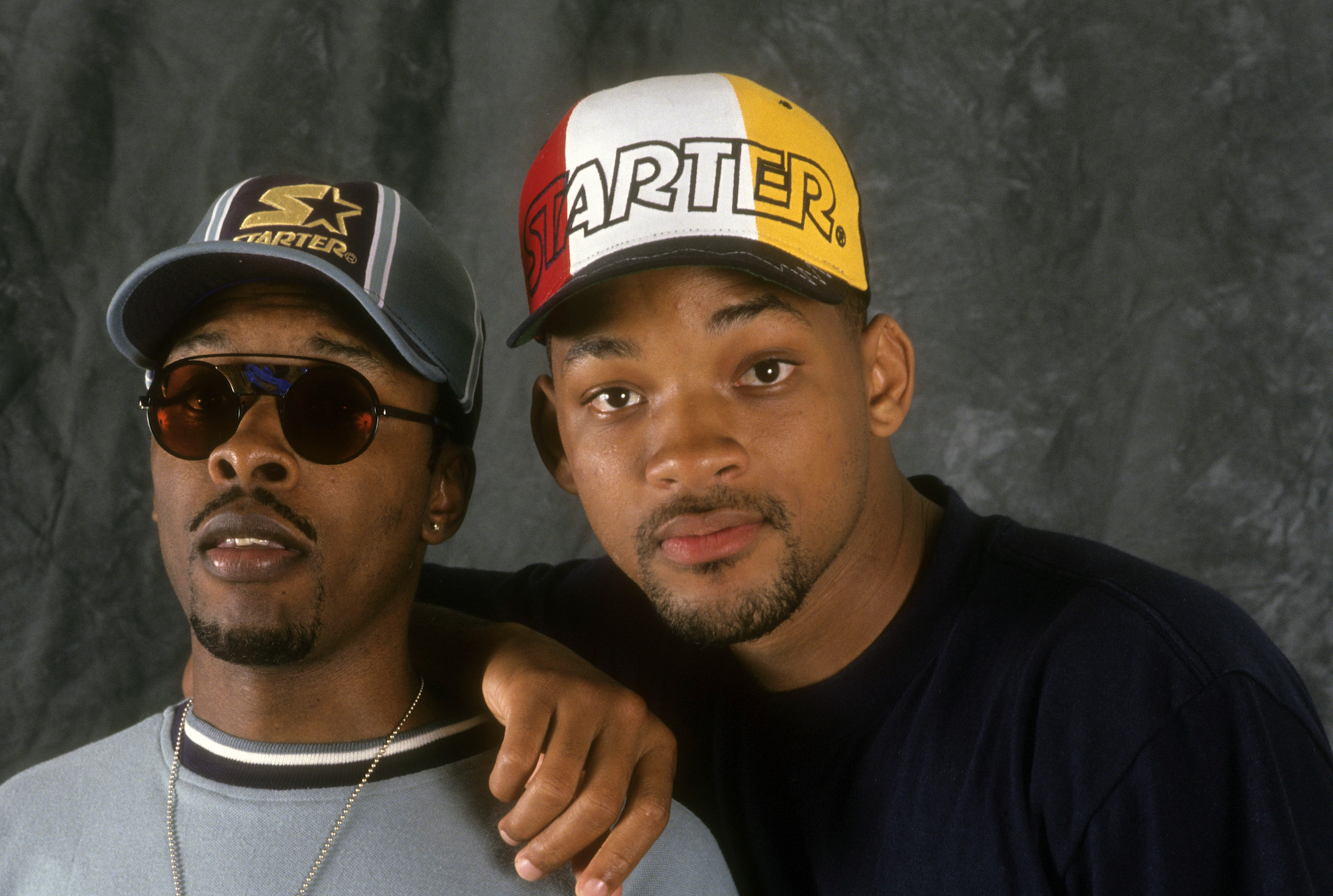 Will Smith praises DJ Jazzy Jeff on 'Best Shape of My Life'
Best Shape of My Life follows Smith's 20 week journey to lose 20 pounds. In the same 20 weeks, Smith writes his autobiography which is now available. On the second episode of the YouTube show, Smith reads Jeff a section on him.
"Jeff was the first friend I ever had who plain and simple outworked me," Smith read. "I met Jeff for the first time in a basement in the mid '80s. There was a Band Aid around his middle scratching finger on his left hand. Apparently, he had been scratching so much that the top knuckle of his finger now had a bend in it."
Will Smith loved working with DJ Jazzy Jeff
DJ Jazzy Jeff and the Fresh Prince had a hit album when Smith was still a senior in high school. Their second album, He's the DJ, I'm the Rapper, included hits "Parents Just Don't Understand" and "Brand New Funk." Jeff did not follow Smith into movies, although he remained involved in The Fresh Prince of Bel-Air. Smith was happy to work under Jeff in music.
"The point is I know I'm a big famous movie guy, but back in the '80s, Jazzy Jeff was the star," Smith said. "It was me backing him up. Those early months in Jeff's basement were among the most creative times I've ever experienced. I never wanted to leave. We were seeking our sound but we found ourselves. We became the first rappers ever to receive a Grammy award."
Not that Smith was slacking off. However, Smith only came in after Jeff had already put in a full day's work. Keep in mind that Smith was still in high school, and went over to Jeff's house after classes.
"I think it would be a misrepresentation to say Jeff practiced a lot," Smith said. "It wasn't that he was practicing. It was that he didn't do anything else. You'd never catch Jeff in the kitchen or watching TV. Jeff was standing in front of his turntables 14 to 18 hours a day, seven days a week, 365 days a year. By the time I'd get to rehearsal around 4 p.m. Jeff had already put in 10 hours of work. He was a hip hop terminator. He didn't eat, he didn't sleep and he absolutely, positively would not stop until you were dead."
DJ Jazzy Jeff got to hear this
Smith read passages from the book to everyone he wrote about, including his family. Best Shape of My Life captured some of those sessions, including the one where he read to Jeff.
"It was fun for me to be able to write about him, to show the world the evolution of the greatest DJ that's ever lived," Smith said. "I hope I can capture some of the depth and the beauty of his heart and his talent in this book."
The show includes a quick soundbite of Jeff's reaction. It seems like Jeff was responding to a question of whether or not Smith should edit the passage down. 
"You know what I think about it, when something is good, it doesn't matter how long it is," Jeff said.