Will Smith Crashed a 'Different World' Taping to Meet Jada Pinkett Smith but Went Home With Someone Else
Will Smith had a number of near misses with Jada Pinkett before she became his second wife. In one, he attended a taping of her sitcom 'A Different World' hoping to meet her, but left the set with a different woman instead.
Will Smith and Jada Pinkett Smith are together now, but it took a few tries. Will first saw Jada at a Fresh Prince of Bel-Air audition for a role she did not get. He also tried to meet her when she was on A Different World, but that didn't quite work either. Will tells the story in his new autobiography, Will.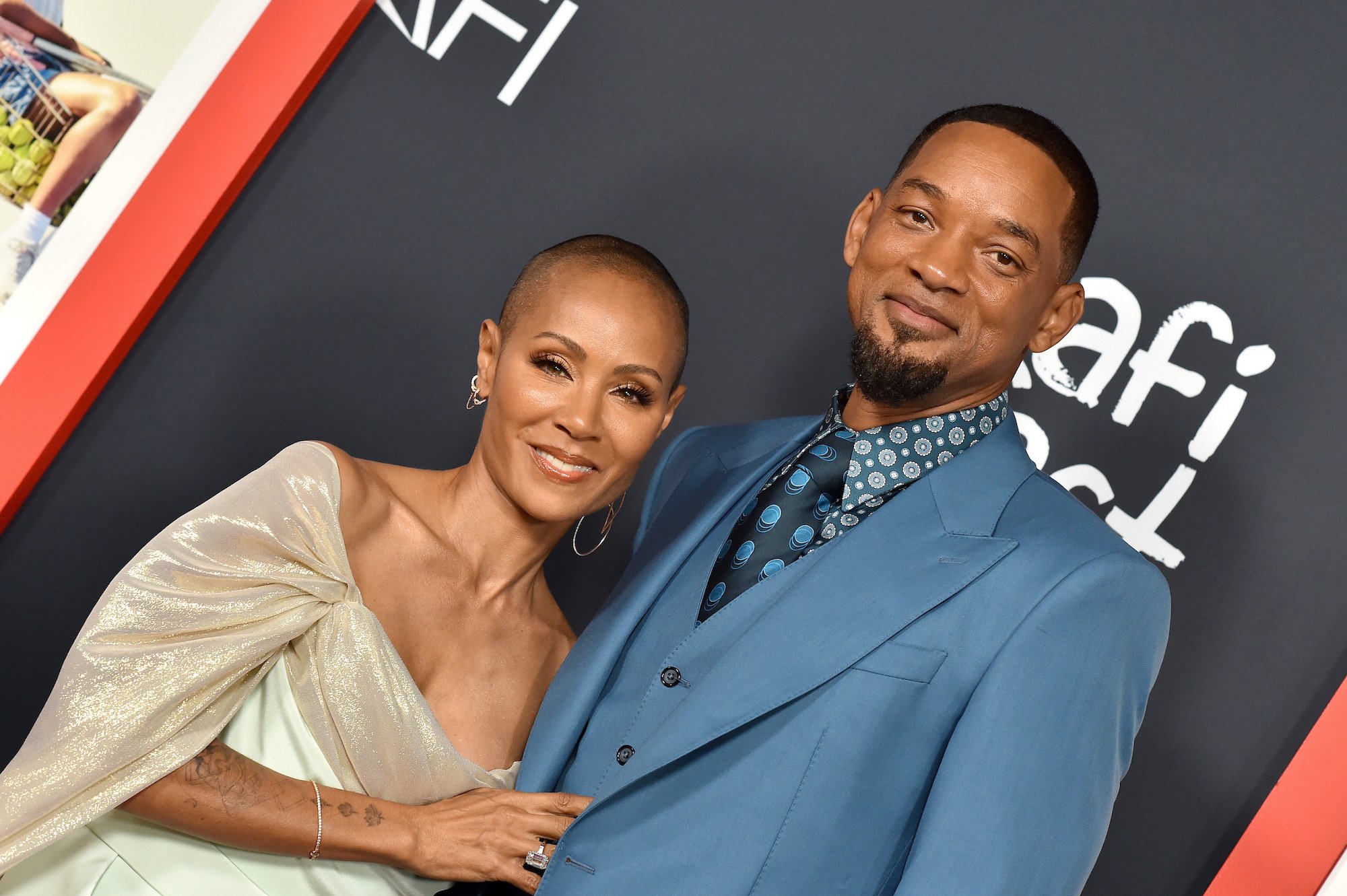 Jada Pinkett Smith was on 'A Different World'
Will may have the dates mixed up because A Different World ended in 1993 and Jada's Fresh Prince of Bel-Air audition was in 1994, for the role of Will's girlfriend in a 1995 arc. Whenever it happened, Will has vivid memories of visiting Jada's set. 
"Alfonso [Ribeiro] found out that Jada had landed a role on a sitcom called A Different World, the eight-thirty spinoff of The Cosby Show," he wrote. "He knew one of teh writers on the show, and he found out when Jada was shooting. It was perfect — we taped on Friday, but A Different World taped on Thursday, so me and Alf could head over right after work."
Big Willie Style arrived at 'A Different World'
A Different World began as Denise Huxtable (Lisa Bonet)'s college sitcom. Bonet left after the first season so the show focused on the other students at Hillman College. Jada was on A Different World from 1991 – 1993. By those years, The Fresh Prince of Bel-Air was already a hit, and DJ Jazzy Jeff and the Fresh Prince were still rapping. So Will intended to make a scene at Jada's show. 
"By this point, The Fresh Prince of Bel-Air was bubbling hard, and me and Alf were hot in these Hollywood streets," he wrote. "The plan was, he and I would go to the taping of A Different World, and we would sit in the audience. That would give me an opportunity to adequately Fresh Prince flex. The audience would, of course, erupt when we showed up; Jada would hear all of the cheering during her scene, and she would look out to the crowd and realize it was because of me. (And Alf.)"
Will made a spectacle of himself so that he'd be noticed. Some people call that peacocking. 
"Everything was rolling like clockwork," he wrote. "Me and Alf step in, the place goes boom. I didn't see Jada, but she knew I was in the building. I shushed the crowd."
Even quieting the crowd became a Will Smith set piece. He used his trademark humor to exaggerate the scene. 
"'Come on, y'all, they're tryna shoot,' I whispered, magnanimously, as me and Alf took our front-row seats in the right corner," he wrote. "Jada's scene didn't come till about midway through the taping, but there she was, in all her East Coast glory. She was fire — her accent, her mannerisms, her hair, her attitude. She felt like home."
Will Smith met Sheree Zampino that night instead
As fate would have it, Will met someone else that night. In between scenes, Will said he approached a woman in the front row. That was Sheree Zampino, with whom he would have his first son, Trey. Their whirlwind romance began that night. 
"I didn't meet Jada that night," he wrote. "Sheree and I left together before the show was even over. We laughed all the way through dinner, all the way through that fall, and three months later, we were married."
Will and Jada would marry in 1997 after his divorce from Zampino.