Will Smith Admits His Best 'Female Relationship' Is With Willow Smith
Will Smith recently opened up about the bond he shares with his daughter, Willow Smith.
Willow is Smith's youngest child with his wife, Jada Pinkett. Both Smith and Willow have discussed their relationship on Willow and Jada's show throughout the years, Red Table Talk. Smith also recently reconnected with his former The Fresh Prince of Bel-Air co-star, Janet Hubert.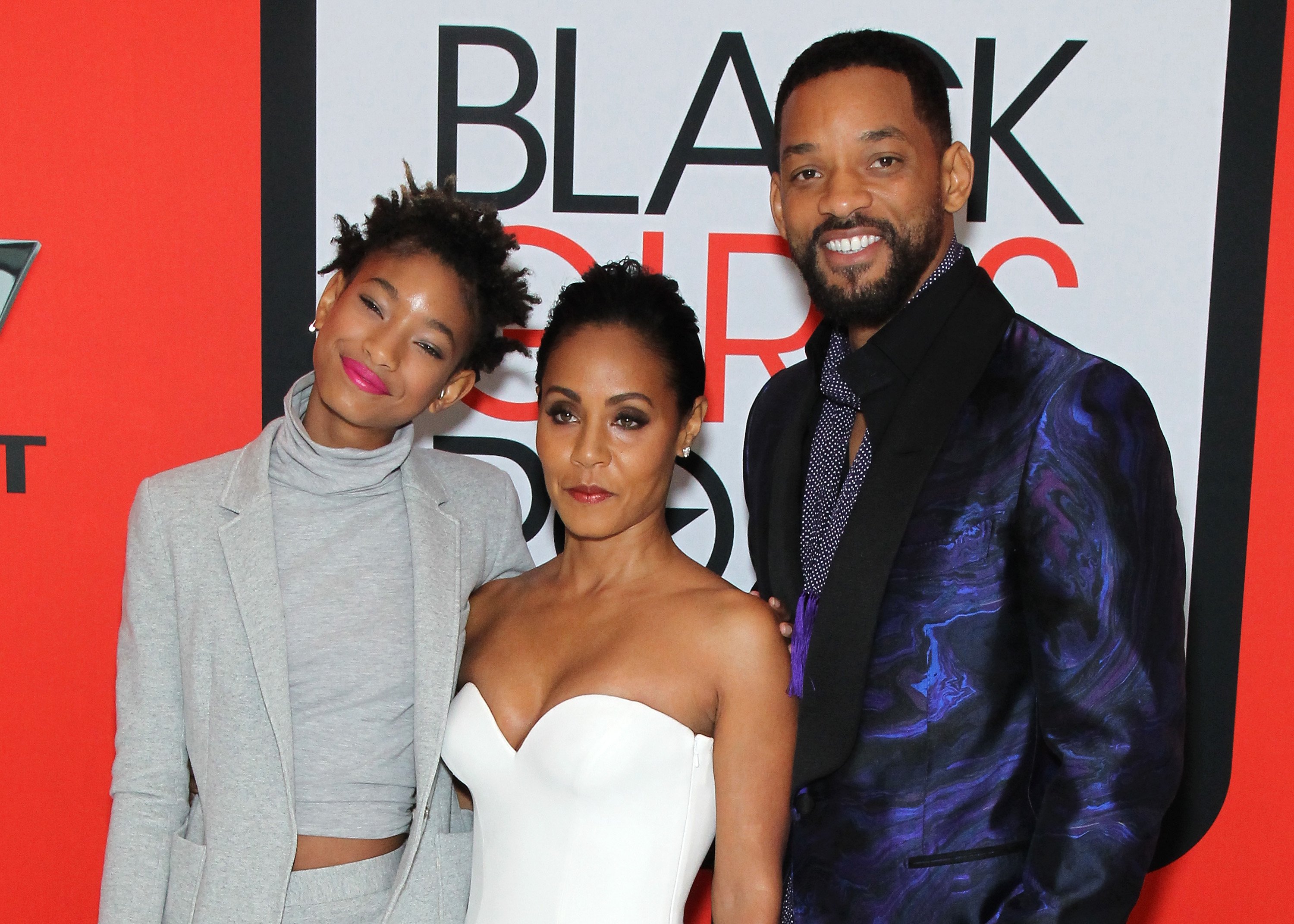 Will Smith says his relationship with Willow Smith is 'the only female relationship I've ever had that I didn't mess up'
In November 2020, Smith reunited with his 1990s hit show, The Fresh Prince of Bel-Air. The reunion gave Smith and fellow cast members Tatyana Ali, Alfonso Ribiero, and Karyn Parsons to reflect on the show's legacy 30 years later. During the special, Smith also talked about his past issues with Hubert. Hubert played Smith's aunt for three seasons before she left the series. Through the years, Hubert and Smith's feud halted any chances of them speaking in person again.
RELATED: How Jaden Smith and Willow Smith Feel About Attending College
After the reunion, Smith took over Red Table Talk to discuss the conversation he had with Hubert. While speaking to psychologist Dr. Ramani Durvasula, Smith explained that he needed to resolve Hubert's issues to heal from the past. Smith also admitted that the sit-down made him look back on all of the relationships he has with the women in his life. 
"Willow's the only female relationship I've ever had that I didn't mess up," Smith said of his daughter. "I'm sure there are aspects from Willow's point of view [where] she would say, 'No, you messed some stuff up, dad,' but in my mind, I did right by her."
Will Smith says Willow Smith 'destroyed all my belief systems' when it came to parenting
Before Willow was born, Smith became a young father to his oldest son, Trey. During a June 2020 episode of Red Table Talk, Smith shared his parenting lessons alongside Pinkett Smith. During their discussion, Smith admitted that he put more pressure on Trey than his younger children, Willow and Jaden. Smith then shared that having Willow made him rethink his harsh approach to parenting. He said his daughter "introduced me to feelings" and "destroyed all my belief systems" in parenting.
RELATED: Jaden Smith Says People Offered Him Food After Will Smith and Jada Pinkett Smith Staged an Intervention
Willow also tested her dad when she reached fame in 2010 with her song, "Whip My Hair."  Following the song's success, Willow signed to Roc Nation and landed a tour with Justin Bieber. However, Willow didn't want to continue the tour, which caused a rift between her and Smith. Pinkett Smith and Smith reflected on that time on Red Table Talk and recalled how Smith felt when Willow decided to shave her head. 
"It was so devastating to me when she shaved her head bald," Smith said. "I saw how much I was making and forcing and pushing the things that I wanted, and at that moment, I just saw it was starting to hurt her," Will said. "My desire for her was overriding her desire for her. And I had a real epiphany on that and how bad a person will hate you if you keep forcing your wishes onto their life."
Will Smith said becoming a father to Willow Smith helped him understand his feud with his former co-star, Janet Hubert
Before their talk, Smith, and Hubert hadn't seen each other since Hubert exited the show in 1993. Smith admitted he felt Hubert hated him through the years, which greatly affected him for years. Hubert also said that Smith's claims of her being "difficult" to work hurt her career. However, the two apologized for their wrongdoings and shared a hug at the end of their discussion.
RELATED: Why Will Smith and Jada Pinkett Smith Reportedly 'Shielded' Their Children From Their Marriage Problems
On Red Table Talk, Smith said his conversation with Hubert might not have happened if he wasn't Willow's father. Throughout his life, Smith said he sought out safety and approval from his female counterparts. When Hubert didn't respond to his jokes onset, Smith desperately wanted her support. He shared that Willow helps him realize when those feelings come up so he can combat them. 
"In the last three years, I've been seeing it and confronting it more effectively," he said about his lack of safety. "My relationship with Willow has been a major part of healing."