Will Smith and Janet Hubert's 'The Fresh Prince of Bel-Air' Reunion Results in Mo'Nique Demanding an Apology From Tyler Perry
Will Smith's public apology to his former The Fresh Prince of Bel-Air co-star, Janet Hubert, has inspired Mo'Nique to speak out about her ongoing feud with Tyler Perry. 
In November 2020, viewers tuned in to see Smith, Hubert, and the rest of the Fresh Prince cast reunite for the first time in decades. Following the premiere on HBO Max, Mo'Nique shared her thoughts on the reunion on social media. Mo'Nique made claims that Perry and other decision-makers in the entertainment industry turned their backs on her after the success of her Academy-Award winning film, Precious.
Will Smith apologized to Janet Hubert for his actions during 'The Fresh Prince of Bel-Air'
Smith and Hubert's feud began on The Fresh Prince of Bel-Air back in the early 1990s. Hubert played Smith's aunt,  Aunt Viv,  on the show for three seasons. Although the cast had a positive first two seasons, things soon soured when Hubert became pregnant during Season 3. During the reunion, Hubert explained the cast wasn't aware of her personal issues during that time. Hubert claims she was in an abusive marriage while she filmed Season 3. After a dispute with the network, Hubert eventually left the show after Season 3, and actress Daphne Maxwell-Reid replaced her.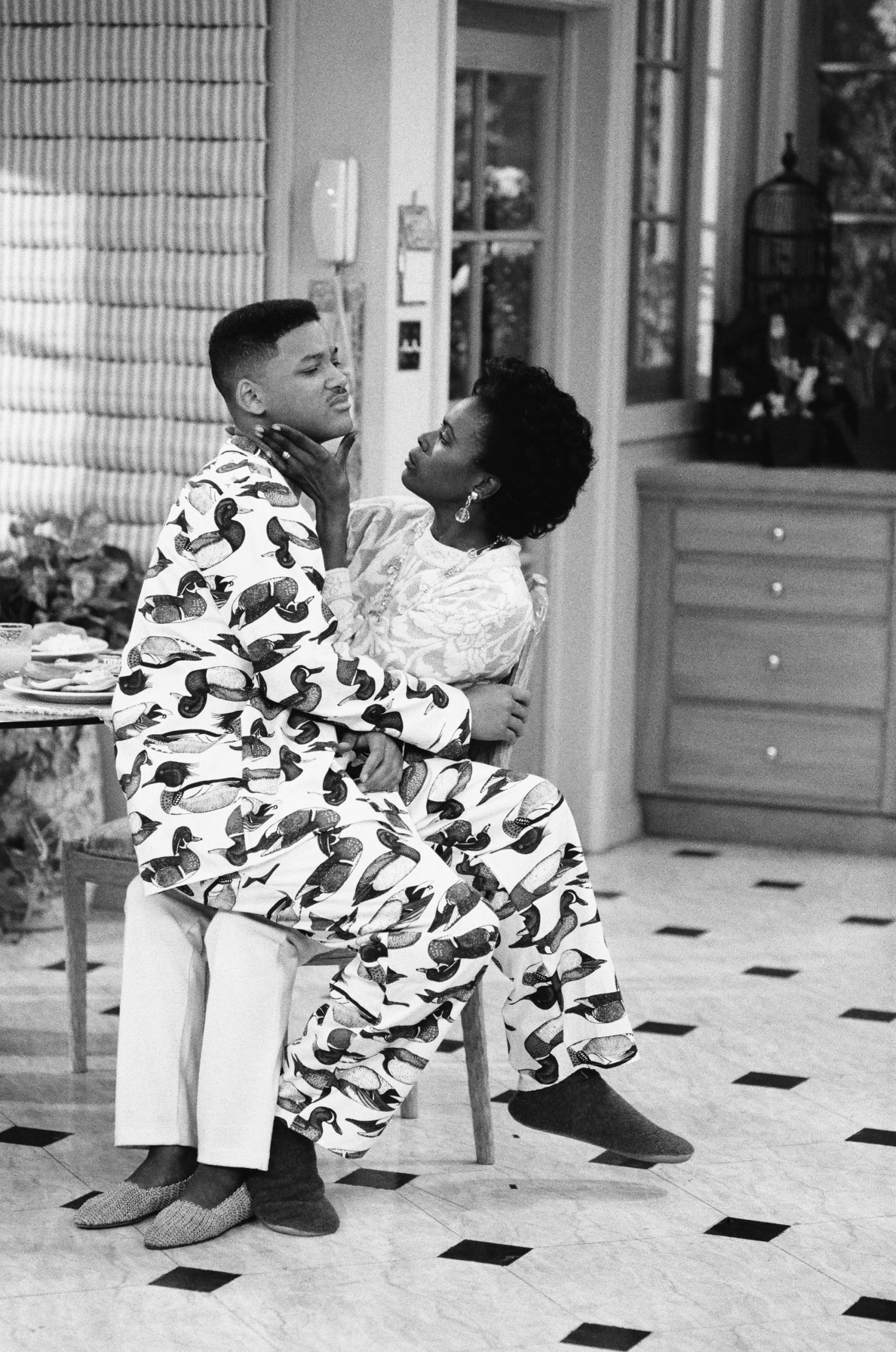 RELATED: Jaden Smith Says People Offered Him Food After Will Smith and Jada Pinkett Smith Staged an Intervention
For the reunion, both Smith and Hubert had separate interviews before their sit-down. In his solo interview, Smith explained that he wasn't "sensitive" to Hubert during her pregnancy. The actor also shared that now that he's a father, he has more compassion for Hubert. In their sit-down interview, Hubert also said that she understands that Smith was in a different place in his life, and she is willing to move their relationship forward, per Vanity Fair. 
"I could not do a 30-year celebration of this show and not celebrate you," Smith told Hubert. "Celebrate your contribution to this show and celebrate your contribution to my life."
Will Smith and Janet Hubert's reunion sparked Mo'Nique's latest demands for Tyler Perry
Following their reunion, many fans praised Smith and Hubert for their transparency on social media. Mo'Nique shared on Instagram that she was one of the viewers who tuned into the show. The comedian posted a clip from the reunion on her Instagram page for her millions of followers to see.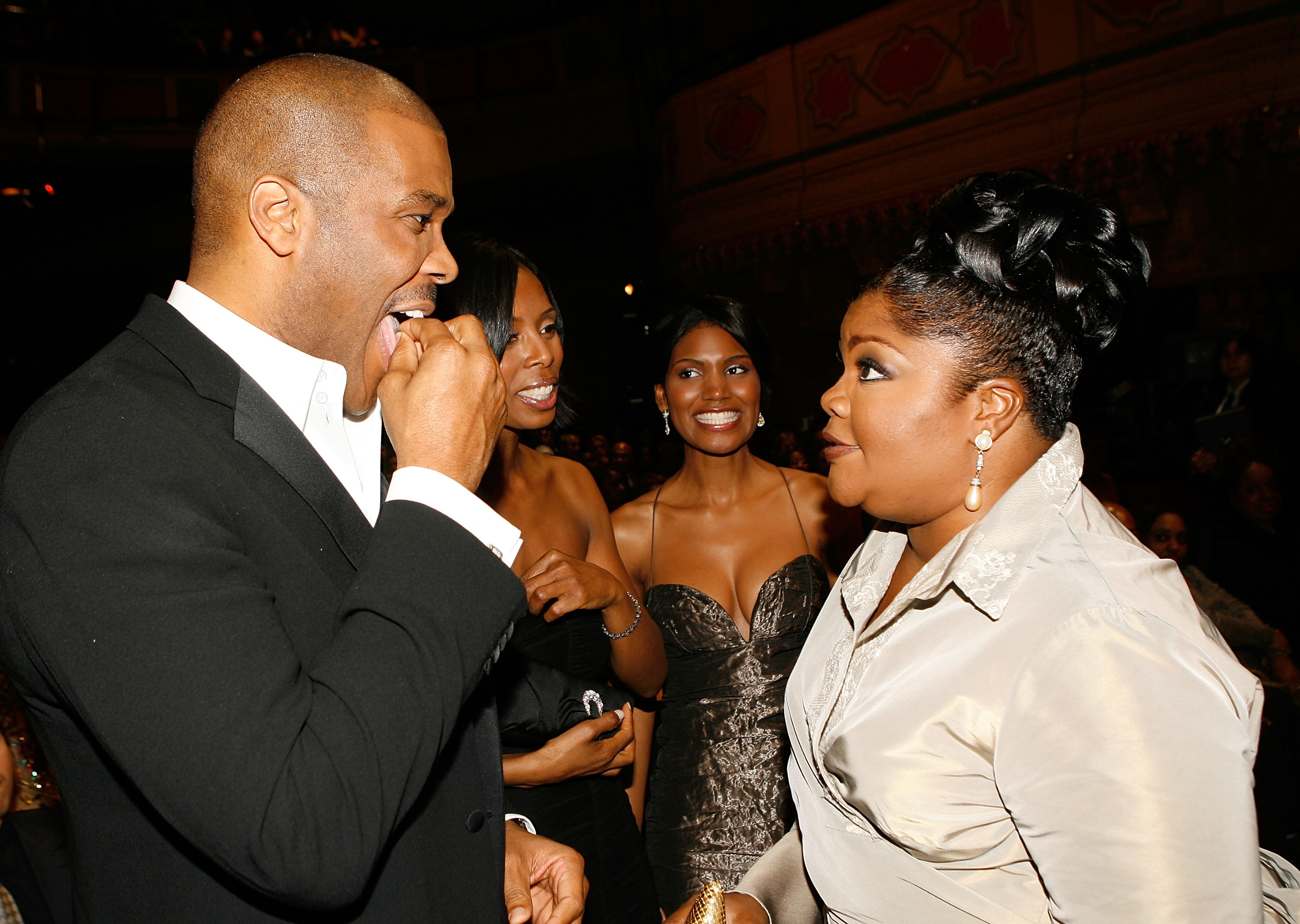 RELATED: Will Smith and His Family Said Robin Williams 'Impacted Our Lives Generationally.' Here's How
Mo'Nique used the reunion to speak about her feud with Perry. According to Mo'Nique, Perry, Winfrey, and Daniels cut ties with her when she didn't promote Precious internationally.  The Parkers alum claims Perry supported accusations that she's difficult to work with.
In several more Instagram clips, Mo'Nique created a side-by-side image of herself, her husband, Sidney Hicks, and Perry. Mo'Nique also released audio of a man who appears to be Perry telling her she should have more film success. Mo'Nique also captioned her post and demanded that Perry apologizes to her as Smith apologized to Hubert. 
"Hats off to Will Smith for apologizing for what he did to Janet Huberts (everybody's Aunt Viv) career/life when he was young," Mo'Nique wrote. "Perhaps Tyler Perry, who has admitted in private that he was wrong will follow suit & be man enough to apologize in public like he promised. We'll work on Oprah [Winfrey] & Lionsgate a little later."