Will Smith Once Angered Spike Lee by Telling Him He Didn't Have the Right Vision to Direct 'Ali'
Spike Lee didn't feel that Will Smith was being genuine when he shared Lee's vision wasn't right for 'Ali,' and felt Smith was really speaking for the studio instead.
In 2002, Will Smith stepped into a boxing ring to portray Muhammad Ali in the Michael Mann-directed Ali flick. But originally, Oscar-nominated director Spike Lee campaigned to do the movie. Unfortunately for the filmmaker, Smith told Lee that they were looking for another type of director to do the movie. Admittedly, this upset Lee, who felt that Smith was speaking on behalf of the studio.
Will Smith turned down playing Muhammad Ali for eight years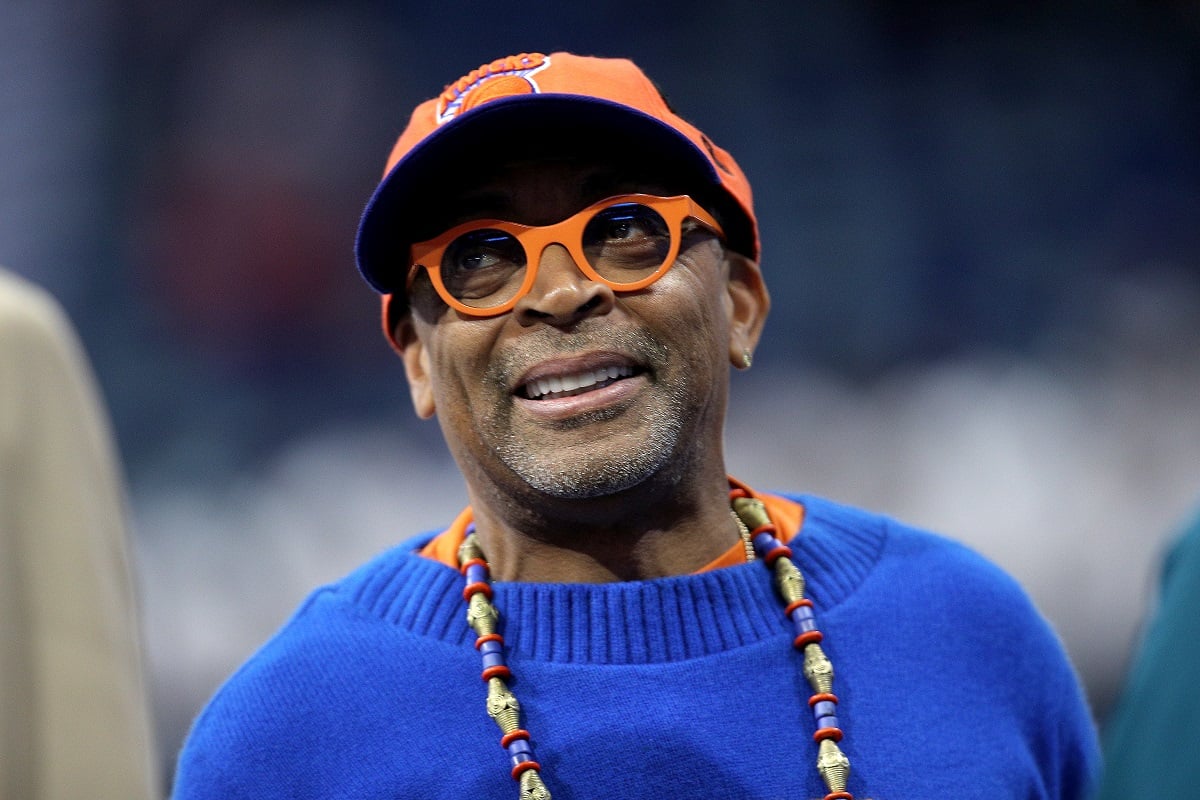 It took a lot to convince Smith to eventually lace up Ali's gloves in the boxing legend's titular film. Originally, Smith was so reluctant to portray the boxing legend that he turned the movie down multiple times. This was because the Oscar winner didn't feel he had what it took to embody the boxing legend.
"Intellectually, I didn't feel that I possessed what it took to become Muhammad Ali," Smith once said according to ABC News. "I absolutely, positively did not want to be the dude that messed up the Muhammad Ali story."
This was despite Ali's own family personally asking Smith to star as the icon. Eventually, however, it was Michael Mann potentially directing the movie that sold Smith on doing the biopic.
"He [Michael Mann] said, 'We're going to find the greatest trainers in the world to teach you how to fight,'" Smith recalled. "'We're going to understand every second of Muhammad Ali's life. We're going to understand what he ate … how he viewed the world … how his mother felt about him, how his father felt about him.'"
Afterward, Smith went from being unsure he could play Ali, to feeling like he was destined to play him.
"I felt confident that this was the role that I was born to play," he said.
Spike Lee once revealed why he was so upset with Will Smith for turning him down for 'Ali'
Mann wasn't the only filmmaker that was being considered to direct the biopic. At one point, Lee wanted to helm the project as well. A huge fan of the boxer, it was a film that Lee felt he was more than capable of directing. The Do the Right Thing director went as far as to meet Smith to discuss the opportunity. But Smith's idea for the film didn't align with Lee's.
In an interview with Slate, Lee verified that he was angry when Smith questioned his vision for the film. But Lee also felt Smith was using the studio's words, not his own.
"The reason I was so mad at that statement was that it seemed to me that Will was just saying something the studio told him. You know, 'So, what about Spike?' And they go, 'Well, he's not that broad,' and then he comes back to me and says the same thing they said. That's why I was mad," Lee said.
Lee also felt that the studio was concerned he wouldn't make the film accessible enough to a wider audience.
"Well, that's what it means. Appeal to the widest margin and, you know, you all saw how Ali turned out, so there you go. Look, my films have to make some money. But I still think that it was unfortunate. I wanted to do Ali, Will and the studio didn't want me, and that's that. I moved on a long, long, long, long time ago," he added.
How Will Smith responded to criticism regarding 'Ali'
Although Smith was proud of the film, many, including Lee, criticized Ali for a variety of reasons. But the Bad Boys star felt that every film risked criticism no matter the effort put in.
"Any time you create a film someone is going to find something that they don't like about it or something that they are uncomfortable with," Smith said in an interview with Female. "I think that Michael Mann has created a masterpiece that will stand the test of time and we can look at the 200 or so films that were created this year and we'll talk about it in 10 years."