Are Will Smith and Anthony Mackie Related?
Will Smith and Anthony Mackie are two of the biggest stars in Hollywood — are they related?
For some, making it big in Hollywood is a family tradition. Our favorite actors share a family tree more often than you might think — from the aunt-niece relationship of Julia and Emma Roberts to the more blatant womb-mates, Cole and Dylan Sprouse. When stars share similarities in terms of talent and good looks, audiences can't help but speculate if there's a familial connection. Anthony Mackie's recent roles in the MCU have helped him to garner quite the fan following … and some speculation. Between their similar appearances and knack for entertaining, many wonder if Mackie could be related to Men in Black star Will Smith.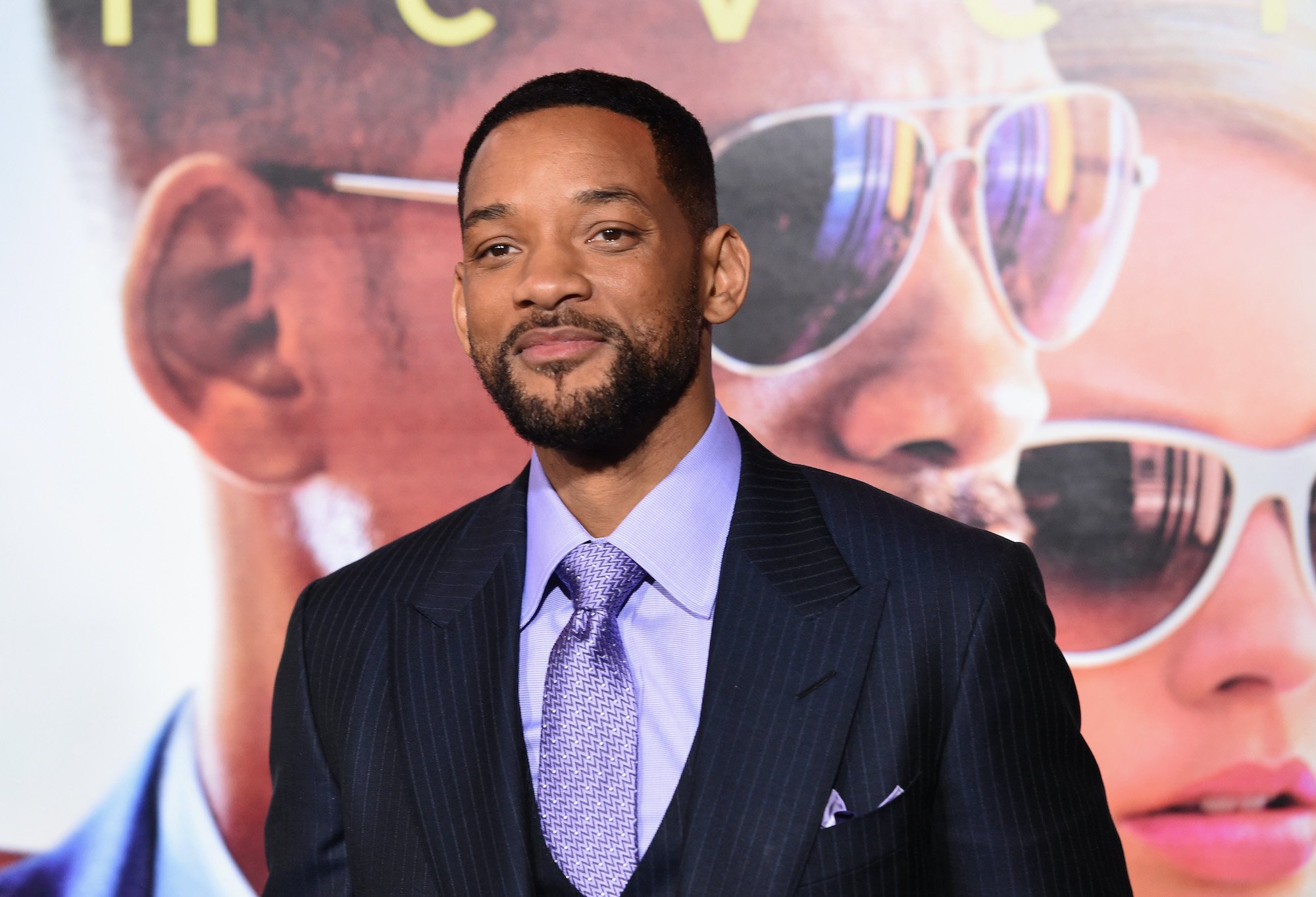 Anthony Mackie stars in The Falcon and the Winter Soldier
Nowadays, Mackie's name has become nearly synonymous with his superhero alter-ego, Falcon. According to IMDb, he made his MCU debut in 2014's Captain America: The Winter Soldier and has since reprised the role in five other films. The TV mini-series, The Falcon and the Winter Soldier, placed Mackie's talents at center stage and allowed him to showcase the skills he has been honing since a young age. Mackie credits his Juilliard education and his early features in break-out films like 8 Mile and The Hurt Locker with his success.
Although achieving superhero status is the end goal for many actors, he misses his musical theater roots and has mentioned dreams of hosting his own HGTV show. Mackie is unquestionably multi-talented and, at just 42 years old, has plenty of time to try out different roles. Mackie's gift for the stage, screen, and song has reminded some of another actor 10 years his senior: Will Smith. Their comparable careers, coupled with Mackie's resemblance to Smith, have led some to conclude that the pair must be related. 
Is Anthony Mackie related to Will Smith? 
We can always count on WIRED's YouTube series to get to the bottom of the Internet's most urgent inquiries. When Mackie sat down to answer the "Web's Most Searched Questions," it wasn't long before his lineage was brought up. After revealing the question, "Is Anthony Mackie related to Will Smith?" Mackie was quick to say no. Still, he seemed flattered by the assumption. Turning to the camera with a smile, he said, "Will Smith, if you want to say we're cousins, we can be cousins!" With each member of the Smith family achieving such success in their own right, we can't blame Mackie for wanting to claim a branch of the family tree.
The pair once had a "family" feud 
Mackie and Smith have yet to share a family reunion or a screen. Despite the many comparisons between the two, they have not been co-stars. They have, however, met. According to the Independent, Mackie ran into Smith at a party in Budapest. He was slightly star-struck and was especially flattered with Smith greeted him and already knew his name. Unfortunately, the interaction went downhill from there.   
Right as Smith went for a high-five, Mackie went for a hug. The miscommunication resulted in Smith punching Mackie quite squarely in the face. Mackie's frequent joking about the incident now suggests that the pair's relationship has recovered from their brief boxing match. Best of all, the punch wasn't hard enough to permanently damage Mackie's face, so he and Smith still look alike!