Will Smith Appeared to Hint at Jada Pinkett Smith's Fling With August Alsina in Resurfaced Video
Following years of rumors, Jada Pinkett Smith has officially confirmed that she had a relationship with August Alsina while married to Will Smith.
A lot of us were shocked by the revelation. But looking back, there were seemed to be signs that something was going on. Among them is a video where Smith talked about their marital woes and suggested the Girls Trip actor had started to explore outside of their relationship.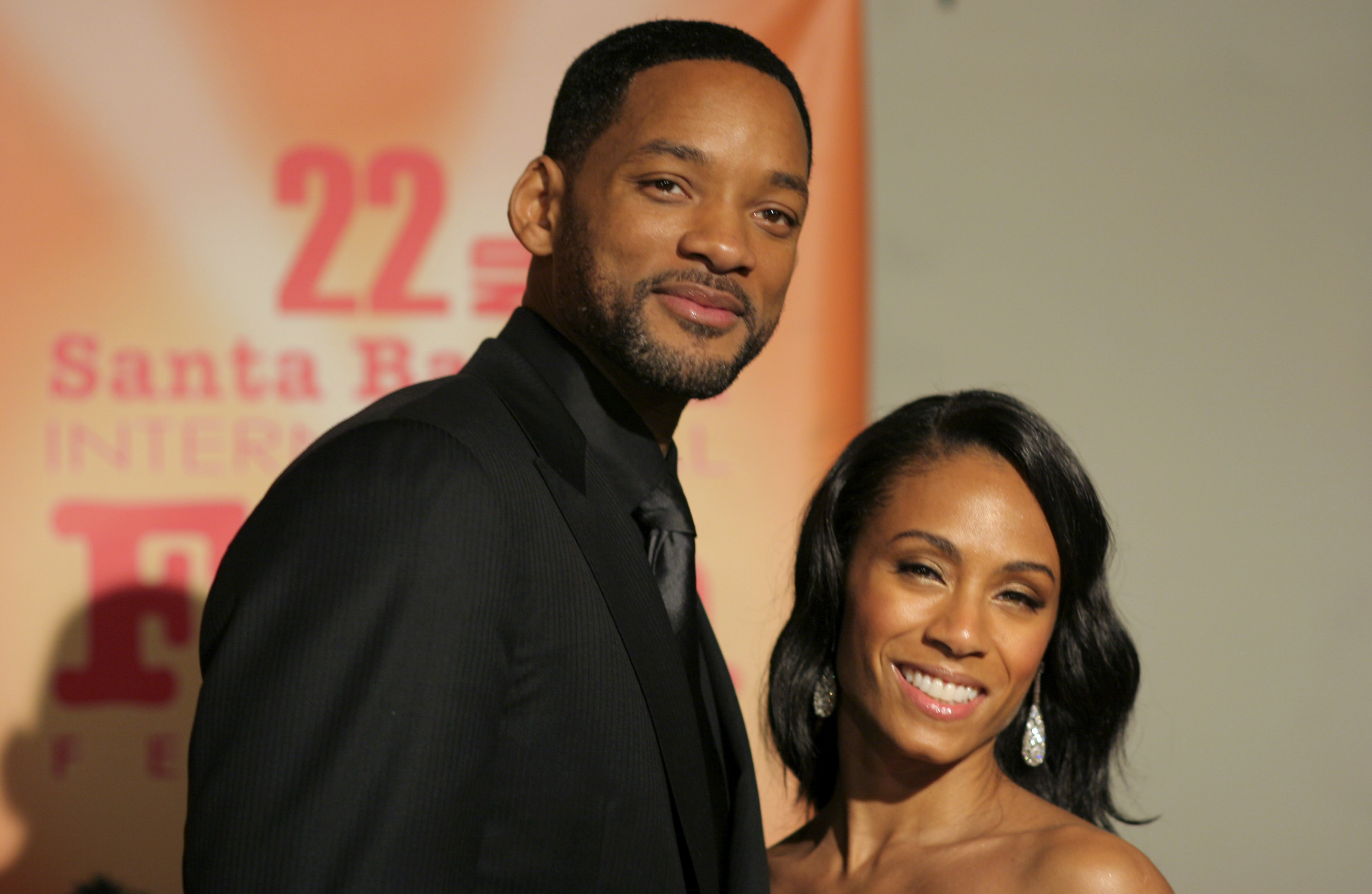 What did Will Smith say exactly?
In a video The Daily Mail says was recorded in 2018, Smith opened up about their relationship issues and how he'd urged Jada to find what would make her happy.
Detailing how the conversation came about, Smith said: "Well, me and Jada was reflecting about love. I asked her what was one of the biggest revelations that she had had about love. She said you cannot make a person happy. And I thought that was a real deep idea." 
"You can make a person smile, you can make a person feel good, you can make a person laugh, but whether or not a person is happy is deeply utterly and completely out of your control," he continued.
"I remember the day I [said to Jada], 'I retire. I retire from trying to make you happy. I need you to go make yourself happy and just prove to me it's even possible.' And after we cracked the hell up, we started talking about [how] we came into this false romantic concept that somehow when we got married we would become one."
"And what we realized is that we were two completely separate people on two completely separate individual journeys and that we were choosing to walk our separate journeys together. But her happiness was her responsibility and my happiness was my responsibility."
"And we decided that we were gonna find our individual, internal private separate joy, and then we were going to present ourselves to the relationship and to each other already happy," he added.
Jada Pinkett Smith began dating August Alsina 'to feel good'
The Set It Off actor admitted such in a July 10 episode of her show Red Table Talk after August Alsina went public about their fling in a previous interview.
She started by explaining how they met, noting they were introduced by her son Jaden at a 2015 festival when August Alsina was "really sick."
"And from there, you and I were going through a very difficult time," she told Smith as he agreed. "We decided that we were going to separate for a period of time and you go figure out how to make yourself happy and I'll go figure out how to make myself happy," he continued.
After their separation, Jada's relationship with August Alsina turned romantic, according to the Jason's Lyric actor. It continued until the "No Love" singer decided to cut her off for reasons that are still unclear. It is believed that he walked away when Jada allegedly refused to go public with him. However, neither of them has commented on the rumors.
Will and Jada Pinkett Smith say they are now doing better than ever
Despite the drama surrounding their relationship, the Smiths maintained that they are in a great place — thanks to their honesty with each other and commitment to make it work regardless of what happens.
"We came together young, and we were both broken in our own ways and to be able to make mistakes without the fear of losing your family is so critical," Smith said to Jada, whom he married in 1997 and with whom he shares two children, Jaden and Willow.
"We have really gotten to that new place of unconditional love," Jada added. "We never, ever thought that we would make it back."
Read more: Willow Smith's Letter to Tupac Shakur Begging Him to Come Back to Her Mom Resurfaces