Will Smith Opens up About Traumas Related to His Father's Abuse of His Mother
Will Smith is baring it all in his forthcoming memoir. Aside from speaking about his unconventional marriage to Jada Pinkett Smith, he also touches on fatherhood and divorce, and his career achievements. But the most painful part of his childhood involves witnessing the physical abuse his mother suffered at the hands of his father. The trauma stayed with Smith well into his adulthood, to the point where he considered killing his father.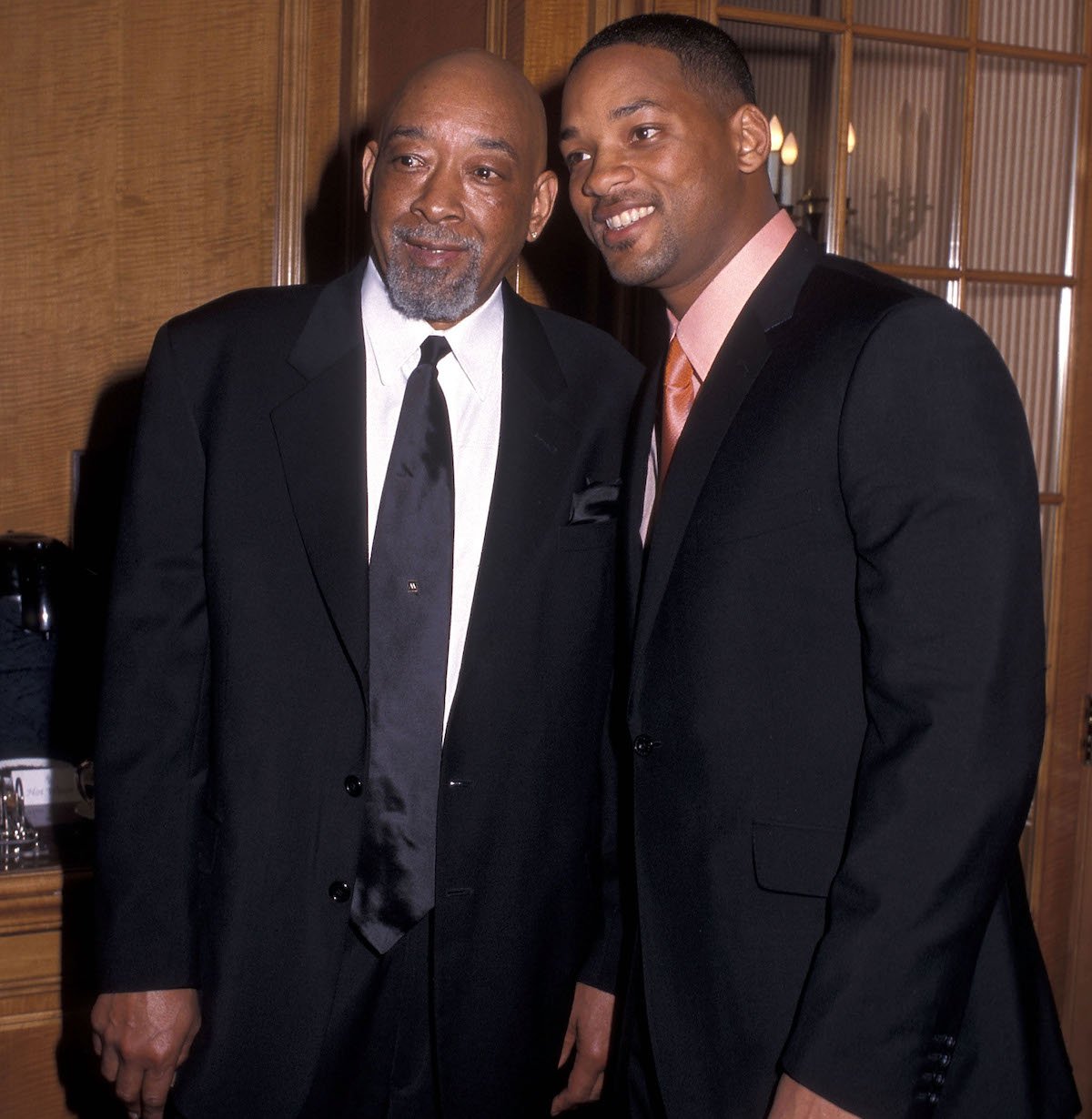 The actor opens up about the dual personality of his father
In an excerpt of his memoir Will, the blockbuster actor describes the complex paradox of his father. Smith has been open about witnessing his father abuse his mother as a child. But, things grew complicated due to his dad's support.
Related: Why Doesn't Will Smith Talk About His Siblings?
"My father was violent, but he was also at every game, play, and recital. He was an alcoholic, but he was sober at every premiere of every one of my movies," he writes, in an excerpt obtained by People Magazine. "He listened to every record. He visited every studio. The same intense perfectionism that terrorized his family put food on the table every night of my life."
His affinity for his father became even more complicated as he aged. "My father tormented me. And he was also one of the greatest men I've ever known," Smith writes. "He was one of the greatest blessings of my life, and also one of my greatest sources of pain."
Will Smith reflects on the moment he contemplated killing his father
Growing up and witnessing his father abuse his mother scarred him. In the book, Smith describes the moment that changed everything. "When I was nine years old, I watched my father punch my mother in the side of the head so hard that she collapsed. I saw her spit blood," he writes. "That moment in that bedroom, probably more than any other moment in my life, has defined who I am."
As an adult, he found himself wanting revenge during a time that his father needed him the most. "One night, as I delicately wheeled him from his bedroom toward the bathroom, a darkness arose within me," he explains. "The path between the two rooms goes past the top of the stairs. As a child I'd always told myself that I would one day avenge my mother. That when I was big enough, when I was strong enough, when I was no longer a coward, I would slay him."
Related: Will Smith on His Father's Death: It 'Sort of Released Me To Be Me'
Smith recalls knowing that he could get away with the crime. "I paused at the top of the stairs. I could shove him down, and easily get away with it," he writes. "I'm Will Smith. No one would ever believe I killed my father on purpose. I'm one of the best actors in the world. My 911 call would be Academy Award level. As the decades of pain, anger, and resentment coursed then receded, I shook my head and proceeded to wheel Daddio to the bathroom."
Smith's father died of cancer in 2016. Will is out for release on Nov. 9.