Will Smith Remembers the First Words Jada Pinkett Said to Him After a Bad 'Fresh Prince of Bel-Air' Audition, and They Weren't Nice
Will Smith remembers the first time he met Jada Pinkett. He remembers what he said, and what she said back. They're happily married now, but their first meeting did not go well.
Will Smith married Jada Pinkett in 1997. They met three years before, and it was not love at first sight, not for Pinkett Smith at least. In his new autobiography, Will, Smith remembers the first words Pinkett Smith said to him, but they weren't pretty.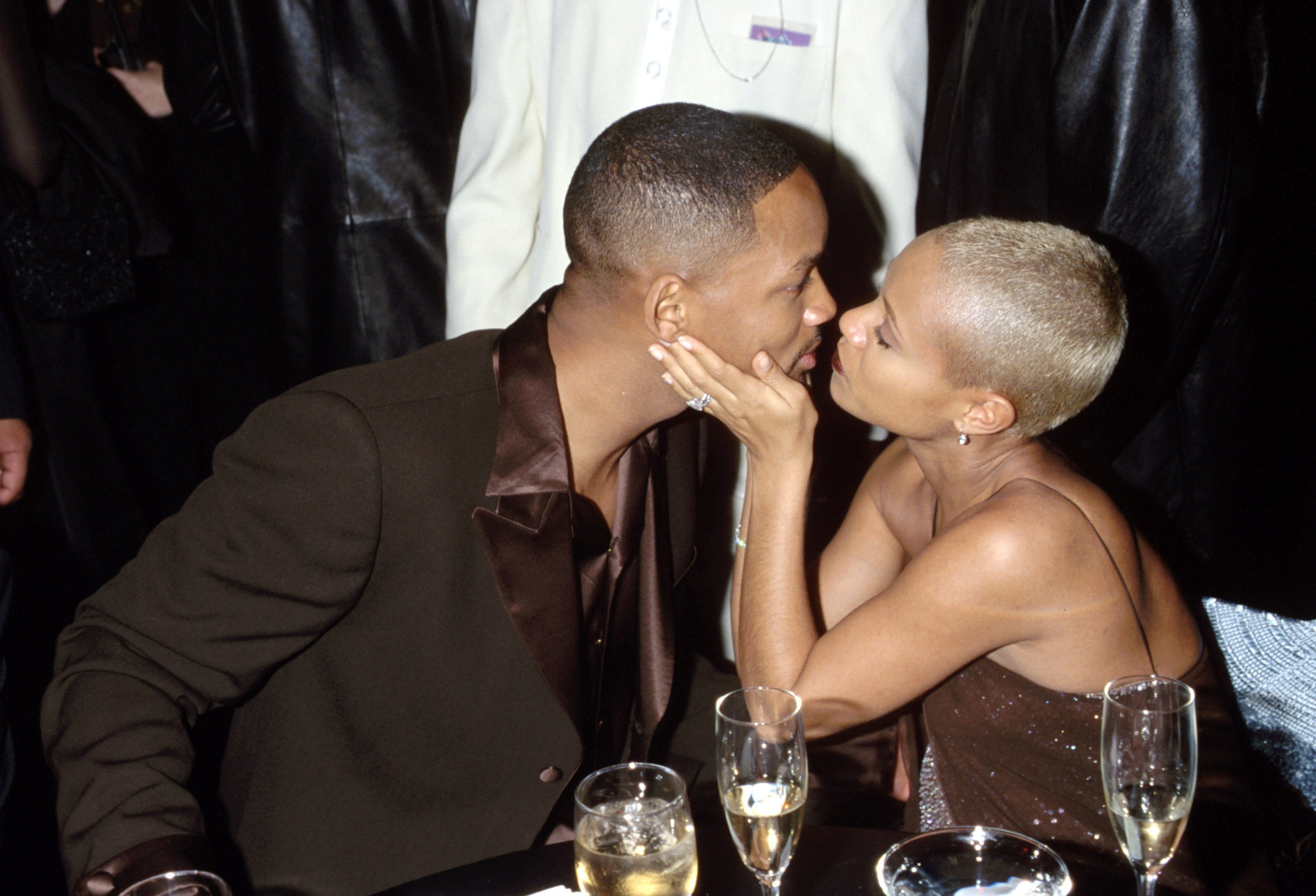 Jada Pinkett was not in the mood for Will Smith after her 'Fresh Prince of Bel-Air' audition
Pinkett Smith auditioned for the role of Will's girlfriend on The Fresh Prince of Bel-Air in 1994. However, the role ultimately went to Nia Long in the fifth season of the show. And the reason was because Smith is 6'2" and Pinkett Smith is 5' although Long is only 5'2".
"She was pissed," he wrote. "Apparently, the casting agent had just told her she wasn't tall enough to play my girlfriend on the show. She hated that about Hollywood — that somehow her height (or lack thereof) was of more vital importance to the art than her abundant talents. Oblivious to all of this, I stepped into the river."
Will Smith made the wrong first move on Jada Pinkett
Considering the sensitivity of Pinkett's audition, Smith chose the exact wrong opening line. 
"'Whatup, shawty?' I said, poorly choosing my descriptive," he wrote.
Pinkett did not mince words, though.
"'Whatever, n****, move,' she said, gesturing me away with the swat of her hand," he wrote. "And with that, she was gone."
Smith admits he was smitten, even if it would take her time to warm up.
"That was the first time I ever saw Jada Pinkett," he wrote. "It was love at first sight."
Jada Pinkett was not the first actress the 'Fresh Prince of Bel-Air' had eyes for 
It may seem Smith was a bit too cavalier approaching Pinkett, but he explained how this had become a bit of a tradition at The Fresh Prince of Bel-Air. Smith and Alfonso Ribeiro, who played cousin Carlton, would always check out who they were casting as female guest stars.
"Have you ever seen those National Geographic documentaries on the Alaskan salmon migration?" he wrote. "The ones where the hungry brown bears stand in the middle of the river, waiting for a salmon to jump out of the water and directly into their mouths? That's how Alfonso Ribeiro and I used to stand outside of The Fresh Prince of Bel-Air casting office."
"Every Black actress in Hollywood made the pilgrimage through those hallowed halls," he wrote. "Me and Alf were sitting, having lunch. Alf was waxing philosophical about something. He is deeply passionate and opinionated, and he always felt that if he said things loud enough and chopped his right hand into the palm of his left hand hard enough, that it made whatever he was saying true."
Smith still recalled Pinkett distracting him from Ribeiro.
"Then she walked by," he wrote. "I damn near choked to death on my Roscoe's chicken and waffles. 'Who the f*** is that?' I whispered to Alf, between his relentless chops. 'She is not from L.A.' (East Coast recognizes East Coast.)"
Pinkett did fine after losing out on The Fresh Prince of Bel-Air. She had major roles in movies like Tales From the Crypt Presents: Demon Knight, The Nutty Professor and Set It Off. Then she ended up landing a much more important role in Smith's real life.