Will Smith Says He'd Play This Surprising Role In A 'Fresh Prince' Reboot
The Fresh Prince of Bel-Air is nothing short of iconic. It's a timeless show that can be watched again and again. Speaking on important issues such as racism, classism, gang violence, socio-economic status, and family ties, it manages to be as compelling and educational as it is humorous. Spanning six seasons and a whopping 148 episodes, it was one of the best sitcoms of its time. At the forefront of the series was Will Smith, whose performance on the show skyrocketed him into superstardom. But is Smith up for a reboot of the show that started it all?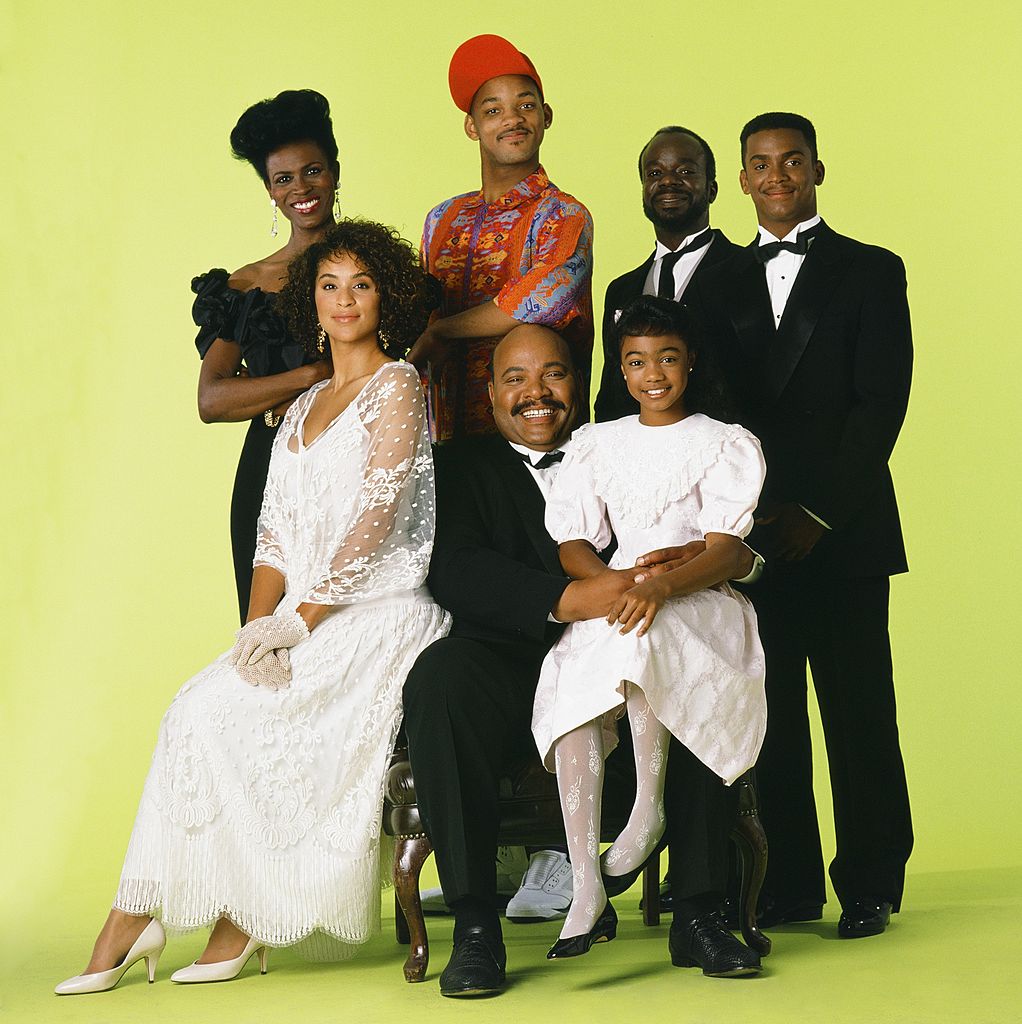 Will the show get a reboot
From Will & Grace to Fuller House, we are living in an age of constant reboots. It seems that everyone is more than a little nostalgic for the golden era of the '90s. Naturally, as more shows are coming back for a second run, fans of The Fresh Prince of Bel-Air are wondering if their favorite show could possibly make a comeback. The decision to bring the show back is largely dependant on Will Smith, and he seems hesitant to return for an encore.
In an interview with BBC One, the I, Robot actor was asked when he would give the people what they wanted and come back for a Fresh Prince reboot. "I'd have to be Uncle Phil in that one. I'm about to be 50, you know. Like, 'Come on Aunt Viv, I'm 50, I can't go out on my own?" the Aladdin, actor joked, referring to the fact that the old storyline wouldn't fit where he is in his life now. Funnily enough, some fans actually managed to find a video where Smith actually resembled the late and great James Avery, who played Uncle Phil.
Will Smith's first role
Though the Independence Day actor enjoyed his tenure on the show, he confessed that he has a hard time watching it back. His own desire for success often meant that he was over-prepared and he feels that it's evident, especially in the first season of the show. "It was my very first role, and I was very, very focused on being successful, so I learned the whole script and everyone else's lines…If you watch the first four or five episodes, you can see I'm mouthing other people's lines. It's terrible and I can't bear to watch it" the 50-year-old confessed.
The Fresh Prince of Bel-Air cast reunion
Despite the fact that Smith doesn't seem to keen on a remake of the show, he still maintains a close relationship with most of his cast members. In fact, each year the cast of the show gets together for a charitable event hosted by Karyn Parsons, who played everyone's favorite lovable ditz, Hilary Banks. This international event invites the 10-12 fans who have donated the most to the charity to come and have lunch with the cast of The Fresh Prince. It's a great way for the cast to stay connected while giving back to people in need.
Is the Fresh Prince of Bel- Air on Netflix
Since we are pretty confident that we won't be getting a reboot, even one where Smith fills the role of Uncle Phil, we'll have to console ourselves with the original show. Though the show is not available for streaming in the U.S., the lucky people who live in the UK and Ireland can now stream all six seasons of the hit show on Netflix. We're not jealous…not at all.