Will Smith Generously Shared His Fortune With His 'King Richard' Co-Stars
If Will Smith ever decided to drop his Fresh Prince nickname, perhaps he'd consider changing it to "Goodwill" because that's what he spread to his castmates.
There have been stories about him showing generosity toward his friends, and he's also been on the receiving end of some odd gifts from his Suicide Squad co-star Jared Leto. However, Smith reportedly did a kind thing for whose who worked with him on King Richard.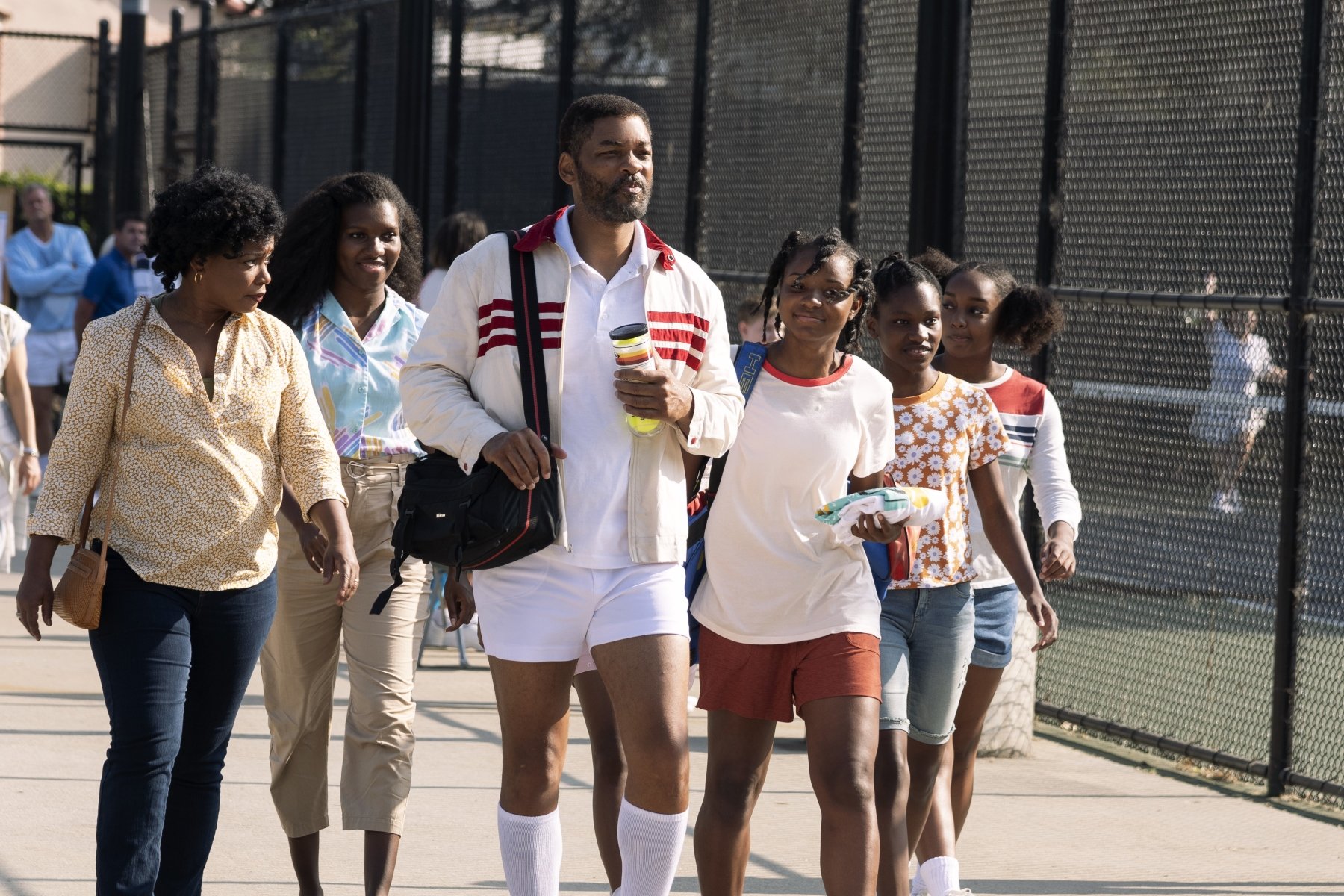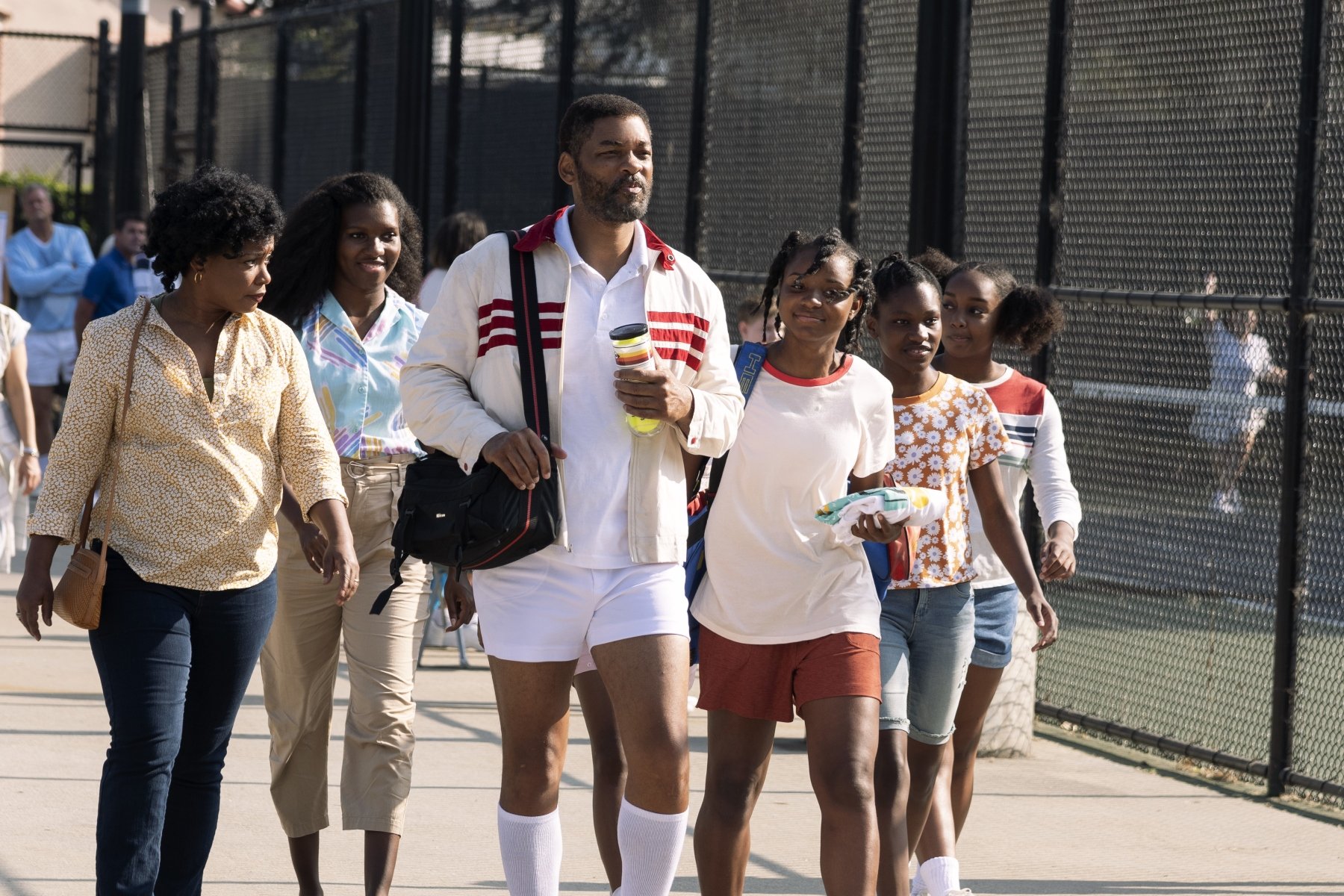 Will Smith shared his money with 'King Richard' co-stars
Primed to receive praise for his portrayal of Richard Williams, Venus and Serena Williams' father, Smith is garnering headlines for another reason. According to The Hollywood Reporter, the actor dug into his pockets and shared bonus funds with his fellow King Richard castmates.
Per the outlet, he wanted to ensure they were compensated handsomely in light of the decision to make the film a day-and-date release. King Richard arrives in theaters and HBO Max on Nov. 19.
Though no specific cast members were named, THR reports that Smith wrote bonus checks to the team which includes actors Saniyya Sidney, Demi Singleton, Aunjanue Ellis, Jon Bernthal, and Tony Goldwyn. It should be noted that Smith is also a producer on the film.
Smith's young co-stars Singleton, Sidney, and Layla Crawford have all described him as generous and kind, and he also gave them advice about being mindful about how they treat people in life.
Smith told his fictional daughters to move through life with kindness
While THR also noted that Crawford shared an anecdote about Smith gifting the cast with iPhones and Polaroid cameras, he also made a point to give them some wisdom. During a special interview with Singleton (who plays Serena Williams) and Sidney (who plays Venus) for Entertainment Weekly, he praised their work ethic and dropped a nugget.
"One of the things that my grandmother said to me is, 'Be careful how you treat people on your way up, because you might have to pass them again on your way down.' Be conscious of the people you are interacting with — you're going to see them over and over again," stated Smith.
"They're going to carry the energy with them of how you treat them. And there's going to be lean years. Right now, you're out in the world with a movie that everybody loves, with performances that everyone's applauding. And one day you're going to be out there with Wild Wild West. [Laughs] So you want to have made friends on your way up, because they're going to hold you up when things aren't as sweet."
Film will follow Williams' quest to take his daughters to the top
Though the upcoming film centers on Williams — the patriarch of the family — it will also chronicle his marriage to Venus and Serena's mother, Oracene. She too, was instrumental in their ascent as tennis athletes and often coached the young girls in the game.
Viewers will see how both parents pushed their children to work hard academically, and how they pulled together to make the tennis dream happen. Watch Smith in King Richard on Nov. 19.