Will Smith Said Jada Pinkett Smith Once Cried for 45 Days
Will Smith showed just how protective he is of his wife, Jada Pinkett Smith, at the Oscars. He interrupted the entire show to defend her when Chris Rock made a joke at her expense, despite Pinkett Smith going public with her history of alopecia. Will and Jada began dating in 1995 and married in 1997, but it hasn't always been smooth.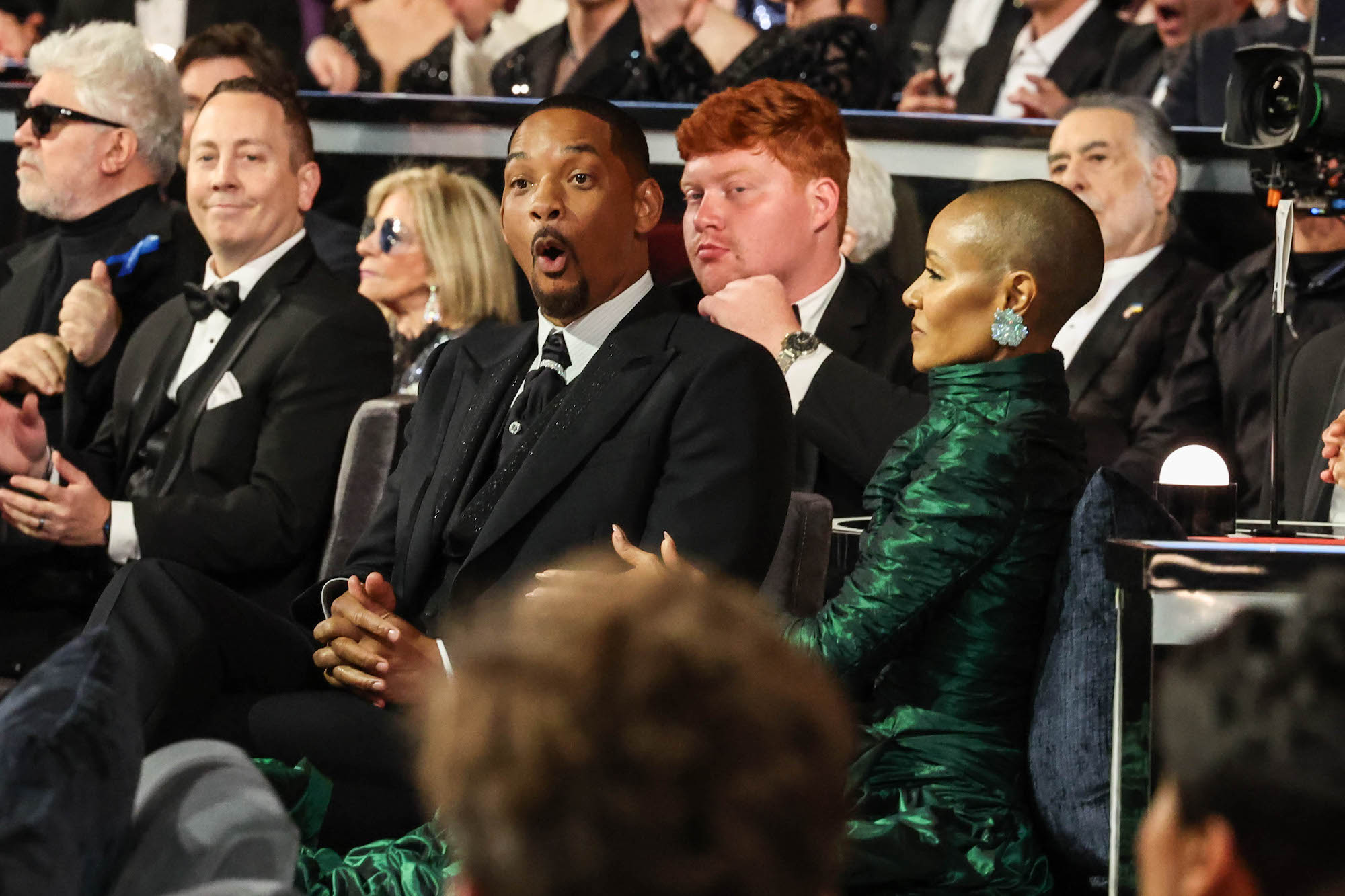 Will describes the ups and downs of his marriage to Jada in his autobiography, Will. In one rough patch, Will recalls Jada crying for 45 days. Fortunately, she also found a way out of sadness and a way to reclaim her ferocity with an unexpected talent. 
Will Smith and Jada Pinkett Smith's conversations became sad
Will writes about his passion for Jada, when they met and when they conceived their children. But he also says the strongest part of their relationship is their conversations. Until one time they weren't. 
RELATED: Will Smith Spent 3 Years Planning Jada Pinkett Smith's Birthday Party… And She Hated It
"Throughout our relationship, mornings had been Jada and my bonding, building, and connecting time," he wrote. "We would wake up before sunrise and talk for hours. eE would share the dreams we'd had during the night, revelations, new ideas; we'd discuss the kids and any issues in our family. But these days, I could tell something was shifting. Jada was having almost daily crying spells. Now, in our mornings, she would wake up sobbing. During one stretch, she cried for forty-five days straight."
Will and Jada Pinkett Smith's Hollywood life was overwhelming her
Will became the biggest movie star in the world in the '90s, a streak which continued well into the '00s. Earlier, Will revealed that Jada had given up on acting when he called her in 1995, so their relationship brought her back to the industry too. At one point, it was becoming too much. 
RELATED: Jada Pinkett Smith Is Still Mad at Will Smith for Showing His Grandmother Her 'Jason's Lyric' Sex Scene
"'Nothing in our world is mine,' Jada said. 'I didn't want to live like this. I wanted a small farm and a quiet life,'" he wrote. "Jada had killed parts of herself to sustain our family. And her band, Wicked Wisdom, was how Jada would unleash La Loba to resurrect the whole of herself."
Music brought Jada Pinkett Smith out of her crying phase
La Loba comes from Clarissa Pinkola Estes' book Women Who Run with the Wolves Jada formed Wicked Wisdom in 2002. The heavy metal band performed at Ozzfest 2005 where Will witnessed her transformation into the wolf.
"I had never seen this side of Jada," he wrote. "La Loba was raging… Jada's creative energies were being revived. She was coming up with ideas for TV shows and movies she wanted to write and direct; she was filling journals with poetry and artwork. It was breathtaking to see the bones struggling to reanimate. With every spit, curse, and growl, Jada seemed to come alive."
RELATED: Will Smith Once Said He Makes Blockbuster Movies So Jada Pinkett-Smith Won't Leave Him