Will Smith, Jada Pinkett Smith Family Game Night Landed Will in the Doghouse
Will Smith played board games a little too hard for Jada Pinkett Smith. One Christmas Eve his Monopoly strategy landed him in hot water with his wife.
Will Smith has been open and honest about the ups and downs of his marriage to Jada Pinkett Smith. It need not be a major therapy session or crying bout to land Will in hot water. Will remembers a family game night that taught him an important lesson about playing with Jada and the kids.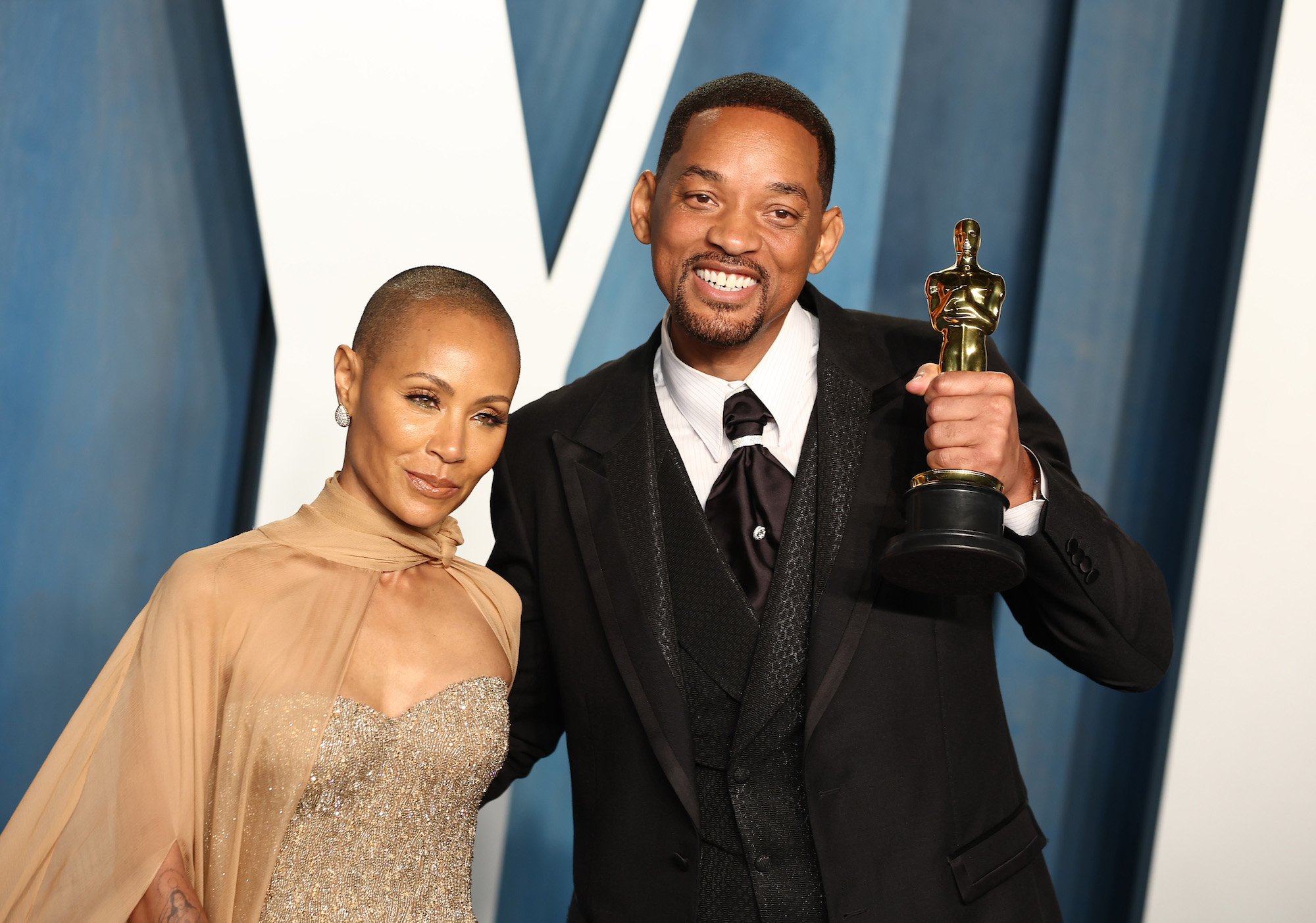 Will describes the incident in his new autobiography, Will. It was a Christmas tradition to play Monopoly as a family. This Christmas Eve, however, a simple Monopoly game turned into a silent argument with Jada.
Will Smith played Monopoly as hard as he sang and acted 
By the time Willow and Jaden were born, Will Smith was the biggest movie star in the world, and still a force in music. He took board games just as seriously. In his autobiography, Will describes learning Monopoly from professional instructors, and why Boardwalk and Park Place are not the wise investments amateurs may think. Players are 40% less likely to land on them, and they take longer to build at those prices. 
"In this lamentable Monopoly purgatory is where I found myself this night," he wrote. "Willow was seven – she established the first monopoly. Illinois, the red properties. I have Virginia and States (the purples), Boardwalk and Park Place, and three of the railroads. But I'm broke. Jaden is leery of my Monopoly skill set, so he's squamish about doing deals with me. He's nine, and he's refusing every angle and offer I present him with to get St. Charles from him and complete my purple monopoly."
Jada Pinkett Smith questioned Will Smith's Monopoly strategy
One round, Will figured out Jada was most likely to move onto one of his properties with her dice roll. So he began making deals to build up his property.
"'Are you sure you wanna do that?' Jada asks calmly," he wrote. "'Hell yeah!' I say, my eyes widening with anticipation. I hand Jaden – who is the banker – the $400 necessary to complete my Hail Mary transaction. 'You are definitely rolling a 6 or an 8!'"
This move would bankrupt Jada. Will wrote that she reiterated, "'So you are sure that you want to put your wife out of the family Monopoly game with your children on Christmas Eve?'"
Will still didn't get it. 
"I finally turn and catch eyes with her," he wrote. "I was totally certain I wanted to do that before she put the emphasis on those key words – wife, family, children, and Christmas Eve – but now, I was down to mostly certain."
Winning Monopoly made him a big loser 
Will's expert Monopoly skills landed him in hot water. Jada rolled a six and landed on his properties, knocking her out of the game. She wasn't as mad as she was when Will showed his grandmother her Jason's Lyric sex scene, but she was mad.
"Jada turns her property into the banker (Jaden), kisses Willow, touches Trey's hair, and heads off to bed," he wrote. "Yes, dear reader, it's obvious today. But I was functioning at the time on a very different operating system. My mind-set was: You fight how you train. I felt like Jada and my family needed me to think like that. They needed me to cultivate and maintain a winner's mind."
Looking back, Will now receives the lesson Jada was trying to teach him that Christmas Eve.
"It took me years to realize that Jada wasn't actually playing Monopoly," he wrote. "She was bonding and connecting and enjoying family time. Apparently, I was the only person who was actually playing Monopoly. I have since upgraded my software and developed a new axiom: Never to get caught playing Monopoly."