Everything Will Smith and Jada Pinkett Smith Said About Their Breakup and Changing Their Marriage
There have been many rumors around Will Smith and Jada Pinkett Smith's marriage for years. They recently opened up about breaking up and Pinkett Smith confirmed she had a relationship with August Alsina.
But that wasn't the first time they've talked about the rough patch in their marriage. Here is everything they've said about their breakup and changing the rules of their marriage.
Will Smith and Jada Pinkett Smith previously denied split rumors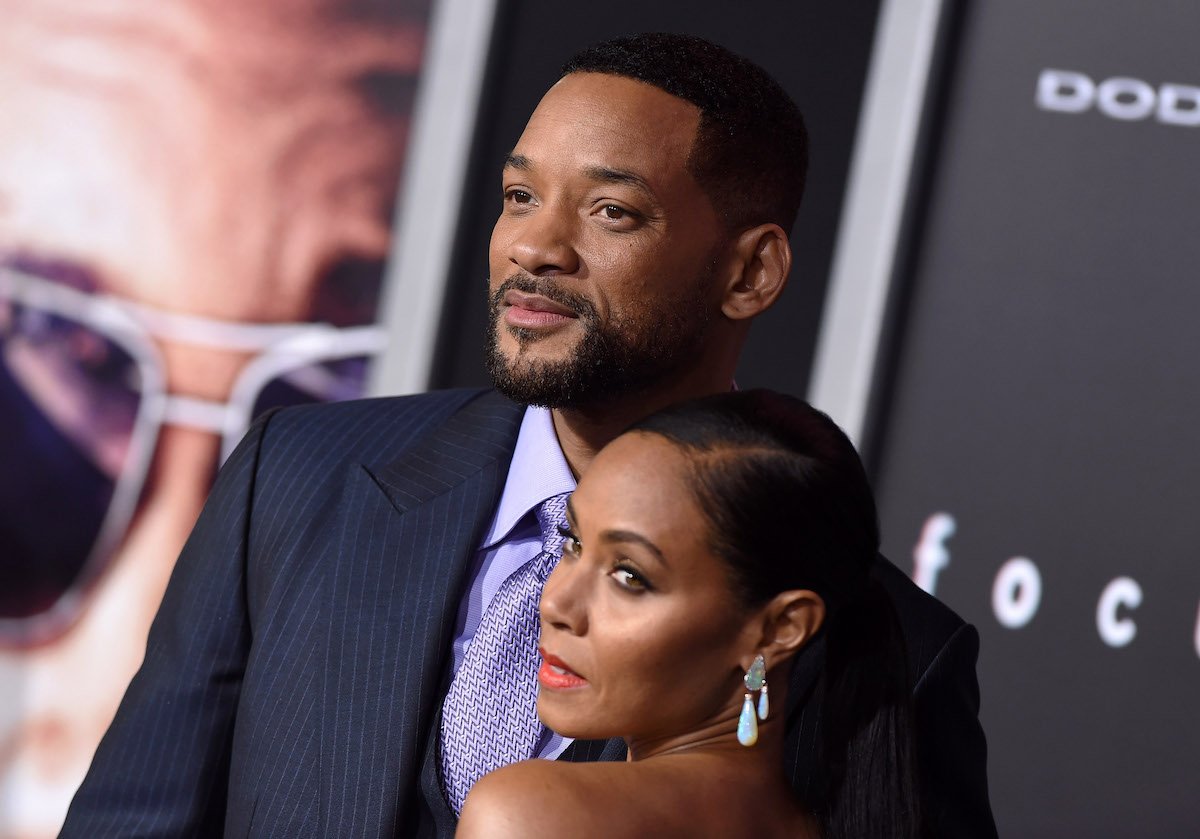 There was a rumor in 2011 claiming the married couple broke up. It had so many people talking that the couple released a joint statement to address it, according to The Hollywood Reporter.
"Although we are reluctant to respond to these types of press reports, the rumors circulating about our relationship are completely false. We are still together, and our marriage is intact," claimed their statement.
Smith's son, Trey also tweeted to address the rumor. "Did #WillandJada split? No they did NOT split ! False information..its not true RETWEET!!!" he tweeted.
Pinkett Smith said she needed freedom
Pinkett Smith has previously talked about the rough patch in their marriage with Vibe in 2011. "I just felt like, I needed more freedom," she said. "And freedom in the sense of like … the public wants you to be a certain way, your family needs you in a certain way, your partner needs you to be something."
She continued, "And for me, that just was never … I'm really a free spirit at heart, I really am. And I always have been. And I just felt like my life had got constricted into this little box and it was strangling me, basically."
Smith has also talked about having to give up on one of his goals in their marriage. He said this helped them realize something about themselves.
Smith said he gave up on making her happy
The Bad Boys actor talked about giving up on making his wife happy. "I remember the day I retired," he said in a video. "I literally said to Jada, 'That's it. I retire. I retire from trying to make you happy. I need you to go make yourself happy and just prove to me that it's even possible."
He then said, "We realized is that we were two completely separate people on two completely separate individual journeys and that we were choosing to walk our separate journeys together."
They had to change the rules of their marriage
Sometimes there is a boiling point that exposes underlying issues. It sounds like the talk show host's birthday party that Smith planned was one of them.
"She's like, it's my birthday and she told me that the party was the most ridiculous display of my ego," Smith said on Red Table Talk. "Crushed, right? And to this day I know I was crushed because it was true. It wasn't a party for her. When she called me on that, that's when I snapped and that's the only time you ever heard me snap. I snapped in front of Willow, and Willow starts crying and she's like, 'Just figure it out.'"
He later added, "We had to rebuild with new rules and something way, completely different."
Smith claimed he was done with her
The married couple appeared on Red Table Talk to address August Alsina's claim that he had a relationship with Pinkett Smith. She said four years ago they had a friendship that became something more.
"You and I were going through a very difficult time," Pinkett Smith said to Smith. "I was done with yo' a**," Smith said.
"We basically…we broke up," she said. "We decided that we were going to separate for a period of time and you go figure out how to make yourself happy. And I'll figure out how to make myself happy," Smith explained.
She said their breakup at the time seemed indefinite. Pinkett Smith had a relationship with Alsina and that ended. The married couple ended the episode by saying they got to a new place of unconditional love.
"I wasn't sure I was ever gonna speak to you again," Smith admitted. "Like the fact that I'm speaking to you again is a miracle." The married couple has said divorce isn't an option for them. It sounds like they went through many things to figure out how to make things work.