Will Smith Just Took Fans Back to the '90s With His Carlton Instagram Photo
Will Smith is teasing fans again with another throwback to the '90s sitcom 'The Fresh Prince of Bel-Air.' This time the photo includes Carlton.
Will Smith cannot help, but hype fans up for The Fresh Prince of Bel-Air reunion special coming to HBO Max. This week he teased fans with another photo — this time, it's a Carlton (Alfonso Ribeiro) and Will special.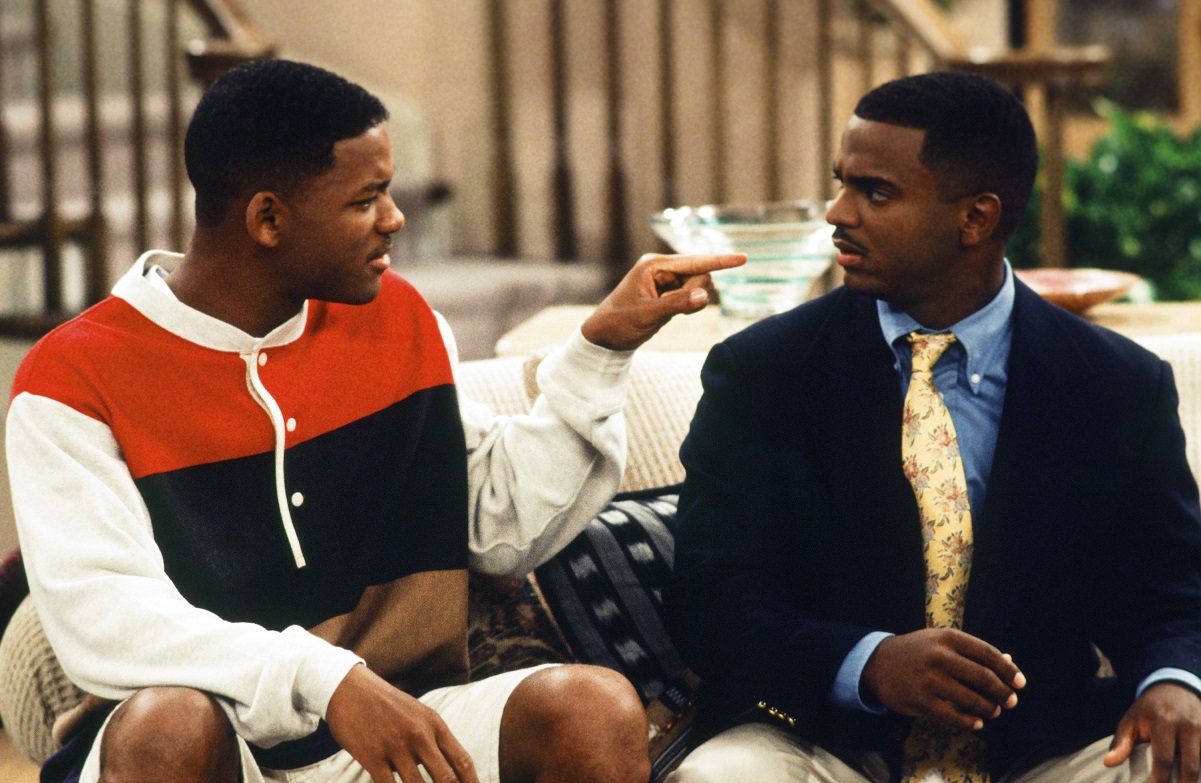 When will 'The Fresh Prince of Bel-Air' reunion air on HBO?
The cast of the 30-year-old TV show The Fresh Prince of Bel-Air gathered together on Sept. 10, 2020, to tape their unscripted reunion special. Will Smith teased fans with a family photo on Instagram with his co-stars Tatyana Ali, Karyn Parsons, Joseph Marcell, Daphne Maxwell Reid, Alfonso Ribeiro, and DJ Jazzy Jeff. 
The special is set to launch on HBO Max around Thanksgiving 2020, according to Deadline. The streaming site has full rights to the old series and all six seasons. 
The upcoming reunion will take a look back at the series and its cultural impact. The special also teases "a night of music, dancing, and surprise guests." The coming-of-age story explored many different topics. In the 1990s it was groundbreaking for its portrayal of the tough things young Black men are faced with.
Will Smith shares another photo from the reunion special
On Sept. 21, Will Smith shared a photo on Instagram with Ribeiro. He took fans back to the '90s and the days of "The Carlton" with the birthday post. 
"Yo, Alf! Happy Birthday to you, my guy," Smith's caption began. "I've known you for over 30 birthdays! Through tears and laughter. Through questionable fashion choices and the inevitable glow up. Wishing U health & happiness on your next trip around the sun. You are the definition of Ride or Die."
Numerous fans pointed out that they read Ribeiro's response in a "Carlton posh voice."
"Thanks, brother," the actor replied. "So many great memories and amazing times. Love ya."
Fans are looking forward to more great times when the reunion show premieres in November. If they are lucky, they might get to see "the Carlton" dance one more time.
'The Fresh Prince of Bel-Air' fans loved Will Smith's tribute to Carlton
"We still do his dance 20 years later," one fan wrote on the Instagram photo. "If that's not transcending, I don't know what is."
Other fans write how much they love the photo and seeing the two actors together.
"Omg, that picture is everything, and that message is beautiful. @willsmith wow! Loved you both for years! Always makin me laugh! Cheers to more laughter!"
Many fans point out what "legends" the two men are, while others want to know when to watch for the reunion.
"There is so much happiness going on here," another user commented.
Fresh Prince of Bel-Air fans will have to subscribe to HBO Max to watch the upcoming reunion special.