Are Will Smith and Liza Koshy in an Entanglement?
Will Smith and Jada Pinkett Smith have been married since New Year's Eve 1997. However, the couple's relationship became a hot topic following the Matrix star's alleged entanglement with August Alsina. 
In 2020, Smith started working with YouTuber Liza Koshy. But is he dating the 24-year-old influencer? Here's what we know.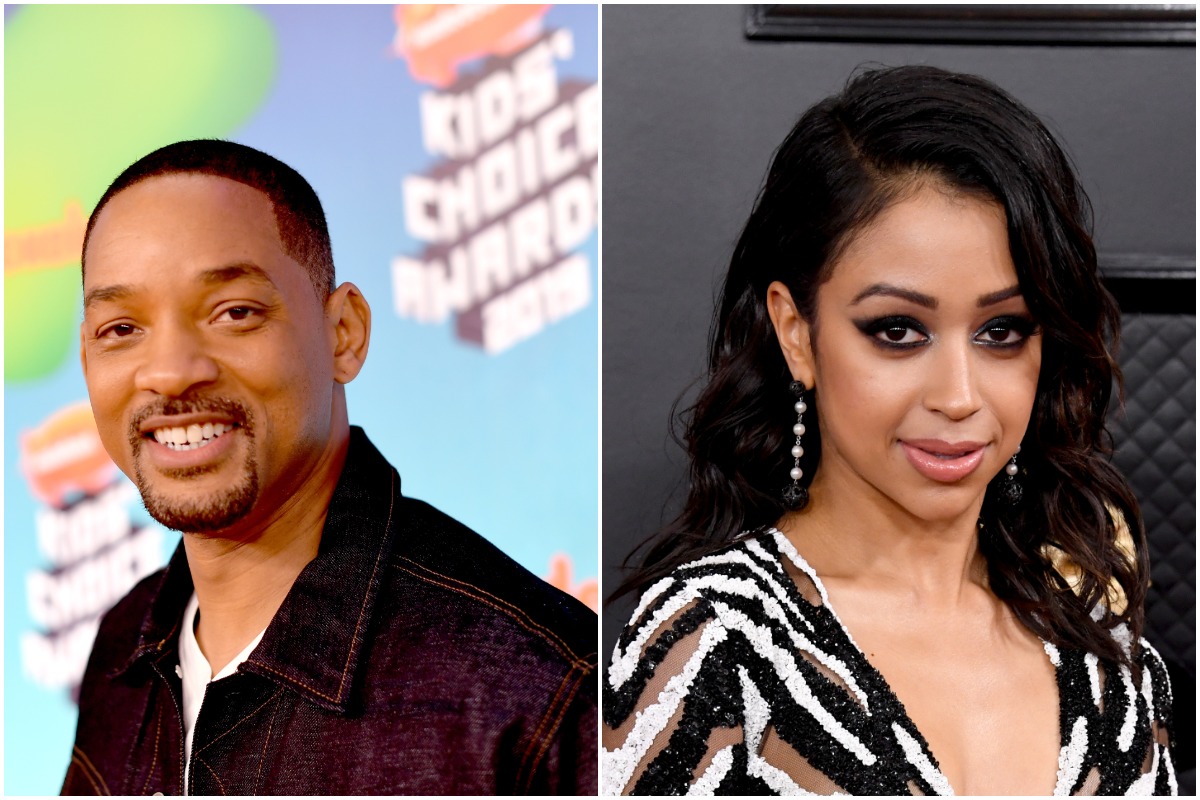 What happened with Will Smith and Jada Pinkett Smith before Liza Koshy entanglement rumors
Smith saw Pinkett Smith for the first time on the set of her TV show, A Different World. Although he ended up marrying Sheree Zampino months later, he never forgot about Pinkett Smith. He said they continued to have "several near misses" in the early '90s. In 1995, the couple started dating after Zampino filed for divorce. After two years together, the pair got married and welcomed their son Jaden Smith. Three years later, they had Willow Smith. 
As their marriage progressed, the couple faced rumors about them having an open relationship. Additionally, reports accused both actors of being unfaithful with their co-stars. In 2015, Smith and his Focus castmate Margot Robbie were romantically linked. For Pinkett Smith, she and Marc Anthony endured dating rumors while they worked together on HawthoRNe. 
While the Smiths rarely discussed their infidelity rumors, they came forward about a dark time in their marriage in July 2020. In an interview with Angela Yee, Alsina confessed that he and Pinkett Smith were involved in a romantic relationship around 2017. He also shared that her husband didn't mind. Weeks later, Pinkett Smith and Smith confirmed on Red Table Talk that they were in a difficult place in their relationship when she had an "entanglement" with the singer. However, she ended it once the couple decided to work on their marriage. 
Why some fans believe Will Smith and Liza Koshy are in an entanglement
Shortly after the news broke about the Smiths' separation, YouTube commenters began pointing out his relationship with Koshy. The pair have created several videos since 2018, including one of them having a surf competition. Also, the influencer was one of the actor's guests on his Snapchat series Will From Home. While many fans gushed about their acting similarities, some used their videos to depict a possible romance. 
"I like how Liza has the same energy as Will," one YouTube commenter said. 
"If you're here in 2020, you're here to peep the chemistry," another shared. 
"Will clearly has a type!" a third fan exclaimed. 
Are the collaborators in an entanglement? 
Neither Smith nor Koshy has confirmed or denied the affair rumors. However, Smith and Pinkett Smith are seemingly in a better place following their decision to open up about Alsina. Additionally, Koshy ended her long-term relationship with David Dobrik in June 2018. She hasn't publicly acknowledged dating anyone new as of yet. 
Although the collaborators aren't dating each other,  Smith and Koshy's relationship is still going strong. In December 2020, Deadline reported that the Liza on Demand star inked an overall deal with the actor and Pinkett Smith's production company, Westbrook. While confirming the news, Smith shared how much he enjoys working with Koshy, who has a reported net worth of $6 million. 
"Each time I get the opportunity to work with Liza, I am consistently in awe of her extraordinary talent and intuitive ability to create something that truly connects with audiences that is always infused with her unique flavor!" Smith said. "We're excited to grow this partnership and work together to bring audiences great stories that inspire, uplift, and always entertain."