Will Smith Met Oscars Leaders, Academy Board Members Not Happy
TL;DR:
The Academy Board of Governors set April 18 as the date for Will Smith Oscars disciplinary hearing.
Smith had a private Zoom with the president and CEO of the Academy one day prior to the Board of Governors' announcement.
Academy members are upset they were not told about this meeting.
The Will Smith Oscars drama has unfolded all week. Smith issued an apology for slapping Chris Rock on March 28. By March 30, The Academy of Motion Picture Arts and Sciences initiated plans for disciplinary action. It seems there was a step in between as reporters uncovered a meeting between Smith and select Academy executives on March 29.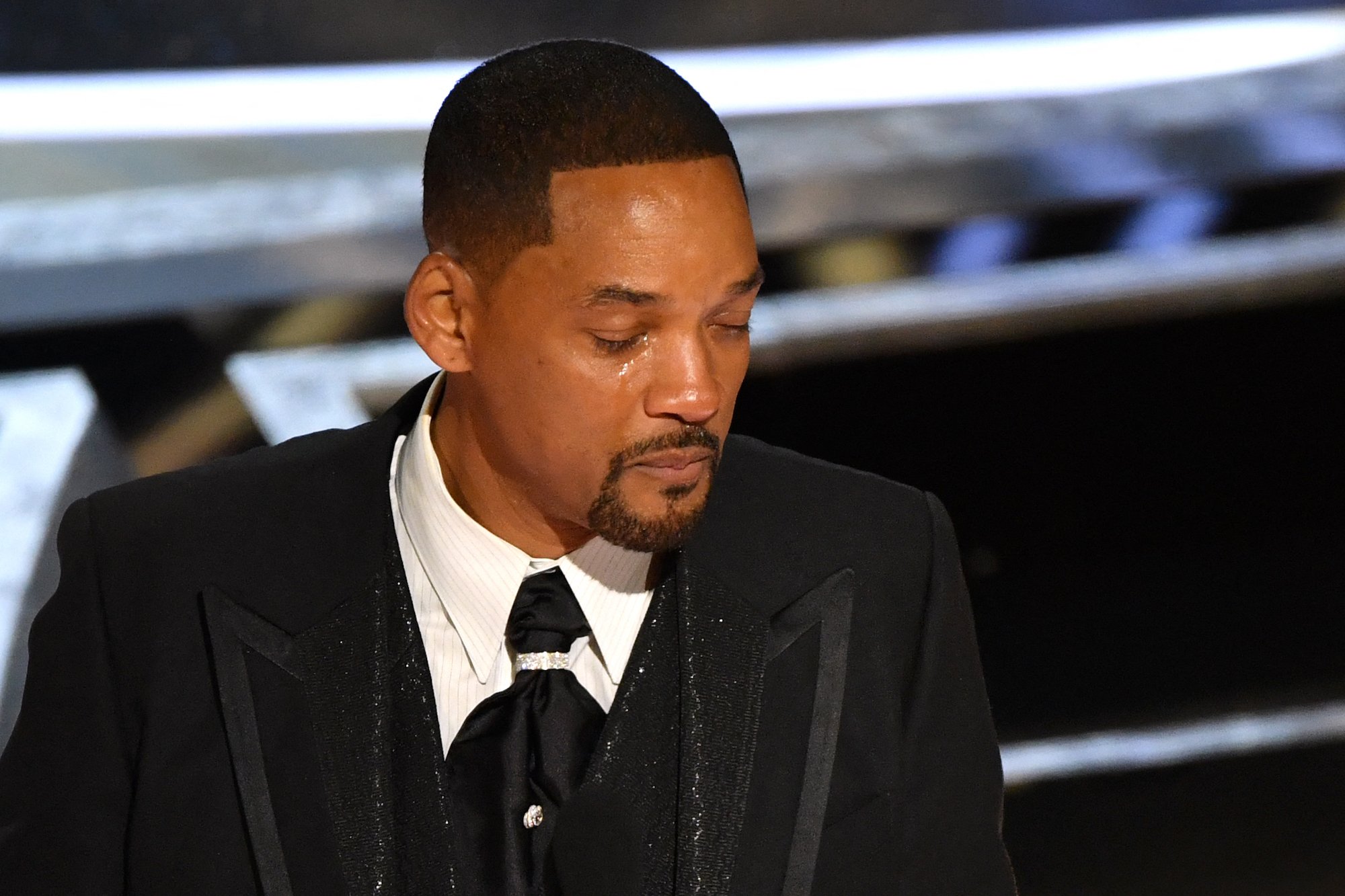 On March 31, Variety and Deadline reported Smith had already communicated with the Academy. Members of the Board of Governors were not happy about it, and some spoke to Deadline about their dissatisfaction.
The Oscars gave Will Smith more than 15 days to respond
In their March 30 statement, the Academy said that their bylaws require them to give Smith at least 15 days to respond in writing. Setting their disciplinary hearing for April 18 exceeded that requirement by several days. Punishments under consideration include suspension or expulsion from the Academy for violating their code of conduct. Those violations include "Inappropriate physical contact, abusive or threatening behavior, and compromising the integrity of the Academy." 
RELATED: Will Smith Chris Rock Slap: Ron Howard Expects Academy 'Will Be Very, Very Thoughtful' in Review
Conflicting reports have also emerged as to whether Smith refused to leave the Oscars. In its March 30 statement, the Academy said they asked Smith to leave and he refused. Oscars telecast producer Will Packer told Good Morning America that asking Smith to leave was only discussed. Packer said it was ultimately decided not to remove Smith from the show, partly because Packer said Rock declined offers to get security or LAPD involved.
Will Smith apologized to the Oscars for slapping Chris Rock privately too 
According to Deadline, Smith had a six minute Zoom with Academy President David Rubin and CEO Dawn Hudson on March 29. During the Zoom, Smith apologized for slapping Chris Rock on stage while live cameras were rolling. 
Variety, however, reported a longer meeting took place. They report a 30 minute Zoom call. Variety elaborated that Smith accepted that he would face consequences. Furthermore, Smith explained his sensitivity to Rock's joke about his wife, Jada Pinkett Smith. According to Variety, Smith explained she shaved her head due to hair loss caused by alopecia. Pinkett Smith has discussed alopecia publicly since 2018. 
Why Academy members don't like this
Deadline reports that the Board of Governors who met March 30 were unaware of the Zoom call between Smith, Rubin and Hudson.
"Why would they keep this from us?" Deadline quoted one Board member. "It only contributes to an atmosphere of suspicion and lack of leadership."
Another Academy member criticized the Zoom meeting to Deadline, saying, "This lack of transparency undermines our ability to come to a suitable resolution to the whole thing."
Variety reports that Rubin and Hudson did not mention their meeting with Smith to the Board of Governors on March 30. On April 18 the Board will discuss disciplinary action.
Representatives for Smith and the Academy did not provide further comment to Deadline.
RELATED: Nicki Minaj Defends Will Smith for Slapping Chris Rock at the Oscars