Will Smith Once Grabbed a Police Officer's Gun to Protect His Friend Charlie Mack
Will Smith has never had the "tough guy" brand, even during his days as a rapper. But that doesn't mean the movie star hasn't found himself in some dangerous situations.
In fact, during his early days as a rapper, Smith, DJ Jazzy Jeff, and entertainment executive Charlie Mack found themselves in a number of rough situations. At one point, things were so bad that Smith found himself grabbing a police officer's gun to protect Mack. 
Charlie Mack was Will Smith's security for a long time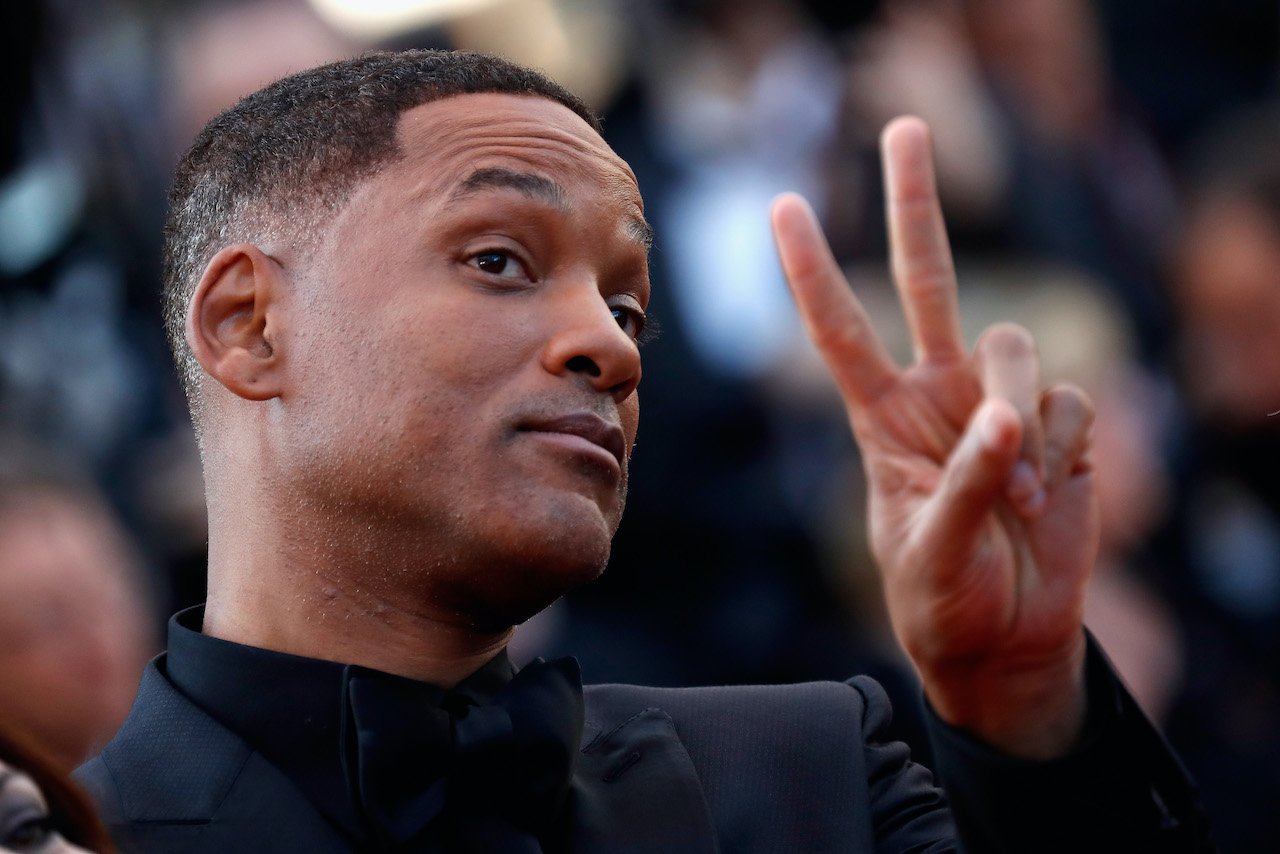 Before his own career took off, Mack got his start as Smith's personal security guard. The two both grew up in Philadelphia and have been friends for over 30 years. Thanks to Mack's abnormal size and their childhood friendship, he was given an opportunity to work as Smith's personal security.
"We got a record, and we about to go on the road, and you're the biggest person in the neighborhood," Smith said on his Youtube page. "So you know how it is with Hip-Hop, the big people are security. We Would you be our security? Cause you big."
Smith added later on that everyone on the team had to start at the bottom and work their way up.
"That's another thing I just thought about. That was another big part of why our crew worked, everyone was about growth," Smith said. "You couldn't be down with us if you weren't growing. You started off in security, and then you had to expand into road manager. 
Will Smith and Charlie Mack have a strong relationship
Smith and Mack's connection goes beyond music. They have shared a ton of intense life experiences that have made their relationship tight. Smith explained in a Youtube video recently posted on his channel that Mack "thinks he owns him."
"He actually basically jumped in front of a bullet for me before, he literally like ran toward a guy who was shooting," Smith said. "In another country, I'd just be able to give him a goat and we'd be even, but for whatever reason here, I owe him my life."
Clearly, Smith and Mack's relationship runs deeper than most. Few friends can say they've risked their lives for each other, but Smith has definitely returned the favor Smith later mentioned that Mack had several pending drug charges around the time things took off, alluding to the fact that Mack still had one foot in the streets. 
Will Smith grabbed a police officer's gun to protect Charlie Mack
Apparently, Mack's nefarious activities got Smith into trouble on more than one occasion. Early in his rap career, Smith found himself holding onto a police officer's weapon to protect his friend, Mack. 
"We were in a situation and a police officer went to pull his gun on Charlie, and I grabbed the gun," Smith said. "And wouldn't let it go." 
"He said let it go, you said 'I'm not letting it go unless you let that go'" Mack confirmed. 
"I would not let go, I was not gonna let him point it at my man, yeah that was bad luck, that was bad times," Smith said. "That's when you know that—you know I love you, right? That proved it, that was a terrible day."
"Hey man, I love you back," Mack replied. 
Smith and Mack didn't go into detail on how the situation began, but one can only imagine.