Will Smith Once Needed to Borrow Money From a 'The Fresh Prince of Bel-Air' Fan
There is almost nobody on the entire planet, young or old, who doesn't know who Will Smith is. The actor is beloved by generations of fans: older fans have watched him go from being a Fresh Prince to an alien busting detective to the multi-millionaire superstar he is today. Even young kids have now been introduced to the magic of Will Smith after he marvelously played the Genie in Disney's live-action adaptation of Aladdin.
Smith is one of the most successful, highest-paid actors in the world. So you might be shocked to hear that one time fairly recently, he had to ask a fan to borrow some pocket money. What happened, and why would Smith, a multi-millionaire, need to borrow money from anyone? This is the story all about how Smith found himself in a financial jam.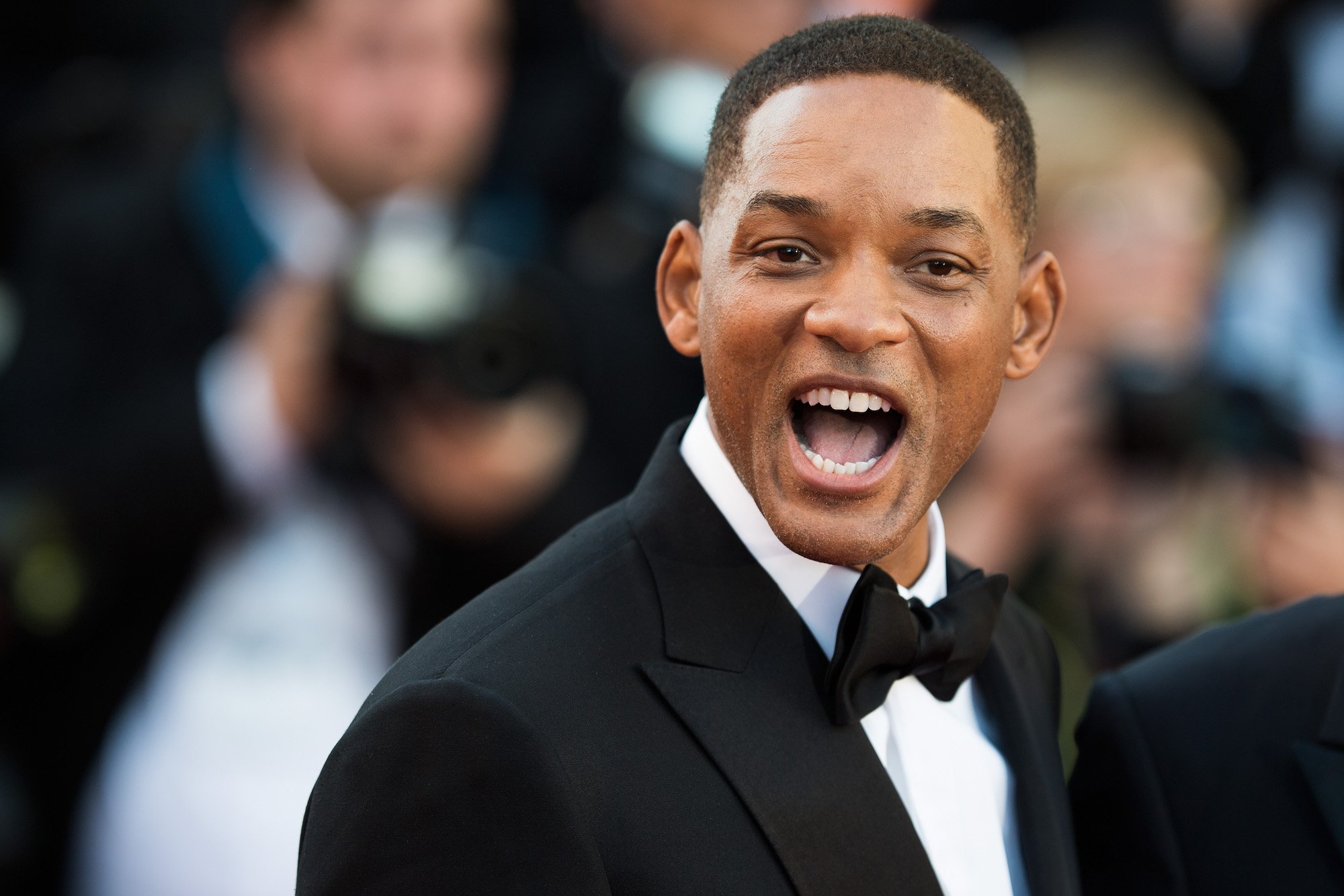 'The Fresh Prince of Bel-Air' is adored by many
Long before Aladdin and even before the original Men in Black, the world was introduced to the charming Will Smith on the legendary '90s sitcom The Fresh Prince of Bel-Air. Smith was perfect as a laid-back Philadelphia teenager (also named Will Smith) who finds himself in some trouble and is forced to move in with his uncle in the exclusive Bel-Air neighborhood of Los Angeles. Of course, Smith and his costars are hilarious in their respective roles and Fresh Prince is one of the finest sitcoms in the genre. At its heart, though, Fresh Prince is about family, and the love that's shared between the characters is palpable. 
Smith has gone on to star in incredibly successful Hollywood movies like the aforementioned Men in Black, Bad Boys, I Am Legend, and The Pursuit of Happyness. Although he continues to be excellent in comedies, he's proven that he's much more than a sitcom actor and has the skills to beautifully act in different genres of film, including drama and action.
Smith once had to ask a fan for gas money
Smith is enormously successful, but one of the things that his fans most love about him is how down-to-earth he seems to have remained even after achieving superstar status. In 2016, he shared on the Jimmy Kimmel Show about a time when he found himself in a crunch and had to ask a fan to save him, according to the NY Daily News.
Smith hilariously shared with Kimmel that once, he was driving and about 30 minutes away from home when his gas tank fell to empty. He realized he'd left his wallet at home, and didn't know what to do. He was reluctant to call his wife to drive all the way out with his wallet, but thankfully, someone else happened to be around to help him out.
"I looked over on the other side and I saw a dude … He was, like, 36, and I was like, 'That dude is a Fresh Prince fan.' You can spot 'em!" Smith shared, continuing: "So I kinda rolled the window down and after a couple of minutes, he was like, 'Will?'"
It turns out Smith was right, and the man was a huge fan of Fresh Prince. After taking a photo with the fan, Smith sheepishly decided to ask him for some cash so that he could get some gas. Even though Smith tried to ask for the fan's contact information so that he could pay him back the $10 he borrowed, the fan wouldn't hear of it. We're sure the man's world got flipped, turned upside down because of this endearing interaction with his idol!
Smith is far from broke
Smith did ask a fan for money, but it clearly wasn't because he's hurting for cash. In fact, he's one of the highest-paid actors in all of Hollywood, and is worth about $350 million. The wealth comes from his many acting jobs as well as his producing credits and musical career. He and his wife Jada Pinkett-Smith also have some real estate investments together.

Clearly, Smith didn't actually need money, but he did need some cash at that moment. He's human like the rest of us and is bound to find himself in some sticky situations. Lucky for him that the fan was there to save him!