Will Smith Once Revealed the Secret Behind His and Jada Pinkett-Smith's Lasting Marriage
To a layperson, Will Smith and Jada Pinkett Smith have always had the ideal romance. Throughout their nearly 23-year marriage, the couple has showcased a loving relationship and a solid family dynamic in the public eye.
But behind closed doors, Will and Jada have been faced with a few marital issues, some of which have caused their relationship to hit rock bottom. Though they've been close to giving up on their marriage, the Hollywood pair's persevered and eventually found the key to maintaining a strong and lasting union.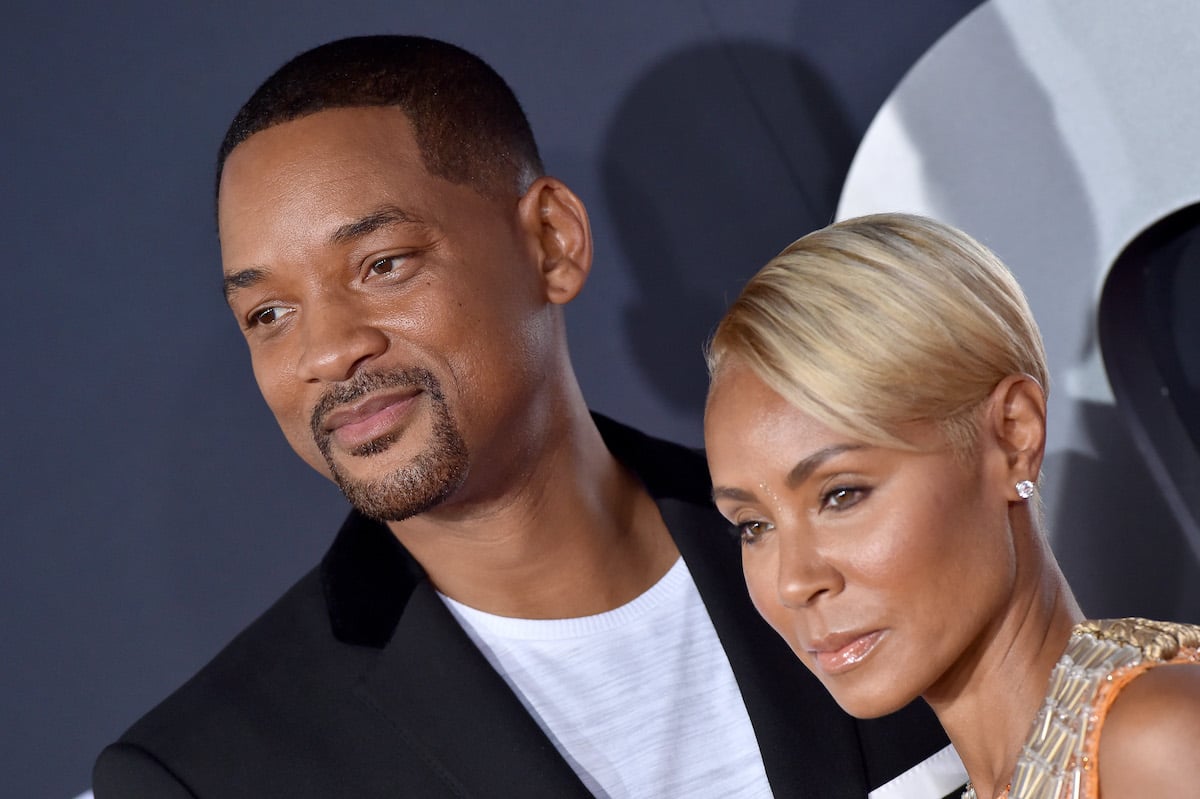 Will and Jada Smith have faced tough times in their marriage
All couples go through rough patches in their relationships, and Will and Jada Smith are no different.
Even though they're known as Hollywood's power couple, the actors have dealt with many ups and downs within their marriage and almost considered calling it quits due to their unhappiness.
In fact, Pinkett Smith told People in 2019 that she nearly reached her breaking point 10-years into her and Smith's union.
"It just felt like loss," she confessed. "There was too much concentration on what was happening externally, and the family unit itself wasn't getting the attention and care that I felt we needed."
Though she never doubted her love for The Fresh Prince of Bel-Air star, Pinkett Smith admitted that she no longer felt happy in their relationship.
"Will's like, 'We just came from Oslo, going to the [2009] Nobel Peace Prize ceremony [for Barack Obama] as a family, you've got a big house with a lake – isn't this amazing?!' And I'm like, 'No,'" the Girls Trip actor recalled. "By the time my 40th [birthday] came, I was like, 'I can't do it anymore.' I was so depleted."
The pair broke up and got back together in order to save their relationship
Though Pinkett Smith tried to save her marriage to Will by working on herself, the pair's relationship continued to decline. But it wasn't until their family dynamic began falling apart that the couple realized they'd reached rock bottom.
"I saw for the first time what Jada had been saying the whole time about hiding behind my ego, my dreams and my desires and pretending like it's love. And I realized [Jada] wanted none of the stuff I had built," Smith said during a 2018 appearance on his wife's Facebook Watch series, Red Table Talk. "The house was too big, there was always too many people here, she didn't want to travel the way we traveled. She didn't want all of her kids to be getting trolled on Twitter. She didn't want any of that."
Contrary to what reports were saying at the time, Will and Jada maintained that divorce was never on the table and instead, "broke up" to save their relationship.
"Because I had been divorced before, I wasn't getting divorced again. Divorce wasn't an option," Smith continued. "I was devastated even worse than a divorce. We broke up within our marriage and got back together again. We had to rebuild with new rules and something way, completely different."
Will Smith revealed how he and Jada maintain a strong marriage
Despite hitting a few roadblocks throughout their more than 20-year romance, Will and Jada eventually found the key to maintaining a successful marriage.
During an interview with Entertainment Tonight in 2015, Smith revealed that not giving up is the secret behind his and Jada's more than 20-year relationship.
"We've been married 20 years and we've been asking ourselves [what's the secret to marriage] and really at the end of the day it's just not quitting," he said. "You can't expect it to be easy, it's like our marriage was the most difficult, grueling, excruciating thing that we have ever taken on in our lives. And you know were just not quitters."
Smith also said that he and Jada continuing to better themselves has also played a significant role in their lasting union.
"If there is a secret I would say is that we never went into working in our relationship," he continued. "We only ever worked on ourselves individually, and then presented ourselves to one another better than we were previously."
Who knew a little self-reflection would help the couple become better than ever!