Will Smith Oscars Ban: Only a Few Have Been Expelled Before Him
Will Smith is banned by the Oscars for his Chris Rock slap, and he joins Harvey Weinstein, Roman Polanski, and others on the shunned list.
The news is official — Will Smith is banned from the Oscars. 
Smith slapped Chris Rock after the comedian made a joke about Jada Pinkett Smith's appearance, and he was immediately the biggest loser of the evening. Smith won his first Academy Award that night, but the slap and its fallout led to his resignation from the Academy, a public apology, and studios pausing their projects with him.
Smith's 10-year ban means he'll be in his 60s the next time he has a chance to receive an invitation to the Academy Awards. Recency bias has Smith grabbing all the headlines, but he's one of only a few people to receive an Oscars ban.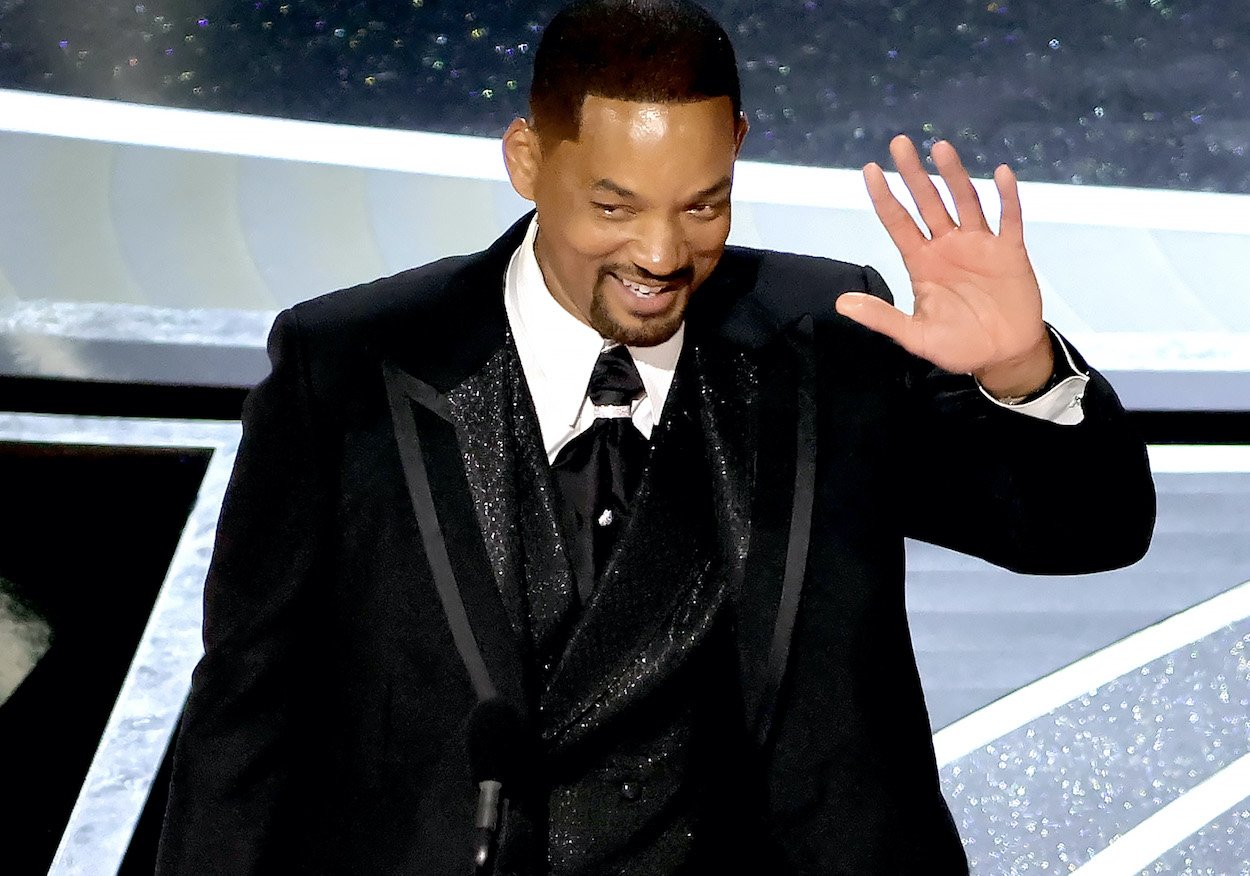 Smith banned from the Oscars after the shocking incident
Smith's apologetic statement for his actions and his resignation from the Academy weren't enough penance to make up for the most shocking moment in Oscars history.
After a review and investigation, the Academy gave Smith a 10-year Oscars ban, starting on April 8, 2022. The ban includes Smith not being able to attend any Academy event or program, the Academy Board of Governors ruled:
"The Board has decided, for a period of 10 years from April 8, 2022, Mr. Smith shall not be permitted to attend any Academy events or programs, in person or virtually, including but not limited to the Academy Awards," Academy president David Rubin and CEO Dawn Hudson wrote in a letter shared with members (via Deadline).
Smith will be on the Oscars sidelines for the next decade, but he's not the first to earn a ban.
Smith is one of just a few people to be banned by the Academy
A few notable industry giants preceded Smith on the Academy's banned list. 
Oscar-winning producer Harvey Weinstein, best director winner Roman Polanski, actor Bill Cosby, and cinematographer Adam Kimmel (The Ref, Capote) received bans over sexual misconduct allegations, per the BBC.
The Academy expelled actor Carmine Caridi for pirating screener videos, the BBC reports. Caridi's acting credits include the second and third The Godfather movies
Smith is the latest Academy member to be officially shunned. Others have also been locked out of the Oscars for their behavior.
Richard Gere banned; 'South Park' creators locked out after Oscars actions
Rock used his time as a presenter to joke about Jada Pinkett Smith, which ultimately resulted in a slap and Will Smith being banned by the Oscars. Nearly 30 years before that, Richard Gere made a political statement, and he suffered the consequences.
Gere presented the award for best art direction in 1993. Before he handed out the Oscar, he pleaded with the Chinese government to leave Tibet. Gere's Oscars freeze-out lasted for 20 years.
Trey Parker and Matt Stone earned a nomination for best original song at the 2000 Academy Awards for South Park: Bigger, Longer and Uncut. They arrived tripping on acid and donning dresses modeled on gowns previously worn by Jennifer Lopez and Gwyneth Paltrow. They believe their behavior in 2000 robbed them of an Oscar nomination for Team America: World Police.