Will Smith Reacts to Jada Pinkett Smith's Alleged Affair with August Alsina
Will and Jada Pinkett Smith are one of the most fascinating celebrity couples. Married for over 20 years with two kids, they have lived much of their lives blemish-free, navigating the rigors of Hollywood and the pitfalls of being public figures with near-enviable ease.
But their image is being called into question after singer August Alsina claimed in a recent interview that he'd had a relationship with Jada with Smith's permission. Here's a recap of what's going on and what the Men In Black actor has to say about it.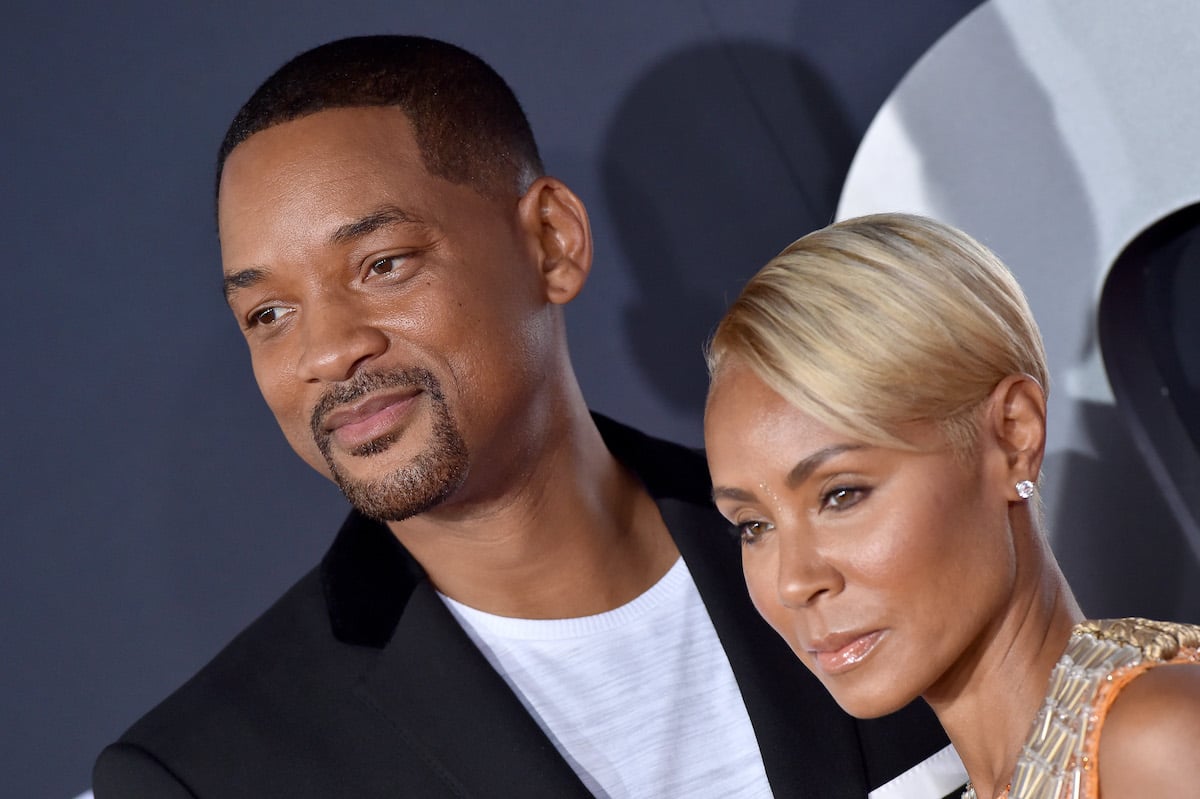 What August Alsina said about Jada Pinkett Smith
He had been talking to Angela Yee of The Breakfast Club in an interview published on June 30 when he was asked about his relationship with Jada.
The pair met in 2015 and became good friends, with August Alsina even joining the Smiths on vacation and accompanying Jada to the 2017 BET Awards. But their closeness prompted fling speculation, especially due to longstanding rumors that the Smiths have an open marriage.
The two have always described their relationship as strictly platonic, but August Alsina alleged to Yee that it was actually more than that.
"I actually sat down with Will and had a conversation due to the transformation from their marriage to life partnership that they've spoken on several times and it not involving romanticism… He gave me his blessing," he continued, referencing interviews such as one in July 2018 interview where Smith said he and Jada no longer view themselves married but as "life partners."
Going on, the "No Love" singer continued, "I totally gave myself to that relationship for years of my life and I truly and really, really, deeply loved and have a ton of love for her. I devoted myself to it. I gave my full self to it — so much so to the point that I can die right now and be OK with knowing that I truly gave myself to somebody and I really loved a person. I experienced that."
Will Smith's response to August Alsina's claims
The Hitch actor himself has yet to directly address the claims. But his purported representative told The Daily Mail that August Alsina's story is "wrong."
Jada's representative also pushed back on the singer's claims to Page Six. Though she also hasn't directly commented on the accusations, she suggested on Twitter that she might open up on an upcoming episode of her Facebook Watch show, Red Table Talk.
Only time will tell if she actually does speak out, but August Alsina doesn't seem to be harping on it either way. As he told Yee, "I never could even get into the thought of that because I'm only responsible for myself and I'm only responsible for what I do when I'm repressing things and it starts to affect me."
He continued, "I just always stayed silent because I never wanted to be the person to cause confusion because I love these people. I really, genuinely do."
Read more: R&B Singer August Alsina Confronted About Alleged Relationship with Jada Pinkett Smith