Will Smith Once Revealed Why Jada Pinkett Smith Didn't Want to Work With Him in Movies
Will Smith revealed that his wife Jada Pinkett Smith didn't want to work with him in movies for the sake of their home life.
Will and Jada Pinkett Smith have always been one of Hollywood's most entertaining couples. Although the two often appear in headlines together, that isn't the case with movies. But Will Smith revealed that this was by design. as his wife would prefer not to work with him on set.
Have Will Smith and Jada Pinkett Smith ever done a movie together?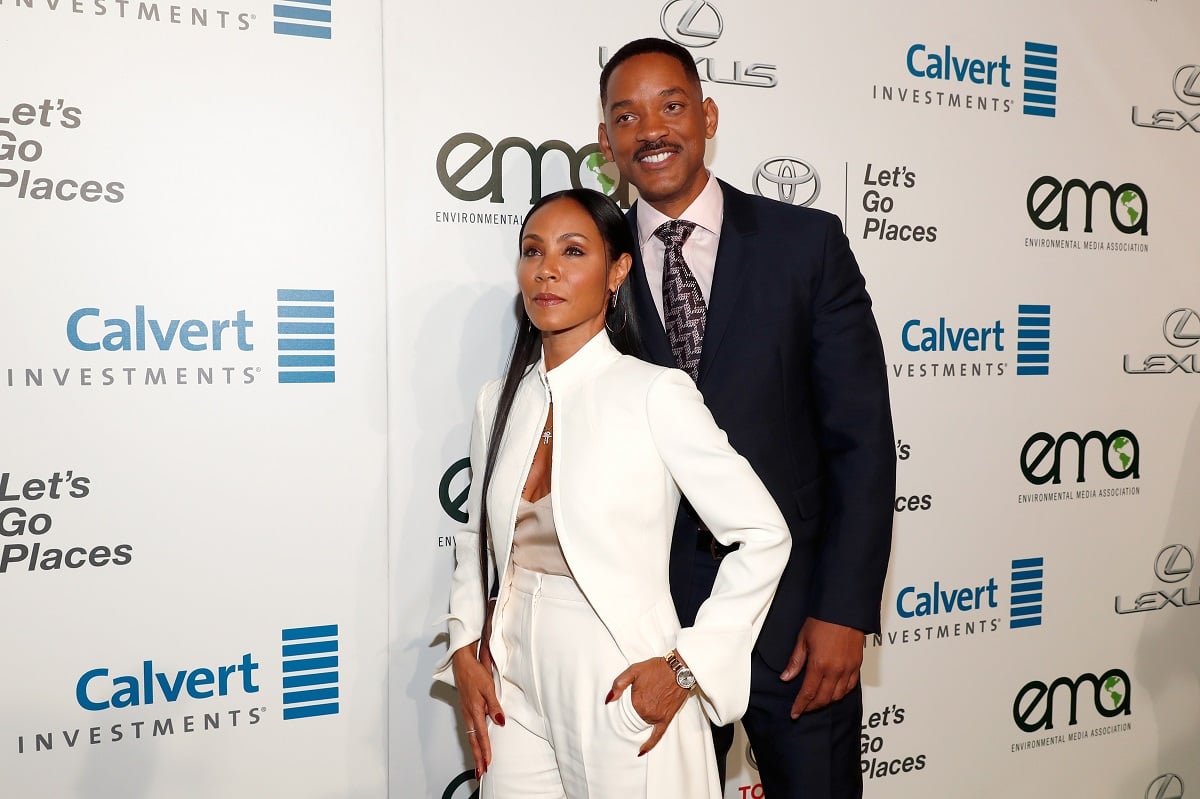 The star couple translated their chemistry to the movie screen when they worked on Michael Mann's Ali. The film, which saw Will Smith portray Muhammad Ali, also saw his wife star alongside him as Ali's wife. It was a role that the director insisted that Jada took no matter what.
"He called me and then he's like, 'You're not going to tell me no,'" she once told People. "He's like, 'You're going to do this role.' And I just had to trust him and he pulled it off – the brilliant director that he is."
Although Ali was the only movie they starred in, there were other opportunities for the duo to collaborate. But for one reason or another, plans would fall through. Jada auditioned for the part of Will Smith's love interest in The Fresh Prince of Bel-Air. They decided to go with Nia Long instead.
"They told me I was too short," Jada told Extra (via Business Standard.)
If Will Smith decided to star in The Matrix, the celebrity couple would've also starred in that movie as well. As some know, Jada auditioned for the role of Trinity in the film. The part later went to Carrie-Anne Moss, but Jada would later feature in the sequel as Niobe. If Smith stayed on board for the trilogy, he might've found himself sharing the screen with his wife.
Why Jada Pinkett Smith didn't want to work with Will Smith
In the same interview with People, Jada revealed that she was hesitant to star alongside Smith for Ali. At the time, she was concerned seeing Jada and Smith together risked ruining the film for audiences.
"I didn't want to audition for this," Jada said. "I felt like because we were a couple off-screen, for people to see us together on the screen in a movie like this, would take people out of the movie, that people would see Will and Jada there and they wouldn't see Ali and Sonji. And I was so against it."
But in an interview with Black Film, the blockbuster megastar revealed Jada didn't want to work with him in movies at all. A preference that Smith obliged for the sake of their marriage.
"Well, you know, Jada kind of prefers not to work with me," Smith told Black Film. "Because I'm like, 'You know baby the last take, you did this, why don't you try it a little different this time?' And she'd be like, 'Boy, you worry about you, let me worry about me.' We worked on Ali together so…we're trying to keep a happy home, so we avoid that."
Will Smith and Jada Pinkett Smith don't want to work at the same time
In an interview with Chicago Tribune, Jada shared that she and her husband discussed working at the same time as each other. They both agreed it wasn't a good idea due to them not being able to see each other. But this pact was broken when Smith was working on another film while she was shooting The Matrix movies. Even though Smith was able to visit her on set, Jada didn't want to make this routine a habit.
"We always said we wouldn't work at the same time, and this one, he was actually doing Ali and then he got nominated for the Oscar," she said. "We made it work this time, but it's not a pattern that we want to develop."