Will Smith Reveals He and Jada Pinkett Smith Haven't Always Been Monogamous in Marriage
People have been obsessed with Will Smith and Jada Pinkett Smith's relationship for years. That is partially due to the unique nature of their union and the rumors that surround their relationship. There have been rumors that the two are in an open relationship, as well as infidelity stories floating around for years. Now, Will has opened up about what actually goes on in their union.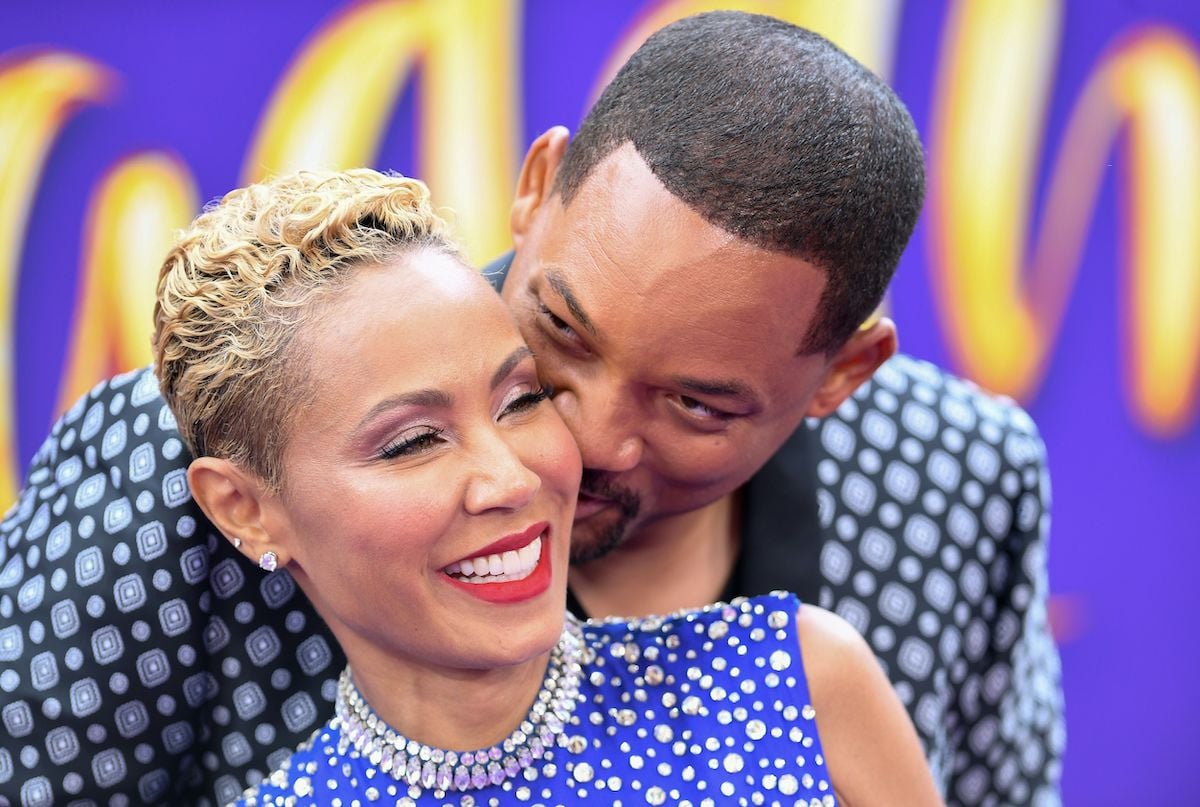 Jada Pinkett Smith isn't the only one who has been unfaithful in her relationship
After August Alsina did an interview revealing that he had been in a relationship with Jada, the Smiths decided to do a Red Table Talk episode in which they discussed the infidelity. After the interview aired, the internet filled with comments saying that Jada had hurt Will.
"The public has a narrative that is impenetrable," Will told GQ's Wesley Lowery in a profile. "Once the public decides something, it's difficult to impossible to dislodge the pictures and ideas and perceptions." 
Will revealed that Jada was not alone in seeking relationships outside of their marriage.
"Because the impetus for the Red Table Talk was Alsina's disclosures, a viewer could have walked away thinking that Jada was the only one engaging in other sexual relationships," he said. He insisted that that was not the case.
Jada Pinkett Smith and Will Smith haven't always been monogamous
Jada has been open about never wanting to get married before she met Will. She once told The Guardian that she believed that a conventional marriage would kill her. She clearly expressed these views to Will, which changed how they operated inside their marriage.
"Jada never believed in conventional marriage," Will told GQ.
"Jada had family members that had an unconventional relationship. So she grew up in a way that was very different than how I grew up," he continued. "There were significant endless discussions about, what is relational perfection? What is the perfect way to interact as a couple? And for the large part of our relationship, monogamy was what we chose, not thinking of monogamy as the only relational perfection."
The two have figured out a way to exist inside of a relationship with and without being monogamous.
"We have given each other trust and freedom, with the belief that everybody has to find their own way. And marriage for us can't be a prison," he continued. "And I don't suggest our road for anybody. I don't suggest this road for anybody. But the experiences that the freedoms that we've given one another and the unconditional support, to me, is the highest definition of love."
Why Will Smith hasn't been candid about his relationship with Jada Pinkett Smith before
The Red Table Talk discussion exposed a lot about Will and Jada's relationship but it was just the tip of the iceberg. In his upcoming book, Will touches on pieces of their relationship and how everything came to a head after Jada's 40th birthday party. But when Lowery read Will's manuscript, he could tell a lot was left out.
Ultimately, Will decided to leave many of the personal details out of the manuscript because there was no way to include them without also telling other people's stories for them.
"It felt like it was a whole book unto itself," he said.