Will Smith Said He Fell in Love With This Co-Star After 'Going Too Far for a Character'
Hollywood heavyweight Will Smith has headlined dozens of films, proving his worth as a box office draw. Playing a myriad of characters from a genie to a cop, Smith revealed he connected a little too much with one particular role early in his career.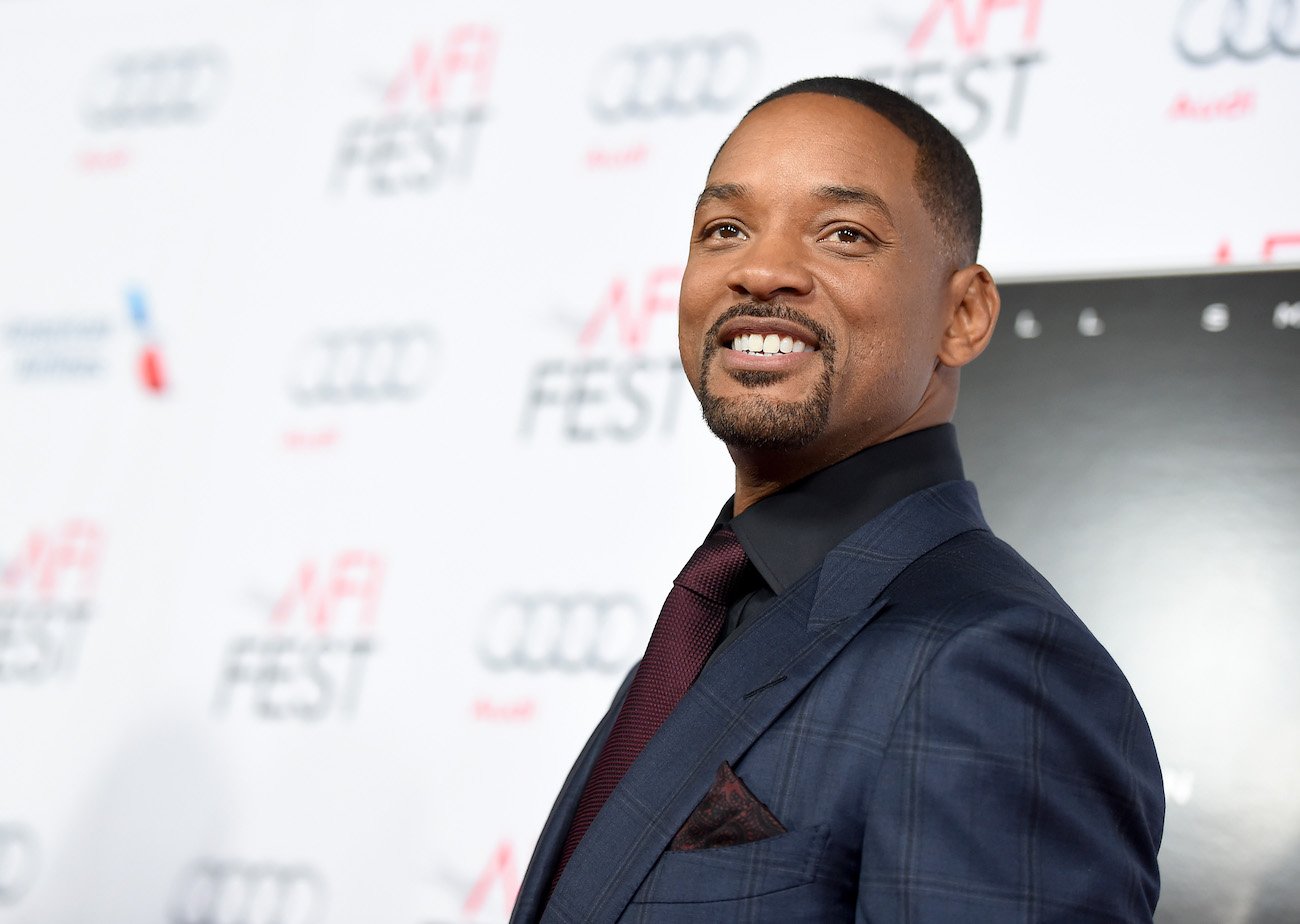 'Fresh Prince of Bel-Air' star makes his film debut
Smith became a household name after his sitcom The Fresh Prince of Bel Air premiered in 1990. Soon the actor was looking for roles on the big screen and landed his first major film role with Six Degrees of Separation in 1993.
The actor played Paul, a charming stranger who crashes the dinner party of socialites Flan Kittredge (Donald Sutherland) and his wife Louisa (Stockard Channing). Paul draws in the couple and their guests with his charisma, and no one at the party realizes they are being conned by his tall tales.
The chance meeting prompts each party guest to view themselves in a different light, especially Louisa, who was captivated by the young newcomer.
Will Smith fell for a 'Six Degrees of Separation' cast member
In a 2015 interview, Smith discussed his role in the film and how he embodied his character to a fault.
"With Six Degrees of Separation, I got a taste early of the dangers of going too far for a character," Smith told Esquire. "My character was in love with Stockard Channing's character. And I actually fell in love with Stockard Channing."
Adopting the technique of method acting, Smith over-identified with Paul, which led to some strong feelings for his co-star.
"So the movie was over and I went home, and I was dying to see Stockard," the Aladdin star revealed. "I was like, 'Oh no! What have I done?' That was my last experience with Method acting, where you're reprogramming your mind. You're actually playing around with your psychology. You teach yourself to like things and to dislike things. It is a really dangerous place when you get good at it. But once I had that experience, I was like, 'No more Method acting.'"
Stockard Channing didn't mind being crushed on
Smith described his process of perfecting his role, during which he rarely took a break from his Paul persona.
"For Six Degrees, I wanted to perform well so badly that I was spending six and seven and eight days in character before shooting," the Bad Boys star admitted. "You have to be careful with that."
Apparently, Smith's co-star didn't have a problem with his side effect of the popular acting technique.
"Well, I'm very flattered," Channing shared when she heard of being the object of Smith's affection, according to Page Six. "That's a wonderful thing . . . I adored him from the first time I laid eyes on him because I thought he was genuinely sweet."
Channing clearly enjoyed working with the actor, and she looked out for him during his first major film role.
"I felt very protective of him, because it was his first big job," the Grease alum said. "It's amazing for me to hear that he felt that way, I'm delighted."
Channing was nominated for both an Academy Award and a Golden Globe for her role in Six Degrees of Separation.