How Will Smith Saved Bruce Willis' Life After His Divorce With Demi Moore
Bruce Willis was once in a tough spot after his divorce with Demi Moore. Feeling responsible for his marriage, he found comfort in talking to his friend Will Smith. He doesn't just credit the 'Fresh Prince' actor for making him feel better, though, but credits Smith for saving his life as well.
Will Smith has gone to several celebrities for advice during difficult times. As some know, he went to the likes of Denzel Washington for words of wisdom on more than one occasion. On the flip side, however, Will Smith has also given his fair share of advice to other celebrities. On one occasion, Smith's words of wisdom were not only helpful but life-saving. This was the case when he called Die Hard star Bruce Willis.
Willis was in a particularly dark place in his life after his divorce. Fortunately, however, Smith was there to help Willis self-heal.
Will Smith revealed he'd call celebrities after their marriages ended to see what went wrong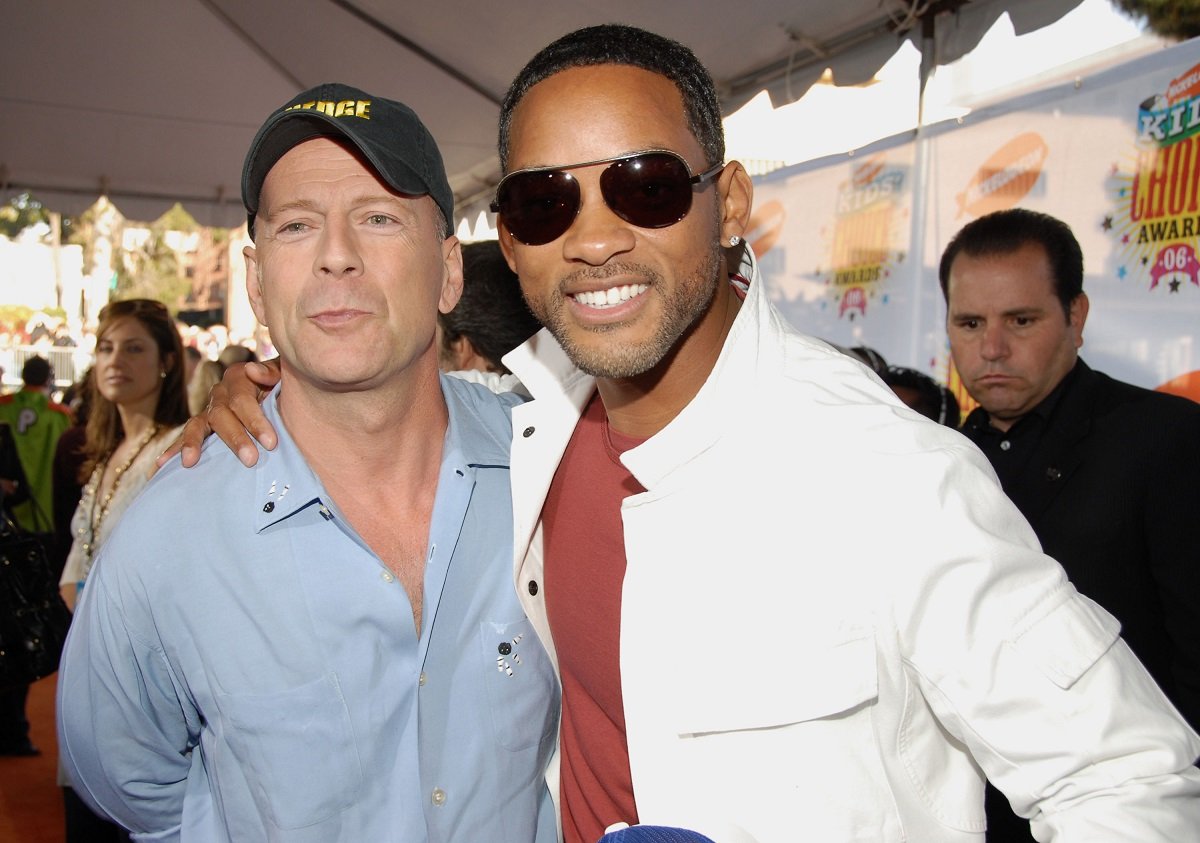 Will Smith and Jada Pinkett Smith have put in a lot of work to maintain their marriage. Despite the scandals and rumors surrounding their relationship, their marriage has lasted for 25 years now. One of the methods Smith used to ensure their marriage's survival was studying what went wrong with other celebrity couples.
"Every time someone in Hollywood breaks up, Jada and I go and find out why," Smith said according to Daily Mail. "With Bruce and Demi, we spent hours talking to them. And Tom and Nicole – hours, just trying to understand what happened."
The conversations Willis had with Smith meant a lot to the Pulp Fiction actor, as he credits their talks for saving his life.
How Will Smith saved Bruce Willis' life after his divorce with Demi Moore
Bruce Willis and Demi Moore married in 1987. Their marriage lasted for 13 years before their official divorce in the year 2000. Moore believed it was their clashing ideals that led to their marriage's destruction. The Ghost star asserted that Willis wanted to indulge in his newfound fame and career.
"It was as if he woke up a few years later and thought, 'Whoa, is this what I want? Or do I really want to be free?'" Moore once said. I think he was struggling to resolve a conflict within himself: he wanted family and grounding, but he also craved excitement and novelty. Basically, he wanted to do whatever the f**k he wanted."
But Willis revealed that he was distraught over his divorce with Moore. So much so that he was concerned over his own safety according to Hollywood, and blamed himself for the split. It took advice from Will Smith to help the actor find peace.
"I kept blaming myself," Willis said. "I couldn't believe it had happened to us. I started talking to Will who is a very close personal friend, and he saved my life."
Smith reminded Willis to think about his children, of which he shared three with Demi Moore.
"He told me you have to put the kids first, and even if it's awkward you have to get together with the new girlfriend or spouse-whoever it is. It was just great advice."
Will Smith allegedly hinted that it's fine to step out in a marriage as long as you ask permission
Will Smith once offered another perspective on his marriage, and how he kept his relationship afloat at the time. One unconventional way of maintaining a union is by listening to your impulses.
"Our perspective is, you don't avoid what's natural," Smith recalled (via Daily Mail.) "In our marriage vows, we didn't say 'forsaking all others.'"
But this kind of arrangement is only acceptable if consent is given by all involved.
"If it came down to it, then one can say to the other, 'Look, I need to have sex with somebody,'" Smith continued. "I'm not going to if you don't approve of it – but please approve of it."