Will Smith Says It Was Easier to Be a Rapper Than An Actor Because of 1 Big Reason
Rapping was easier than acting for Will Smith because of one big reason.
Will Smith has had a ton of success in the movie business. He's done so well, it might be hard to believe that he thinks his previous career was easier. 
But according to Smith, his earlier days as a rapper were much easier than his current profession. Apparently, there's one big reason why he feels like rapping is less of a challenge than acting.
Will Smith was a successful rapper prior to acting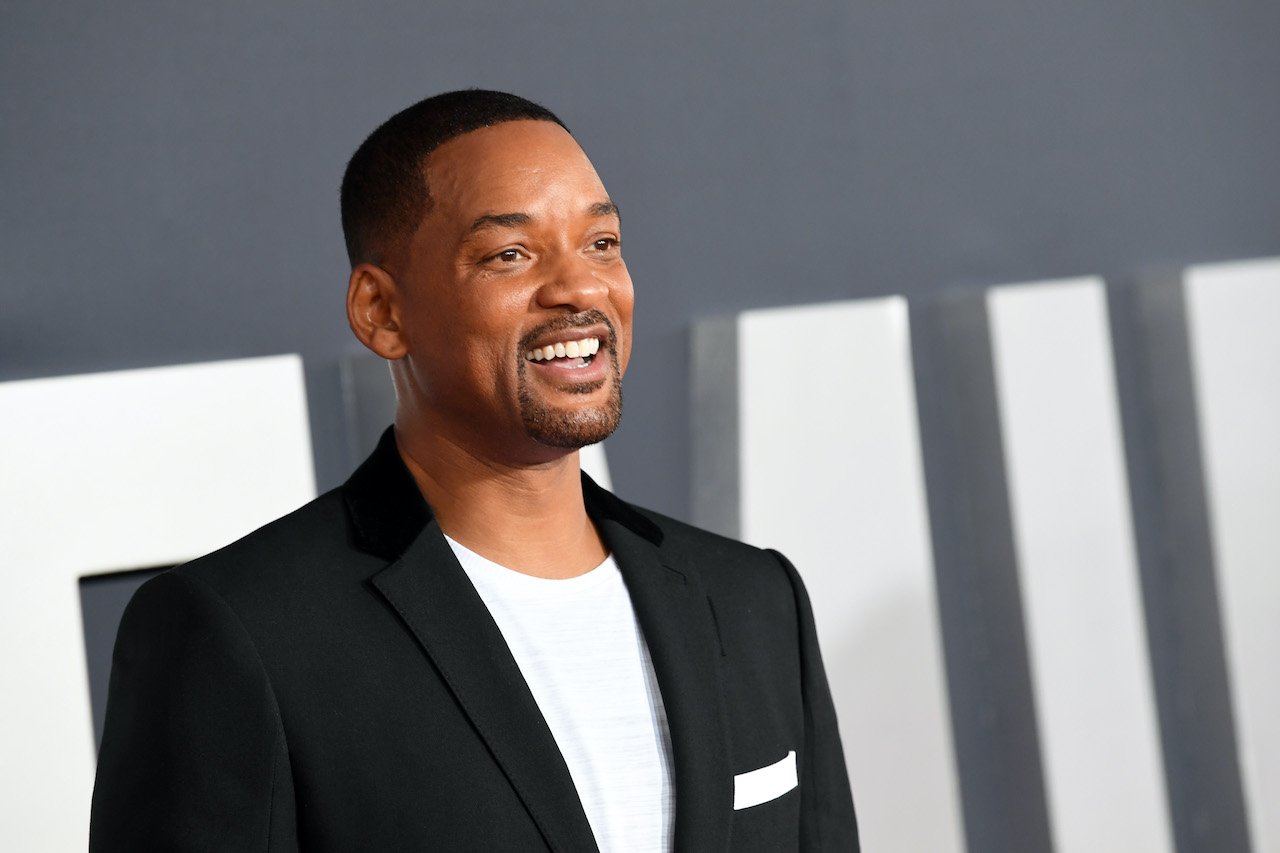 Even though most people today know him for his moving performances in major movies, Smith's career began in a completely different field. Smith began his career as a rapper named "The Fresh Prince." In the 1980s, he and DJ Jazzy Jeff released several records that sold well, even winning the first-ever Grammy Award for Rap music. 
As a solo artist, Smith also been successful. He released two singles that were part of the Men in Black soundtrack, both of which charted globally, and added them to his debut solo album Big Willie Style. The album performed well, selling over 9 million copies and charting in the top 10 of the Billboard albums chart, according to the RIAA.
Will Smith finds rapping easier than acting
Even though Smith has made a name for himself as one of the biggest movie stars on Earth, he still finds the craft difficult. Smith actually admitted that he felt more confident as a rapper than as an actor, according to The Hollywood Reporter. The ease came from him knowing his songs would always get the same reaction out of people.
"It was far easier to do music, to be on stage with a hit record, because you know what you have, right?" Smith said. "I know when I drop 'Summertime' or when I drop 'Jiggy' anywhere in the world, it's like an ace of spades."
According to Smith, acting is a lot more difficult for him because he never knows how people are going to respond to his films. 
"Whereas with a movie, you know, it's like, you never know," Smith said. "You can love it, you can have done what you think is the best work you've ever done, and you put it out on that Friday and everybody hates it. And you've taken a year, and people hate it. They don't just dislike it, you know, and they wanna be really creative with how they let you know they hate it."
Will Smith has experienced setbacks as an actor
During the same interview, Smith also revealed that he's had disappointments at several points in his acting career. Although he's managed to grow from all of them, he finds the movie Wild Wild West to be his biggest mistake. 
"It's funny because there's been disappointments, but every time I was disappointed, I came back with a newer, fresher attitude. But the first time where it didn't work the way that I wanted was 'Wild Wild West.' You know, and I was coming off of 'Men in Black' with Barry Sonnenfeld and everything is all 'we can't lose, we can't lose,' then it's like 'oh, tragedy!'"
Despite his setbacks, Smith has remained one of the most bankable actors in Hollywood, with his most recent film, Bad Boys for Life grossing over $426 million at the box office, according to Box Office Mojo.