Will Smith Shares a 'Vision' He Had of His Career Being 'Destroyed' Before the Oscars Slap
It has been almost two months since Will Smith shocked the world when he slapped Chris Rock at the 2022 Oscars ceremony. The incident is already having detrimental effects on Smith's career in the entertainment industry. In a new interview, Smith shared that he had visions of his downfall before the Oscars slap. 
Will Smith slapped Chris Rock at the 2022 Oscars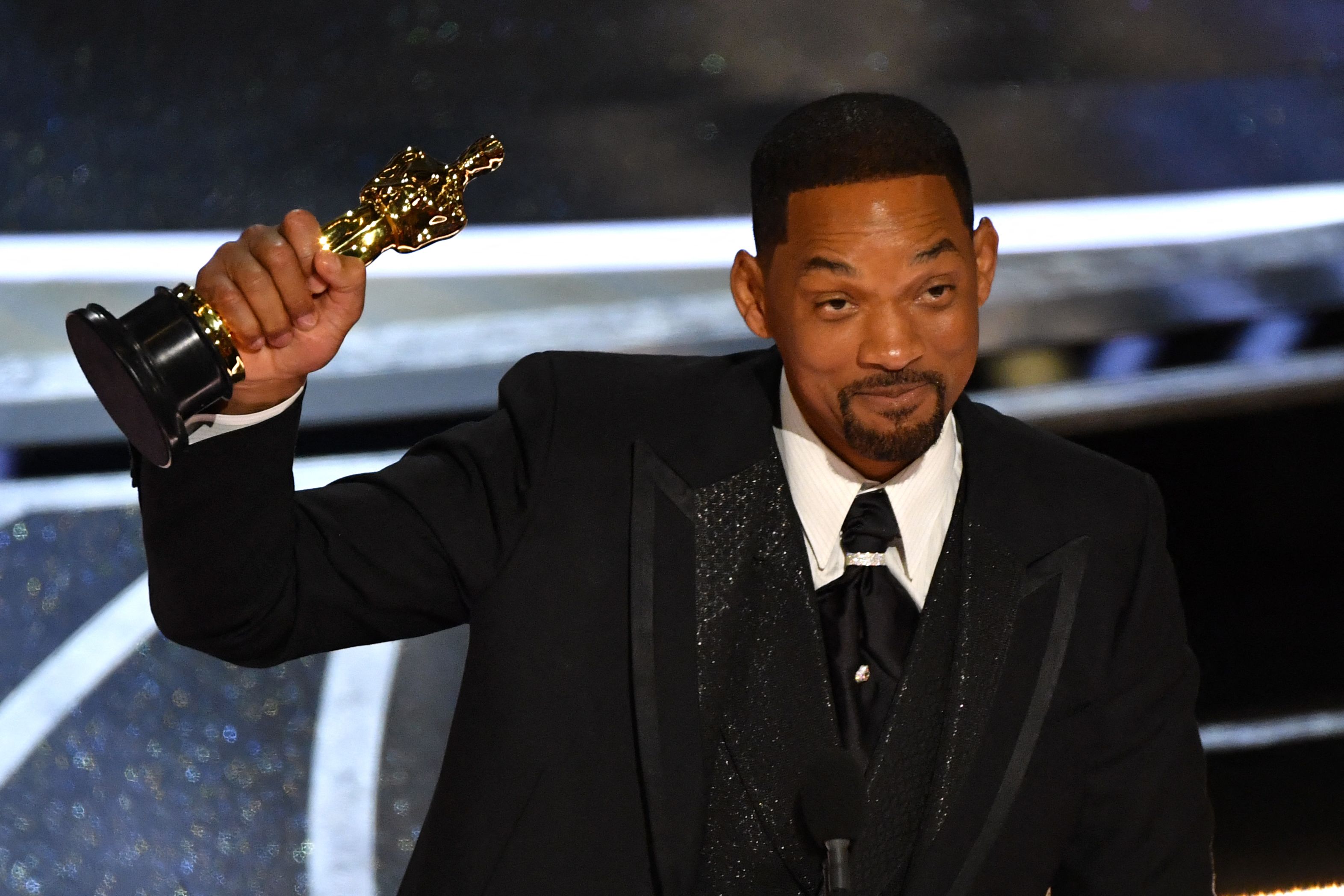 During the 2022 Oscars, Rock came out to present the award for Best Documentary. Before announcing the winner, the comedian did his usual schtick and made some jokes. One of the jokes was directed at Jada Pinkett Smith when he asked if she was making a sequel to G.I. Jane, referring to her bald hairstyle. Will did not take kindly to this comment about his wife and proceeded to walk on stage and slap Rock.
At the moment, many believed the moment to be staged, but it was proven to be real once Smith started cursing at Rock from his set. While the Oscars are meant as an opportunity to honor the best in film, this incident became the hot story of the evening and has continued to remain at the center of pop culture. 
Will Smith had a vision of his career collapsing before the Oscars slap
Smith recently appeared on My Next Guest Needs No Introduction with David Letterman on Netflix. The interview took place before the Oscars fiasco, so Will Smith cannot comment on it. However, he does share a story about having a vision where his life and career fall apart that feels weirdly timed. Shared via Vladtv.com, The actor tells Letterman that he encountered the vision during a two-year period when he experimented with ayahuasca and experienced 14 "journeys."
"I drank, and it usually takes about 45 minutes to kick in. And I'm sitting there, and you always feel like, 'Maybe it won't kick in this time.' Smith said. "So I'm drinking and sitting there, and then all of a sudden it's like I start seeing all of my money flying away, and my house is flying away and my career is going away."
Smith continued by saying that the vision also included his daughter Willow, who would be calling out for help.
"Then slowly, I stopped caring about my money, I just wanted to get to Willow," Smith shared. "I stopped caring about my house, I stopped caring about my career…This is my fear in real life, and I'm in there and I'm wanting to vomit and all of that, and I hear a voice saying: 'This is what the f**k it is. This is what the f**k life is.'"
Many of Smith's projects are being affected by this incident
While Smith's career isn't over, many studios are distancing themselves from the star for the time being. Some of the projects have been put on hold or delayed, including Netflix's Fast and Loose, Bright 2, Bad Boys 4, and Emancipation. Emancipation is directed by Antoine Fuqua and was delayed to 2023 by Apple, according to Variety.
Also, Will Smith was dealt with a 10-year ban from attending the Oscars ceremony, so it may be a while before Smith appears in any major projects again. My Next Guest Needs No Introduction with David Letterman is now streaming on Netflix.