Will Smith: 'The Fresh Prince of Bel-Air' Almost Had a Different Name Until Quincy Jones Changed It
The Fresh Prince of Bel-Air launched Will Smith's acting career, and became a part of television history. So it's hard to imagine the show almost had a different name. Thanks to Quincy Jones, who executive produced the show and made the deal for Smith to star, the show has its name. But what was it called before?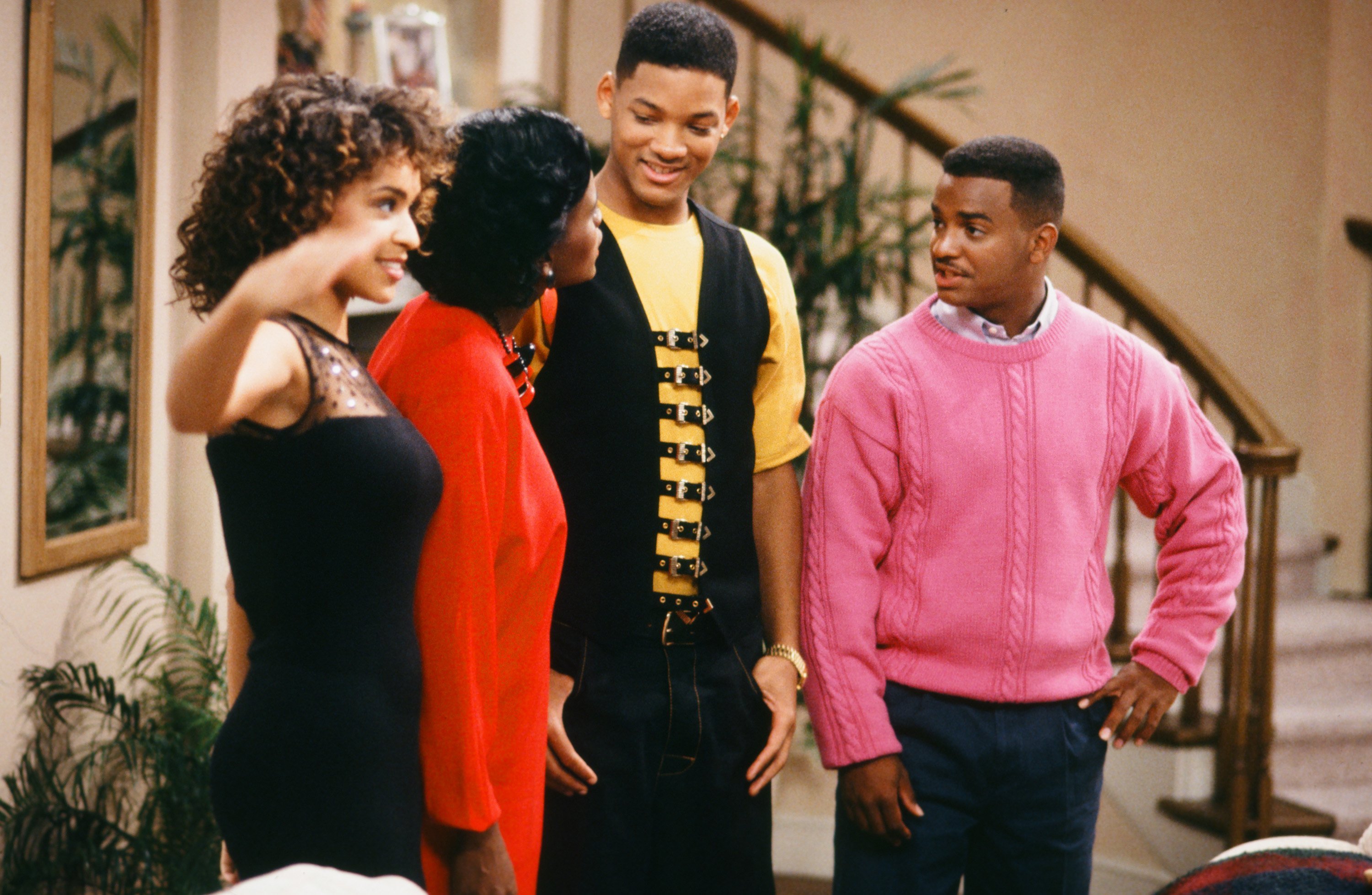 Smith wrote about The Fresh Prince of Bel-Air in his new autobiography, Will. The book is now available in stores, but here is the story of how The Fresh Prince of Bel-Air got its name from Jones. 
Quincy Jones lived in Bel-Air
When Smith came to Los Angeles, California, he started meeting industry power players. Through that, he got invited to Jones' birthday party at his Bel-Air home. Benny Medina, who would create The Fresh Prince of Bel-Air with Susan and Andy Borowitz, had already pitched Jones the show. Jones welcomed Smith to his party.
"'Thank you, Mr. Jones. This house is amazing!'" Smith wrote that he said. 
"'Oh, you like this? This is Bel-Air! Benny tryin' to set the show in Beverly Hills. I keep tellin' him, man, f*** Beverly Hills. Bel-Air makes Beverly Hills look like public housin'!'" Smith wrote that Jones replied.
Smith also made note of the lavish setting of Jones' Bel-Air party.
"The center of the party was in Quincy's massive living room – two-story vaulted ceilings, and a couple hundred of Hollywood's heaviest hitters and A-list rainmakers," Smith wrote. "Quincy was holding court, a sorcerer in a seigner jacket with a piano keyboard embroidered down the left side."
The reason Benny Medina wanted Will Smith in 'Fresh Prince of Beverly Hills'
The Fresh Prince of Bel-Air was based on Medina's life. Medina set it in Beverly Hills because that was his story. 
"Benny Medina is the real Fresh Prince of Bel-Air," he wrote. "Benny was an orphan who grew up with extended family in the projects of East Los Angeles. Then, as a teenager, he was taken in by a friend's wealthy Jewish family who lived in Beverly Hills. Benny was Afro Latino and found himself at Beverly Hills High School. He was a good kid, yet the chasm between the two worlds created a constant culture clash that was a combustible source of tension… and humor."
It was Medina's idea for Smith to act at all. Medina was a Warner Bros. Records A&R exec. He knew DJ Jazzy Jeff and the Fresh Prince and thought Smith was a natural actor.
"'I can see it in your music videos. I might have something to talk to you about. Let's keep in touch,'" he wrote about his first meeting with Medina. That led to the invitation to Jones's birthday party. This was also the party where Jones made Smith audition for NBC executives, a story Smith told at the HBO Max Fresh Prince of Bel-Air reunion.
Quincy Jones put more of Will Smith's story in 'The Fresh Prince of Bel-Air'
The Fresh Prince of Bel-Air still featured Smith as a teenager who moved in with his wealthy family. That part captured Medina's story. However, Jones tailored the show to Smith. Smith recalls Jones asking him where he's from.
"'Philly,' I said with the requisite swag and pride that Philadelphians use to make sure you know that our city is better than yours," he wrote. "[Jones said,] 'OK, that's it, it's perfect: Your character's from Philly. Will from Philly! Then he goes to Bel-Air!'"