Will Smith Told Teenage Daughter Willow That It's Good Not To Be Curvy — 'Guys Will Look at Your Brain More'
Will Smith and Jada Pinkett Smith are well-known for their unique parenting style of the two children they have together — Jaden and Willow Smith. It's no secret that they let their children make choices about their lives from a very young age. However, his teenage daughter Willow once opened up about a time when the famous actor seemed a lot more like an overprotective father than he comes off as.
Willow Smith hates that she doesn't have curves
Jada and Will Smith's 19-year-old daughter, Willow, opened up about something she hates about herself on the Facebook Watch Red Table Talk about body confessions.
"I, in my own life, struggled with curvier women and curvier girls have always gotten more attention from the boys that I've liked, and have ended up dating the boys that I have liked. That is constantly happening and me being their friend but not seeing them look at me in a certain way," she admits is tough.
Her mother adds, "They always see you as like the little sister? They did the same to me."
"Exactly," Willow replies. 
The young singer-songwriter and actor is not afraid to talk about difficult topics on her weekly talk show. She wants other women her age to know they are not alone in the way they feel.
"You start to wonder, am I just not desirable?" Willow asked. "Is my body just not what society likes? It does just get really hard, for a lot of girls." 
Willow explained what Will Smith told her about her body image
Throughout Willow's teenage years, she was worried about not being as curvy as other girls her age. So, her father tried to explain that it's more important that the boys see what's on the inside, not the outside. 
"He was so happy that I wasn't curvy because guys look at girls," Willow explained during the Red Table Talk. "He was like guys will look at your brain more if you're not curvier."
The conversation stuck with Willow, and she remembers it years later. He doesn't want her to be "objectified."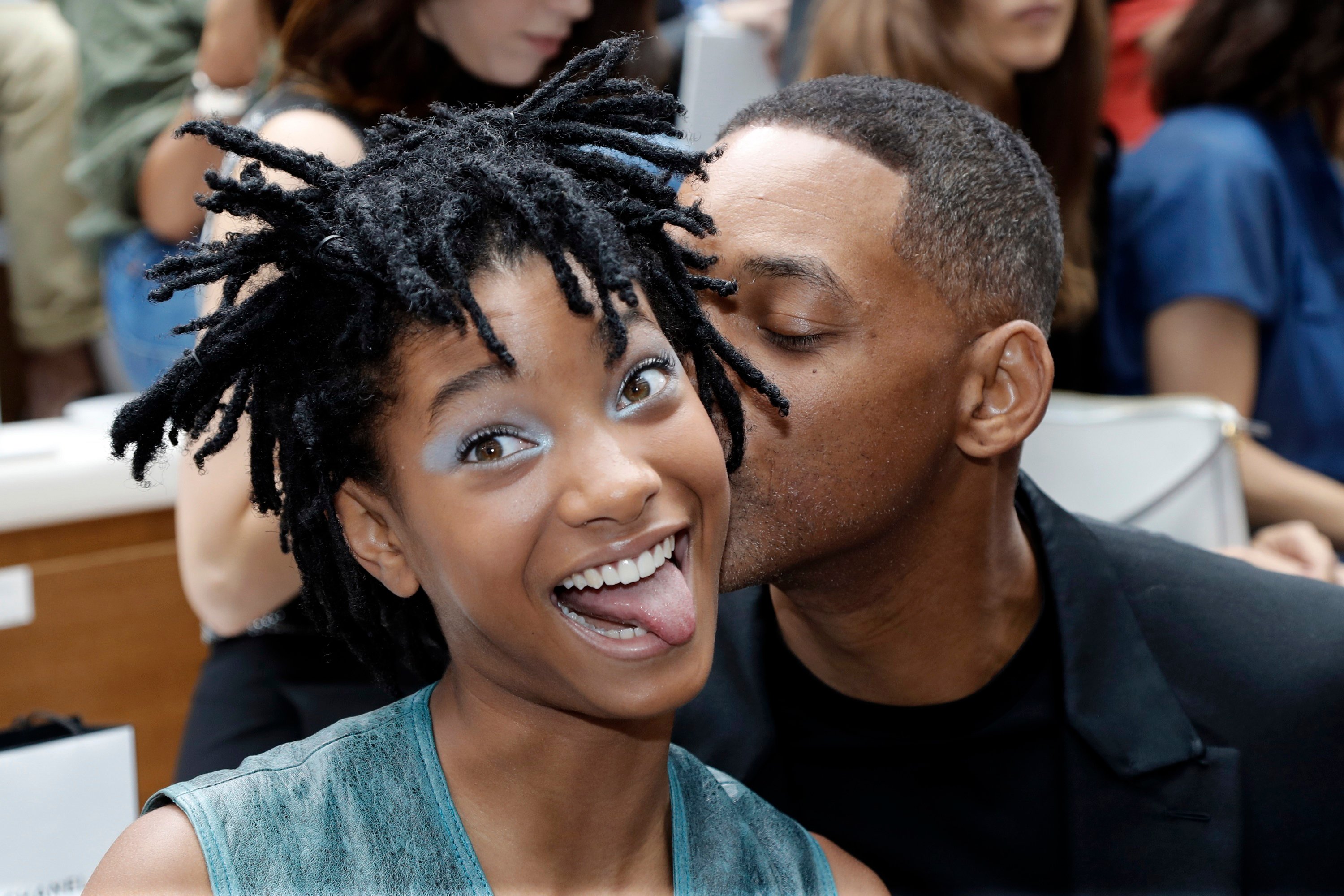 Jada and her mother, Adrienne "Gammy" Banfield-Norris, tell Willow that they both had the same problem growing up because they were such "string-beans." The 19-year-old then admits that her friends discuss how jealous they are that boys are not looking at her in a sexual way when she wears a t-shirt and shorts. 
"Everyone wants what they don't have," Willow concludes about body image.
Willow Smith doesn't shave, and she doesn't care what people think about the fact
"You always get on me for my underarm hair," Willow tells her mom. 
Jada wonders how her daughter decided not to shave and what other people think of it. 
"I didn't make the decision not to shave," Willow explains. "I just kind of didn't shave. It takes too much time. I just want to get in the shower and get out of the shower."
Then she tells her mother and grandmother that she used to look through her Instagram comments and see followers calling her a lesbian. Now, she doesn't bother looking because she doesn't care what they think. 
"I'm gonna be like my ancestors and do what I want to do," Willow adds.
Jada explains that she's not going to be upset with her daughter because it's her choice, and it's her body.