Will Smith Turned Down $10 Million to Star in a Bomb but Took a $300,000 Role Instead
After Independence Day and Men in Black, Will Smith became the kind of actor who could command over $20 million per movie. Years earlier, he had been tempted to take $10 million for a movie that might have ended his career. Fortunately, his manager, James Lassiter, convinced him to do an indie movie for $300,000 which paid off in the long run.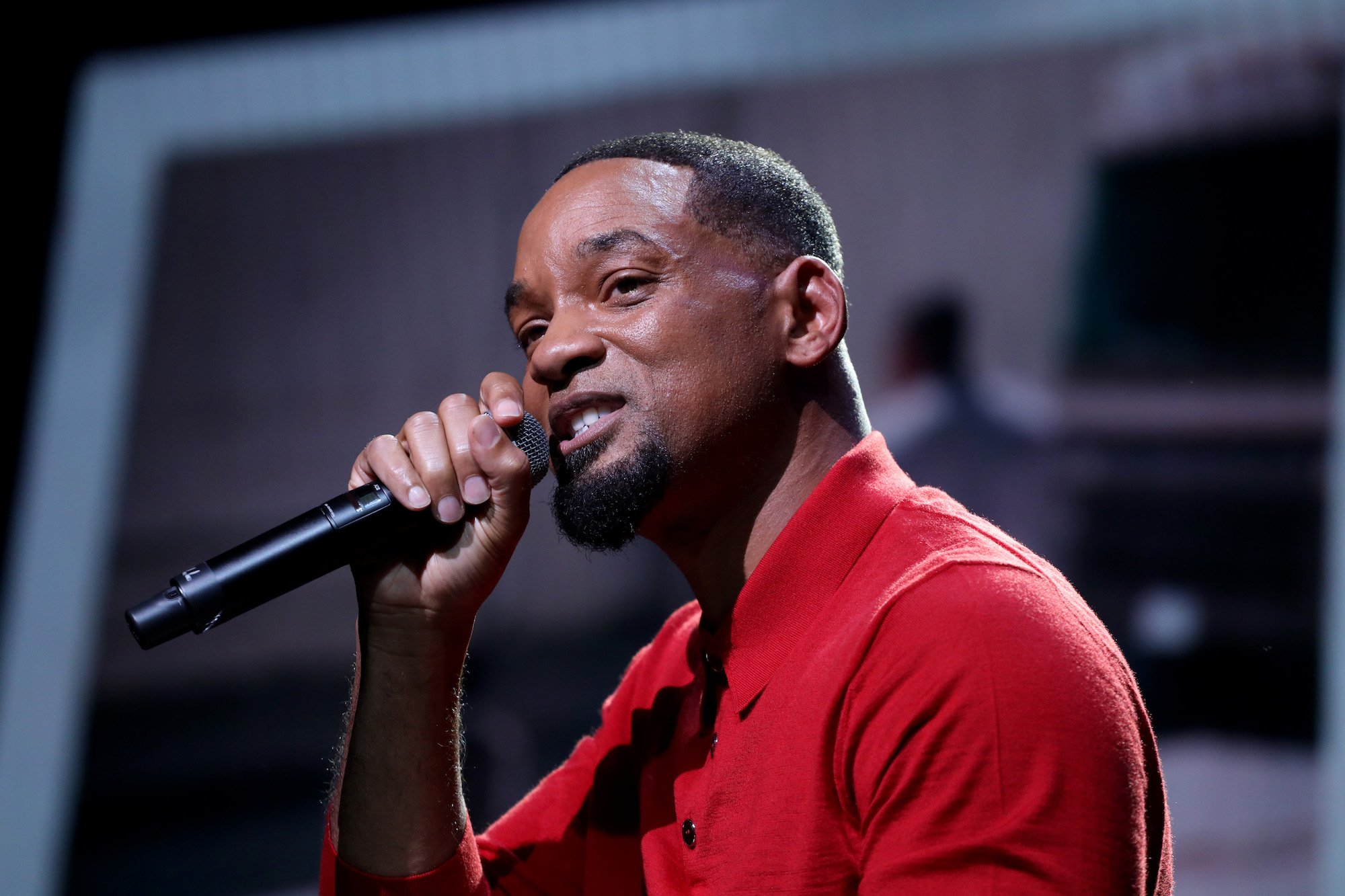 Smith writes about his career in his new autobiography, Will. When he started making movies, Lassiter told Smith about the $10 million offer and advised him against it. Fortunately, Smith listened. 
'8 Heads in a Duffel Bag' was almost a Will Smith movie
In 1993, writer Tom Schulman was preparing to make his directorial debut with his own script to 8 Heads in a Duffel Bag. The title kind of says it all. A mobster transporting the heads of 8 of his victims gets his bag switched at the airport. As he was in his 20s in the '90s, Smith would have presumably played the young traveler who ends up with the wrong bag. 
Smith writes about Lassiter breaking the news to him, "'Alright, look – there's a studio that wants you to costar in a gangster movie called 8 Heads in a Duffel Bag. They're prepared to pay you 10 million dollars.'"
Despite his success on The Fresh Prince of Bel-Air, Smith was tempted to take the payday.
"He held on to my hand and said, 'And I came here to advise you not to take it.'" Smith wrote. Lassiter would say, "'I don't think you should accept the part. It's not right.'"
Will Smith's manager was right about '8 Heads in a Duffel Bag'
8 Heads in a Duffel Bag would not come out until 1997. It eventually starred Joe Pesci as the mobster and David Spade as the innocent bag holder. Spade would tell EW that Damon Wayans was originally cast as the mobster. Spade did not reveal his salary, but as the film was made for $3 million total according to The Numbers, producers must've aimed much lower after Smith passed. The film would barely make $3.6 million.
Here's how Lassiter convinced Smith: "'It's the wrong look. I read it five times. I kept trying to make it be right. It's not. I was just gonna turn it down and not tell you… Look, at the end of the day, it's your call. I was there with you for these last few years, so… I will rock with you whatever you decide to do, but I'm advising against it. If you truly want to be the biggest movie star in the world, do not take this movie.'"
But the kicker was Smith's goal to become the next Tom Cruise.
"'Tom Cruise wouldn't take this role,' JL said," Smith wrote. "JL, as my manager, earned a 15 percent commission. When he advised me to turn down 8 Heads in a Duffel bag, he was walking away from $1.5 million for himself."
'Six Degrees of Separation' got him for $300,000
Smith dabbled in movies during The Fresh Prince of Bel-Air. He did the indie ensemble Where the Day Takes You and the comedy Made in America. Although it wasn't a big payday, Lassiter thought Six Degrees of Separation would be a good career move for Smith to be taken seriously as an actor. 
"'This is right where we want to be,' JL said," Smith wrote. "'People are not taking you seriously yet as an actor. We gotta go against the stereotypical roles. We need to make people forget that they're watching a rapper."
Based on the play, Six Degrees of Separation stars Smith as a con artist who pretends to be the son of Sidney Poitier. The 1993 film made a respectable $6 million but earned him much more in credibility. Two years later he had the blockbuster Bad Boys anyway.
Lassiter continued, "'Plus, you'll be protected in third bill, surrounded by a veteran cast: Stockard Channing, Donald Sutherland, and Sir Ian McKellan. The pedigree is ridiculous. I want everyone to see you with that level of actor. We gotta shock these people and get their attention. And every single word your character says is brilliant – it's one of the best written things I've ever read. In fact, the movie is about your character. This is star-making material."