Will Smith Turned Down This Quentin Tarantino Flick for a Petty Reason: 'I Need To Be the Lead'
Actors don't take every role offered. Such is the case with Will Smith. The actor's had a full career and major success — from TV to rap, to film. But, Smith turned down a role in a Quentin Tarantino flick that may have put him on a whole other path.
Will Smith's career has had ups and downs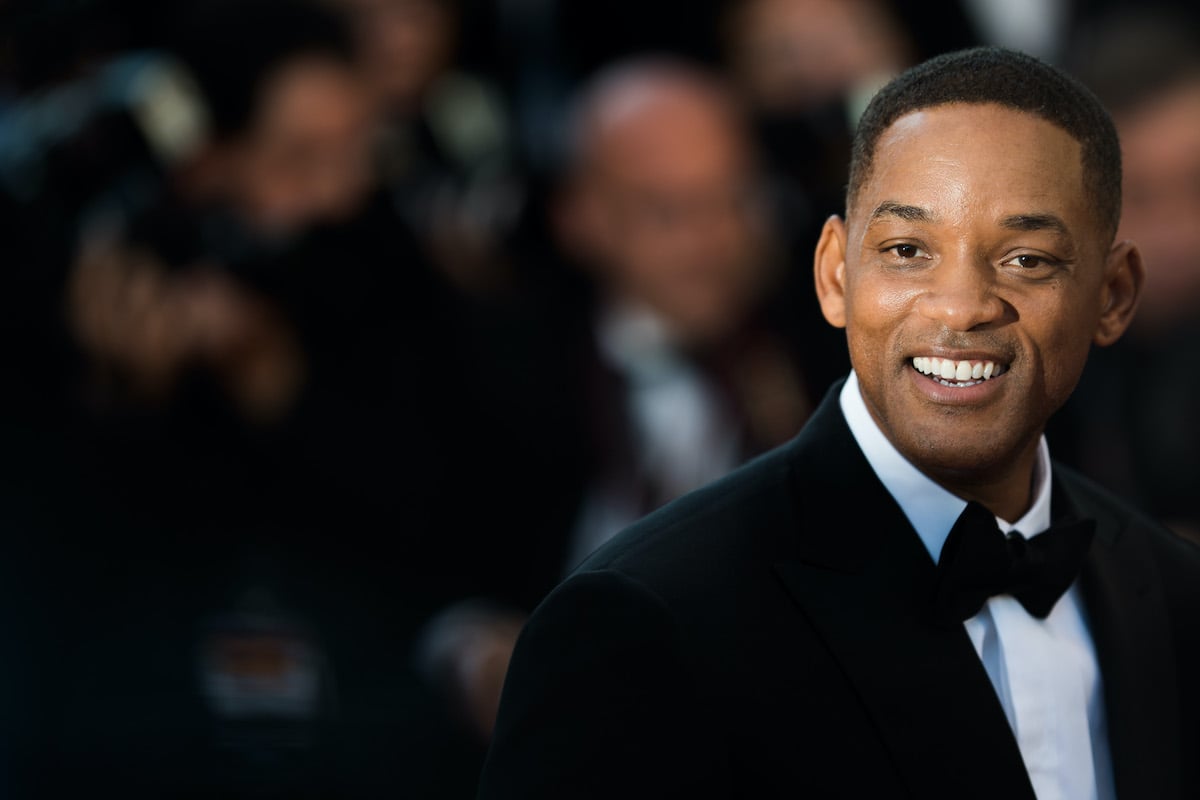 Though Smith started out as part of the duo DJ Jazzy Jeff and The Fresh Prince, it was his TV debut in The Fresh Prince of Bel-Air that put him on a new trajectory.
From there, Smith hopped into feature-length films, cementing himself as Mike Lowry in the first iteration of the Bad Boys franchise opposite Martin Lawrence.
The actor had a good thing going with more hits like Independence Day, Men In Black, and Enemy of the State — all by 1998. However, Smith then took on Wild Wild West — which he took instead of The Matrix. The movie flopped in the box office, with fans, and with Smith who said it was among the greatest regrets of his career.
The Legend of Bagger Vance, Ali, Men in Black II, Bad Boys II, and more, filled a good chunk of space to help Smith recover. By the time he reached The Pursuit of Happyness in 2006, he was on the verge of becoming one of Hollywood's most-wanted actors.
A few other roles came around, such as I Am Legend and Hancock before Smith was offered a role in Tarantino's next project.
Will Smith passed on this film because it wasn't a leading role
In 2012, Tarantino released his biggest commercial western hit, Django Unchained. The controversial movie made half- a billion dollars in the box office despite its edgy material.
At the time, Smith was rumored to become the film's "vigilante slave." But, Smith turned down the role.
"Django wasn't the lead, so it was like, I need to be the lead," Smith told Entertainment Weekly. "The other character was the lead!"
The character he wanted —the bounty hunter who teaches Django — was played by Christoph Waltz. The outlet reported that Smith begged Taratino to give the offered role a bigger story.
"I was like, 'No, Quentin, please, I need to kill the bad guy!'"
Jamie Foxx ended getting the job, but not before others were considered.
Smith may not have starred in the movie, but added, "I thought it was brilliant. Just not for me."
Others were considered before Jamie Foxx got the part
During the Toronto International Film Festival, Foxx opened up about his role in Django Unchained, explaining that Tarantino had other potential stars in line for the role, aside from Smith. Terrance Howard, Chris Tucker, Tyrese Gibson, Michael K. Williams, and Idris Elba were also considered.
Foxx admitted he tried to deter Idris Elba from taking the role, as he recalled at TIFF Talks.
"Your beautiful black a** riding up on a horse, there's going to be some problems for everyone," he told Elba, adding he tried to use Elba's "good looks" against him.
Ultimately, Taratino revealed Elba wouldn't work because "he's too British."
"Yeah, Idris is British and this is an American story…I think a problem with a lot of movies that deal with this issue is they cast British actors to play the Southerners and it goes a long way to distancing the movie," he said. "They put on their gargoyle masks and they do their accents and you are not telling an American story anymore."
When Foxx and Taratino linked, history was made.
"He was the cowboy. Forget the fact that he has his own horse — and that is actually his horse in the movie. He's from Texas; he understands," Tarantino said. "He understood what it's like to be thought of as an 'other'"
Smith may have lost out on a career move that could've launched him in a new direction, but what's done is done. That same year, Men in Black III released, which had its own version of success.